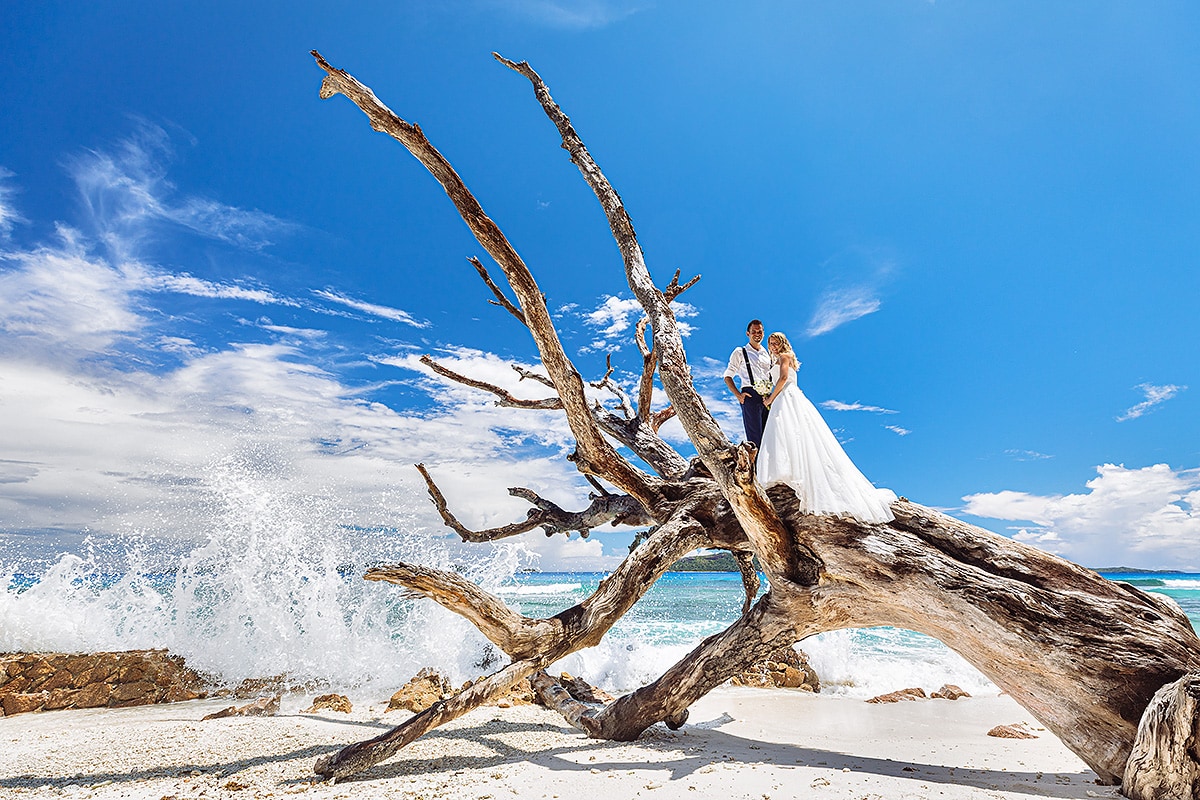 Jeanine and David already got married in their beautiful home country, Switzerland, but still wished for an additional free wedding ceremony on the Seychelles and in addition my photo accompaniment over three days.
fantastic! after a long time finally a free wedding on the seychelles! such a free wedding takes much longer than a "normal" wedding on the seychelles and therefore offers me the possibility to get out much more beautiful pictures than a normal wedding. i was already looking forward to this very special wedding on the seychelles!
Less than 24 hours before I left for the airport to embark on my 31st Seychelles trip, the two of them contacted me via WhatsApp and informed me that they would probably waive the free wedding ceremony and "only" wanted after-wedding photos of me. What a pity, because especially a free wedding ceremony brings many beautiful pictures! But I didn't really have the time to be disappointed, because I had to keep on packing my suitcase. After all, besides Jeanine and David, 17 other couples were waiting for me on the Seychelles.
during the three days i spent together with jeanine and david, we visited some very remote photo spots. besides the full day boat trip over to big sister island, we even hiked one day to the anse marron to take some pictures! the way there will probably remain in our memories for a long time, because the tide was so high that only our heads were looking out of the water when we fought our way through the waves at the anse pierrot. jeanine's wedding dress, david's suit and last but not least my photo equipment were transported on our heads - always in fear that the next wave would knock us down. but let it be said that we survived the trip well. wedding photos of the anse marron will follow soon as proof...
The photo I would like to show you today, however, was much less strenuous. the dead, now toppled Takamaka tree on the Anse Gaulettes on La Digue can be reached without much effort, as it is located less than five meters from the narrow coastal road on the east coast. Just in time for our arrival, the high tide had just reached its peak and in combination with the sunny weather helped us to take this dream photo.
As you can see: Even without a wedding in the Seychelles you can take wonderful photos there! If you are also interested in an after-wedding photo shooting in the Seychelles, please contact me at any time!