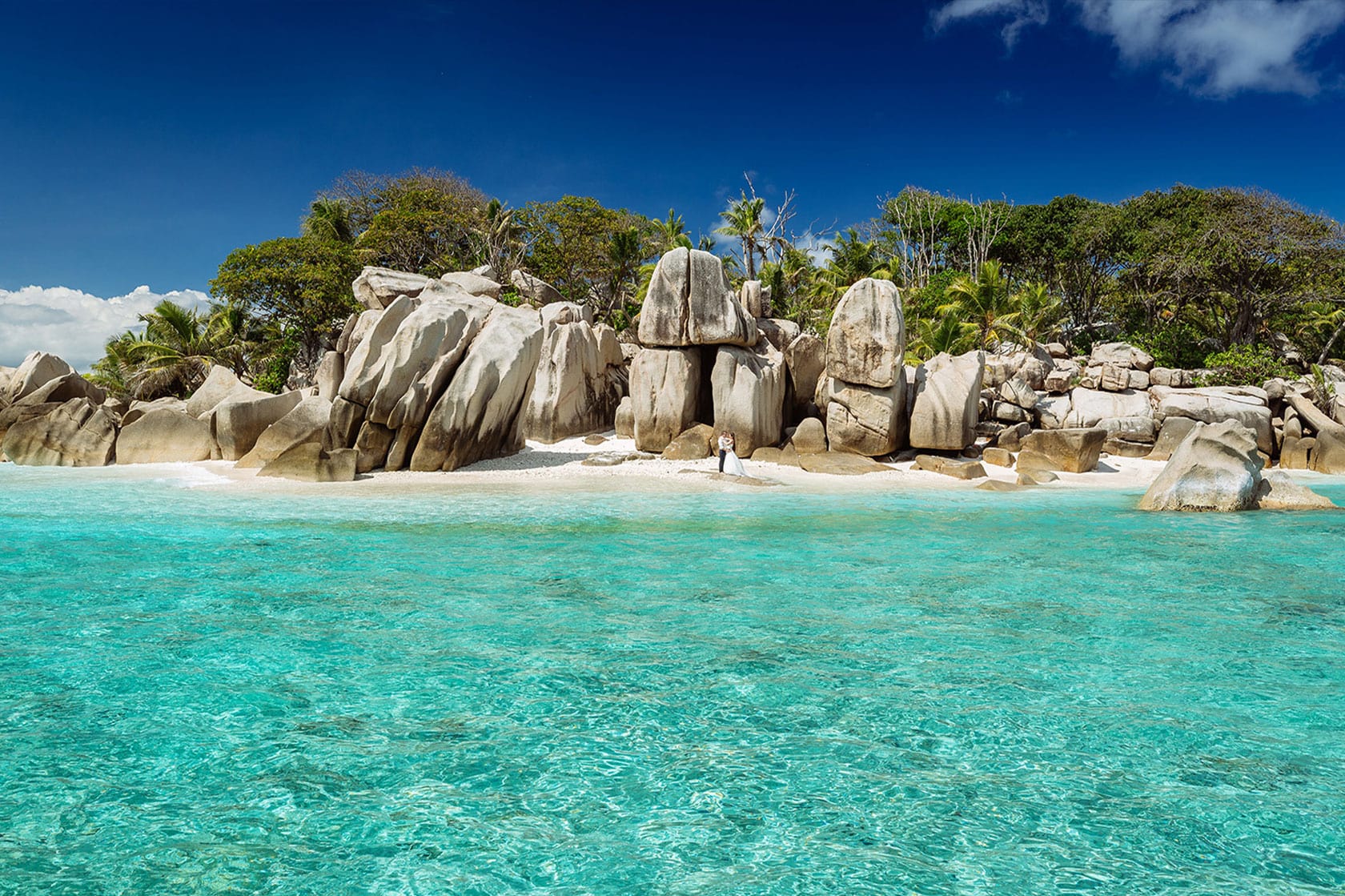 Ihr habt es vermutlich bereits bemerkt: In den vergangenen Wochen hat sich hier nichts getan im Blog. Dies gilt aber definitiv nur für meine Online-Aktivitäten, da könnt Ihr Euch sicher sein! 😉

i am in the middle of the wedding photographer high season here in germany and photograph at least one, often two weddings on almost every weekend. many of the weddings take place here in my home town on the lower rhine - but at the end of august, for example, i go to a wedding in the beautiful district of garmisch-partenkirchen! after the wedding ceremony in front of an alpine scenery, the celebration takes place in the middle of munich in the world famous luxury hotel "Bayerischer Hof". so it doesn't always have to be the Banyan Tree on Mahé or that Lemuria on Praslin sein… 😉

But also to the Seychelles this year I have already failed twice again, as faithful readers of my blog already know:

After the great weddings in March on Mahé and on La Digue we went again to La Digue in June to celebrate the celebrity wedding of Jan Hochscheidtfirst-team midfielder Brunswick ConcordJan and his wife Dörte (the two on the photo) gratefully accepted each of my ideas and walked with me for hours through the jungle to get to the most remote photo spots. I am sure that Dörtes dress is the perfect choice for the the world's first wedding dress war, welches die komplette Südumrundung von La Digue gemeistert hat! 🙂

More photos will follow bit by bit - although probably in rather irregular intervals. Whenever there is just a little time left, I will current wedding pictures from the Seychelles show.