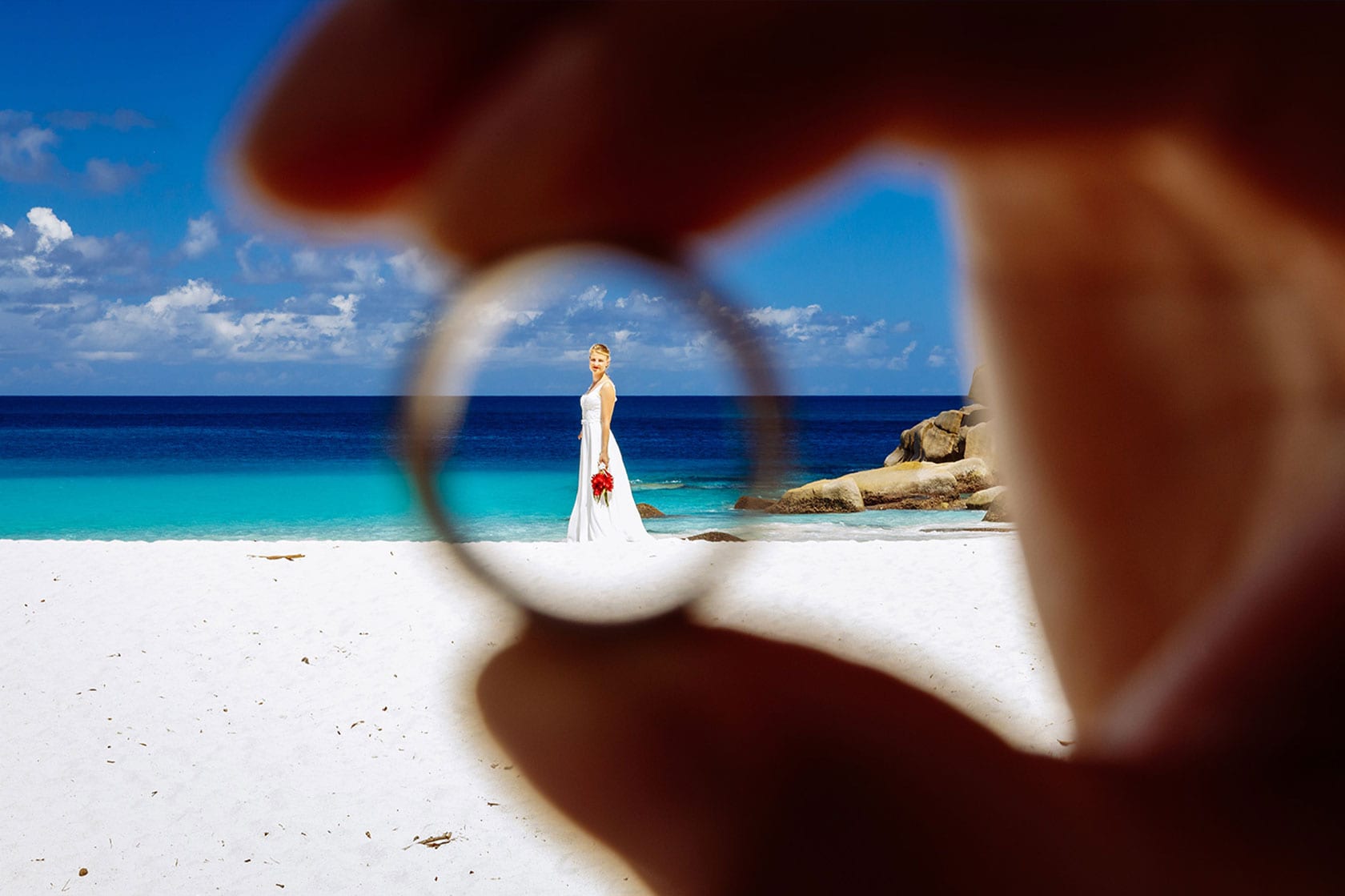 Where to on your honeymoon? "My" bridal couples are of course doing particularly well there, because you are not only there for a short time to
Wedding in Seychelles
but usually spend at least 14 days there after the wedding ceremony, in order to honeymoon directly on site, but many wedding couples are faced with the "agony of choice".
Where to on your honeymoon?
For many couples, it is clear long before the wedding ceremony that they will have to
Honeymoon on a small dream island
with many palm trees and crystal clear water. Often I am then consulted - am I considered among many of my acquaintances as
the
an expert for tropical dream islands, who has already visited quite a few of these islands. "where to go on your honeymoon?" i'm asked - and you can imagine that this question is not too easy to answer. after all, there is quite a lot to think about:
Is a small dream island really the right choice for us, or are metropolises like New York or Singapore more suitable? can we get through the day without a lot of culture and any kind of shopping without boredom? how long can the
Flight
maximum - and which
Budget
A flight to Bora Bora is much more expensive and also much longer than a flight to Mallorca (where you can definitely have a great honeymoon!)
About the
Airfare
you can, for example, talk about
https://www.billigfluege.de/
and uncomplicated to get an overview of the situation. It becomes more difficult when choosing the
accommodation
Here the prices often range from "very moderate" to "deluxe extreme" depending on the destination:
For a clean, little room in my favorite
Guest House in the Seychelles
I pay as a repeat offender just 35 euros per night.
North Island
the noblest
Luxury resort in the Seychelles
is not available for less than 2.000 Euro per person (see for example
North Island near Seyvillas
).
If the duration of the flight does not play a major role and the bride and groom attach great importance to having as many deserted
Dream beaches
to see, I recommend a
Honeymoon to Polynesia
On the countless islands of Polynesia, one dream beach follows the next, and if you decide to go island hopping and enjoy several
Society Islands
and several islands in the
Tuamotu Archipelago
besucht, der dürfte aus dem "Strand-Staunen" nicht mehr herauskommen. Vermutlich werde ich einige dieser Inseln in Kürze etwas detaillierter vorstellen, damit Ihr hier im Seychellen-Blog auch mal ein paar "neue" Inseln kennenlernt… 😉