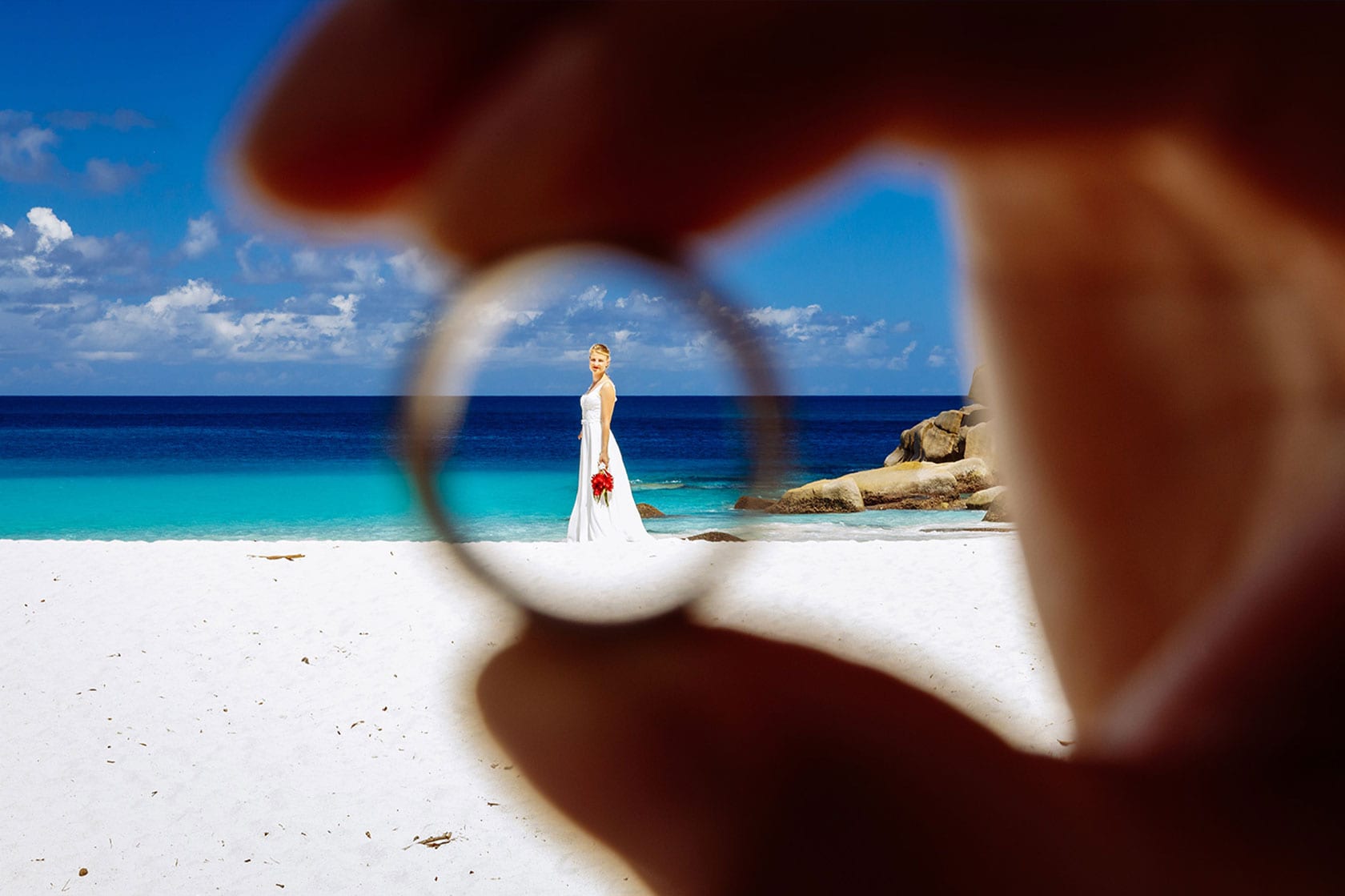 Wohin nur in den Flitterwochen? "Meinen" Brautpaaren geht es da natürlich besonders gut, denn Sie sind ja nicht nur kurz zum
Wedding in Seychelles
gelandet, sondern verbringen dort dann nach der Trauung meist noch mindestens 14 Tage, um auch direkt ausgiebig vor Ort zu flittern. Aber viele Hochzeitspaare stehen nun mal vor der "Qual der Wahl".
Where to on your honeymoon?
For many couples, it is clear long before the wedding ceremony that they will have to
Honeymoon on a small dream island
with many palm trees and crystal clear water. Often I am then consulted - am I considered among many of my acquaintances as
the
Experte für tropische Trauminseln, der schon recht viele dieser Inseln bereisen durfte. "Wohin nur in den Flitterwochen?" werde ich gefragt – und dass diese Frage nicht allzu einfach zu beantworten ist, könnt Ihr Euch sicher denken. Schließlich gibt es hierbei doch recht viel zu bedenken:
Is a small dream island really the right choice for us, or are metropolises like New York or Singapore more suitable? can we get through the day without a lot of culture and any kind of shopping without boredom? how long can the
Flight
maximum - and which
Budget
A flight to Bora Bora is much more expensive and also much longer than a flight to Mallorca (where you can definitely have a great honeymoon!)
About the
Airfare
you can, for example, talk about
https://www.billigfluege.de/
and uncomplicated to get an overview of the situation. It becomes more difficult when choosing the
accommodation
: Hier reichen die Preise dann je nach Reiseziel oft von "sehr gemäßigt" bis hin zu "Deluxe Extrem":
For a clean, little room in my favorite
Guest House in the Seychelles
I pay as a repeat offender just 35 euros per night.
North Island
the noblest
Luxury resort in the Seychelles
is not available for less than 2.000 Euro per person (see for example
North Island near Seyvillas
).
If the duration of the flight does not play a major role and the bride and groom attach great importance to having as many deserted
Dream beaches
to see, I recommend a
Honeymoon to Polynesia
. Auf den zahllosen Inseln Polynesiens reiht sich ein Traumstrand an den nächsten. Wer sich dort für ein "Inselhüpfen" entscheidet und hierbei mehrere der
Society Islands
and several islands in the
Tuamotu Archipelago
besucht, der dürfte aus dem "Strand-Staunen" nicht mehr herauskommen. Vermutlich werde ich einige dieser Inseln in Kürze etwas detaillierter vorstellen, damit Ihr hier im Seychellen-Blog auch mal ein paar "neue" Inseln kennenlernt… 😉