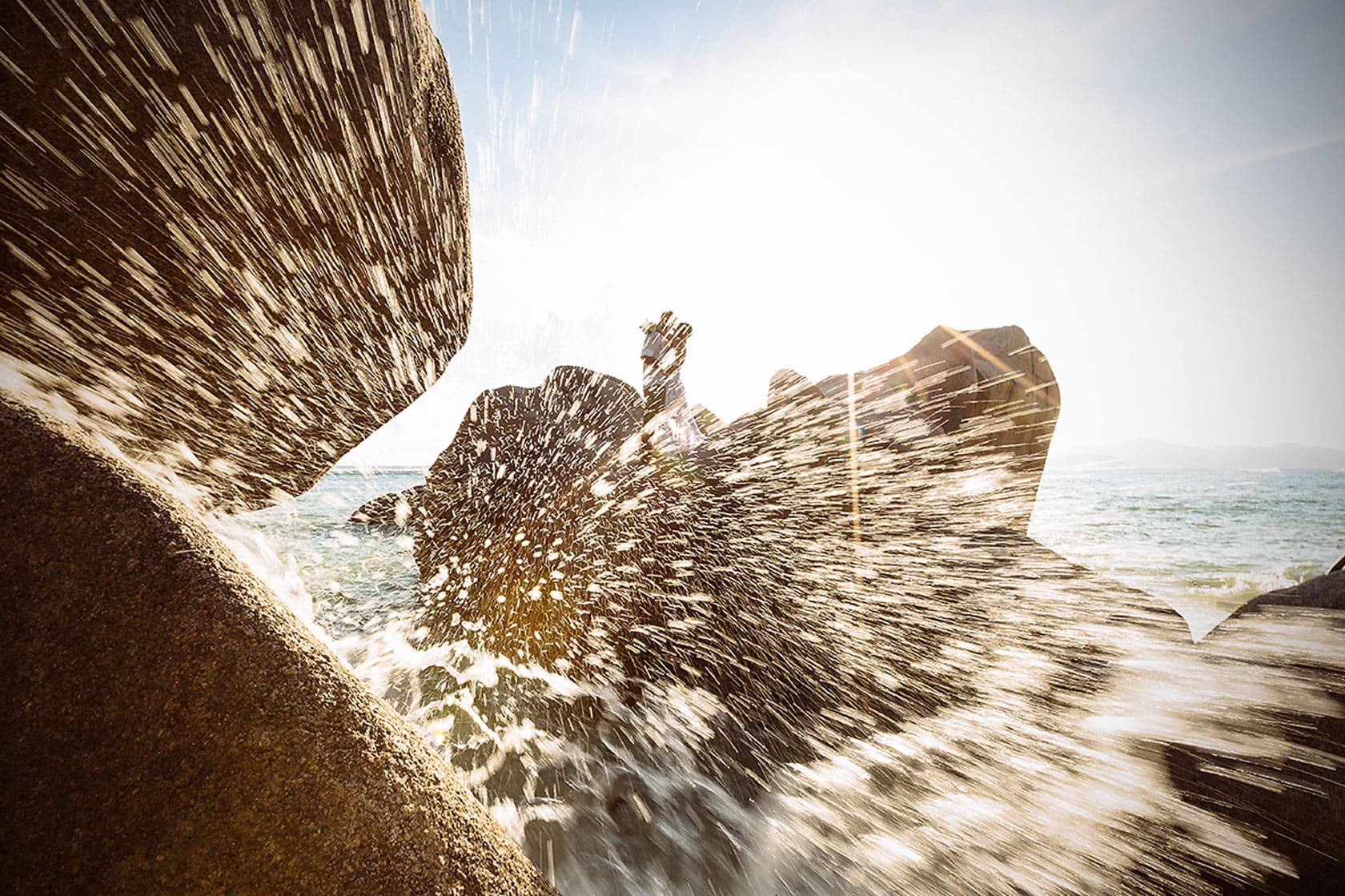 Nach dem Motto "Man muss zwar nicht verrückt sein, um ein außergewöhnliches Bildresultat zu erzielen – aber es erleichtert die Sache ungemein!" habe ich mich auf den Seychellen den Naturgewalten ausgesetzt 😉 und vom Wedding photo shooting at the Anse Source d'Argent brought this photo with him.
Tatiana and Many (these are the two lucky ones who got the upgrade for Presidential villa of the Domaine de l'Orangeraie bekommen haben, wie Ihr seit dem letzten "Foto der Woche" bereits wisst: https://hochzeit-seychellen.de/blog/hochzeit-auf-den-seychellen-das-foto-der-woche-2/ ) had only about two hours before their Wedding at the Anse Source d'Argent Afterwards we used the time until sunset to celebrate some more beautiful Photos on La Digue This is one of them.
With a rather slow shutter speed of 1/30th of a second and a manual exposure correction of +3 f-stops I achieved this interesting backlight shot, I hope you like it!