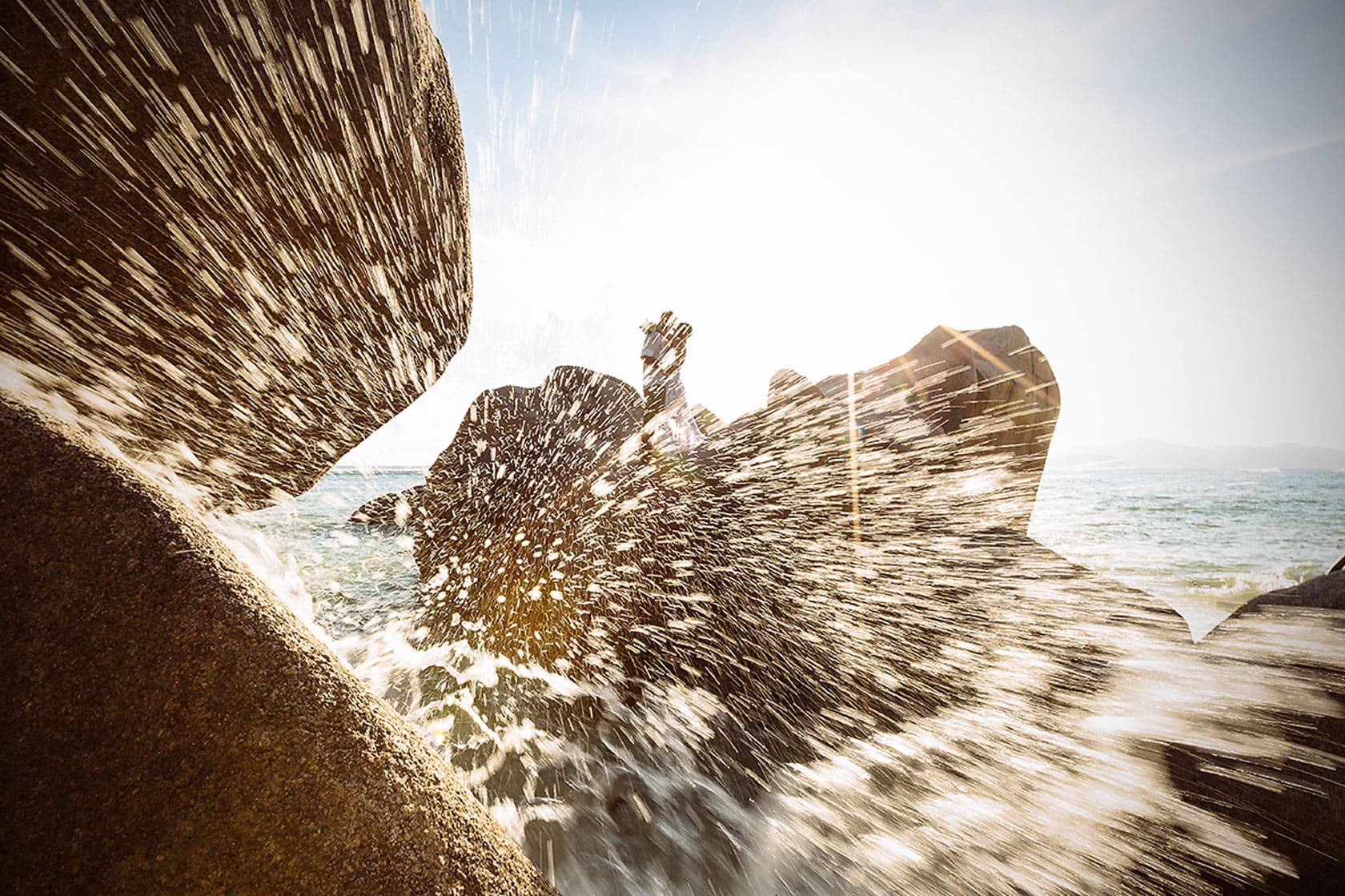 According to the motto "You don't have to be crazy to achieve an extraordinary picture result - but it makes things a lot easier" I have exposed myself to the forces of nature in the Seychelles 😉 and from the Wedding photo shooting at the Anse Source d'Argent brought this photo with him.
Tatiana and Many (these are the two lucky ones who got the upgrade for Presidential villa of the Domaine de l'Orangeraie as you know since the last "Photo of the Week": https://hochzeit-seychellen.de/blog/hochzeit-auf-den-seychellen-das-foto-der-woche-2/ ) had only about two hours before their Wedding at the Anse Source d'Argent Afterwards we used the time until sunset to celebrate some more beautiful Photos on La Digue This is one of them.
With a rather slow shutter speed of 1/30th of a second and a manual exposure correction of +3 f-stops I achieved this interesting backlight shot, I hope you like it!