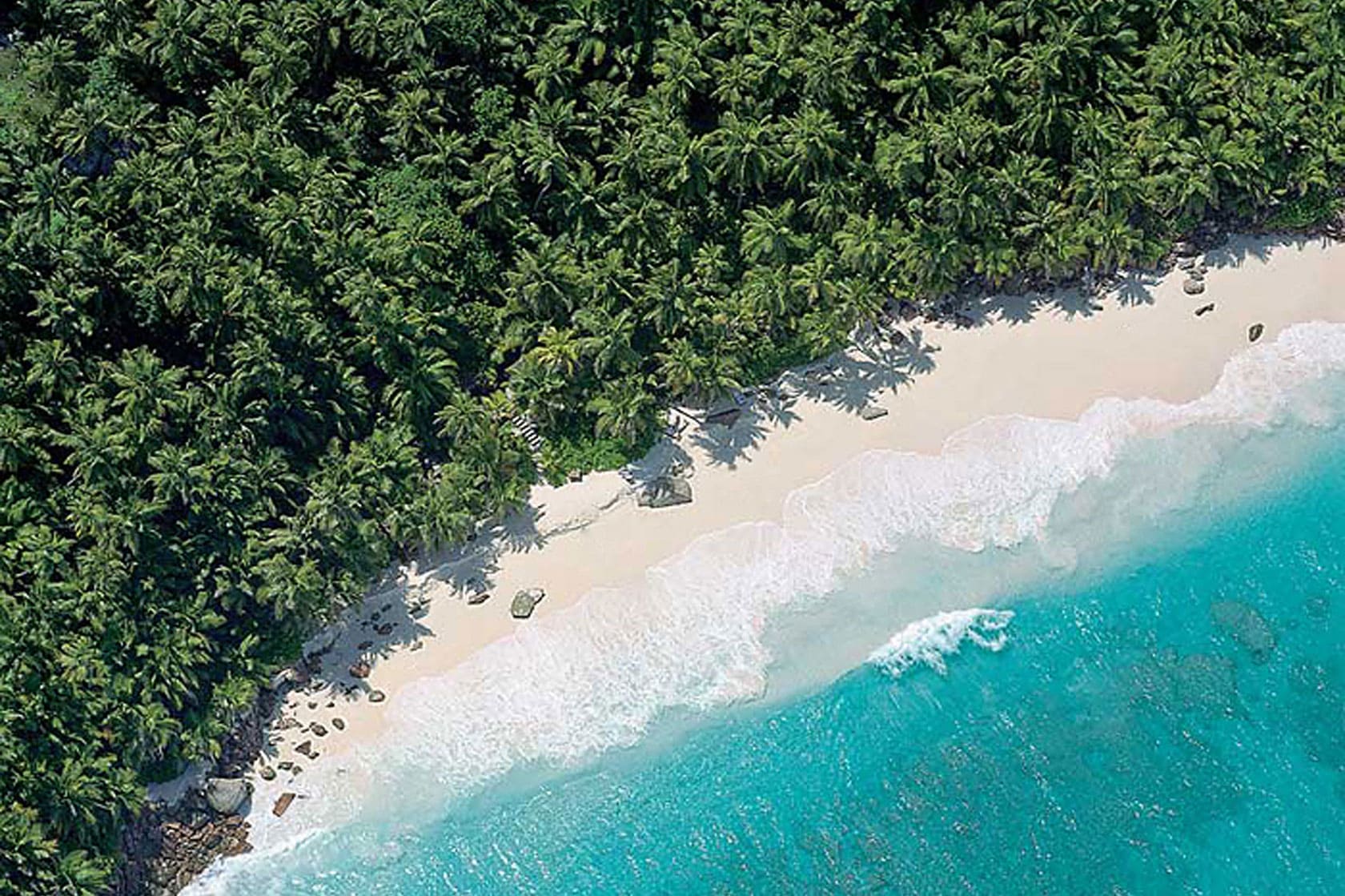 I have discovered the following article on today's 1st Christmas day and devoured it with pleasure! 25 centimetres of snow are lying directly in front of my window...
Enjoying the sun over the Christmas days, lying on the beach, leaving snow and cold behind, that's what many wish for - how do you celebrate Christmas in one of the most exclusive luxury hotels in the Seychelles?
Few people can afford a holiday at Frégate Island Private, where you put more money on the table for one night than a department store cashier in Switzerland earns in a month.
"The hotel I run is located on a Seychelles island of about 3 square kilometres", Bernese Oberlander Marc Aeberhard told swissinfo.ch on the phone.
With his small management company, he specialises in the management, opening and refurbishment of small and micro-hotels in the luxury sector. "In this context, we have had the mandate of Frégate Island Private for almost four years now", he says. He does not want to reveal who owns the tropical island: "The owners do not want to be named".
Aeberhard spends between 60 and 70% of his working hours on the Seychelles. he is proud of the native flora and fauna of his hotel island, which is now a protected nature reserve. it is home to animal and plant species that are not found anywhere else in the world. "a dozen years ago, 16 villas were placed in this nature reserve, which are now available to an exclusive clientele."
Aeberhard justifies the unaffordable overnight prices for normal mortals with the offer. So the whole island is reserved for hotel guests. There is no access for day guests.
Furthermore, each of the generously furnished villas promises a high degree of privacy, of course, free sea views, a private pool and/or Jacuzzi.
The food is prepared as far as possible from products that grow on the island itself.
The Magpie Robin, the seventh-pentatious bird species in the world, lives only on the holiday island.
What drives people to the remote Frégate Island at Christmas time: "On the one hand, people want to escape the hectic pace that particularly afflicts mankind at Christmas time", Aeberhard is convinced.
"We consciously cultivate slow travel and slow food. You can indulge in the pleasures of slowness with us. With us, holidays should become a voyage of discovery to your own senses."
On the other hand, many guests also simply want to escape the cold and wet and enjoy the tropical sun and the beautiful beaches.
Snow and cold no, but Christmas celebrations yes, are palms simply decorated with candles, Christmas balls and tinsel?
"i don't like artificial advent," explains aeberhard. "either you do something right or you don't. christmas doesn't take place with decorated palm fronds in our house. we allow ourselves a certain luxury and have a real fir tree flown in each time." real tree candles and tree decorations from specialist shops in switzerland are placed on top of them. the christmas mood that arises from this is also important for the children present, he says.
" We allow ourselves a certain luxury and fly in a real Christmas tree each time. "
Marc Aeberhard, Hotel Manager
For this year Aeberhard has also invited a string quartet from the Symphony Orchestra of Kinshasa.
"These are amateur musicians who have dedicated themselves to classical music with a great deal of enthusiasm and dedication. We offer them a platform to play in front of an international audience. It remains to be seen how great the quality of the Christmas carols from the Congo will be."
The hotel also has a gift for its guests: "There's something for the ladies, something different for the gentlemen and something for the children.
Guests also bring Christmas presents with them. sometimes these fall by the wayside if suitcases are misdirected or lost during the journey. "In such a case, we also help out as best we can," says Aeberhard, explaining the varied tasks of a hotelier.
As Seychelles is a Catholic country, the population also celebrates Christmas: "The majority of our employees come from East Africa or the Seychelles itself, with others from South Africa, Tanzania, Zimbabwe, Kenya, India, Sri Lanka and Bangladesh.
The majority of the crew come from a Christian environment, and for them it is important that Christmas is celebrated accordingly.
"We always hold a party for the employees a few days before Christmas, where there is a nice Christmas dinner and a present for everyone," says Aeberhard, who is staying on the tropical island without his family this year.
"for me, christmas is something very important, very beautiful, which i like to celebrate. but in the hotel business, that's not always possible. here, the guests and the employees are in the foreground. i will celebrate christmas afterwards, practically orthodox," says aeberhard.
he has been living in the tropics and other warm areas for about 11 years. if there is something he misses, it is the seasons. especially now at christmas time. for him, cold and snow-covered fir trees are a great feeling and an essential part of the magic of christmas.
"I haven't been able to celebrate a white Christmas in years, and I look forward to experiencing it again in years to come."
Etienne Strebel, swissinfo.ch