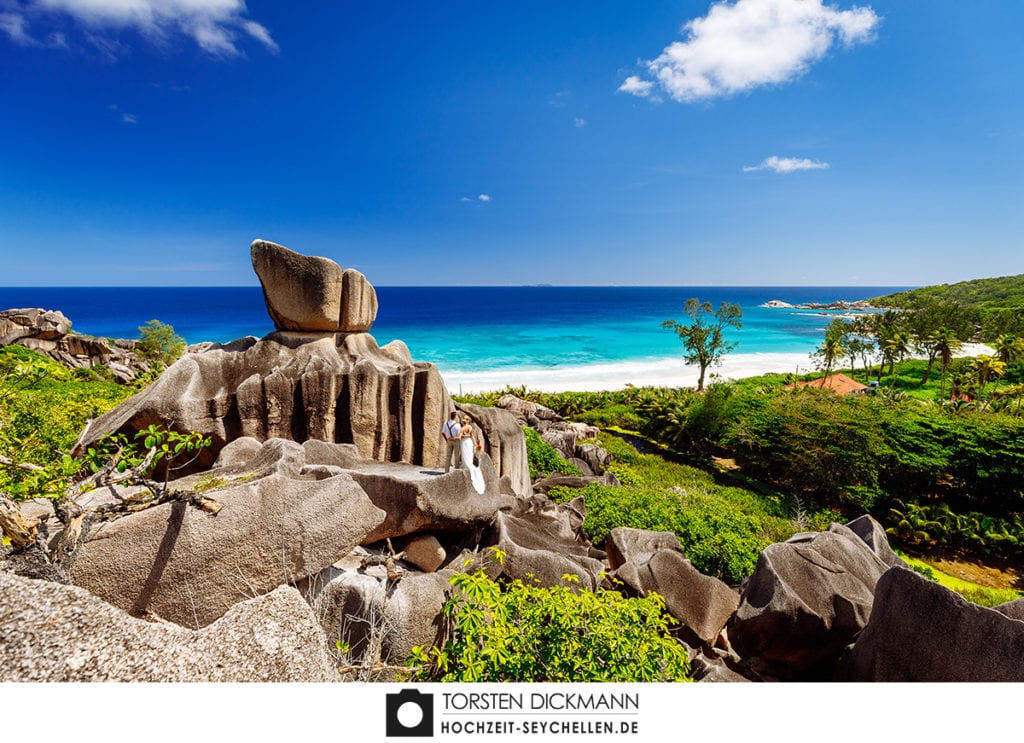 unbelievable, isn't it? christmas is already over and in a few hours we are already in the year 2020. christmas was once again stress-free and relaxing for us. i had already made one of the most beautiful christmas presents for myself at the beginning of december by treating myself to a brand new website. finally i have a state-of-the-art website, just like i always wanted to have! in case you haven't seen it yet: https://hochzeit-seychellen.de
I spent a full four months of the year 2019 on the Seychelles and photographed there with 29 couples - often over two or even three days. But I spent the ultra-hot summer 2019 as planned in my German home country and enjoyed it very much - although on some days it was even too hot for me! I like it very warm and love midsummer, but at 35 degrees and more the fun stops.  
Fortunately it was not that hot when my new image video was produced on the Seychelles in February 2019. I am very happy that I could win with Tobias Krappweis one of the probably best cameramen and drone pilots in Germany, who accompanied the bride Franzi, her groom Sascha and me for several days on the Seychelles to make the dream of the new clip come true. If you don't know the clip yet - here it is: http://bit.do/hochzeit-seychellen
after this trip i was totally hooked and finally bought my first drone. meanwhile it has become my favourite toy and i spend my days off in the seychelles mainly discovering completely new angles of view for myself. if you already follow me on facebook https://www.facebook.com/fotomann.de/), so wisst Ihr, was ich meine… 😉

Meine bisher längste Seychellenreise führte mich ab dem 19. September für satte 66 Tage auf die Trauminseln. 18 Paare warteten darauf, während dieser Reise von mir fotografiert zu werden. Glücklicherweise kamen Sabrina, Tom und Emmi mich während der Herbstferien passend zur "Halbzeit" für 14 Tage besuchen – 14 Tage, in denen wir es uns so richtig gut gehen ließen.  
 the coming year 2020 promises to be the most successful year since i started my own business in 2005. i will spend more than five months (!) on the seychelles, spread over three trips. in the middle of the longest trip my three loved ones will come to visit me again! ♥
Directly during the first voyage of the year 2020, which will already start in 28 days, a wedding on the luxury island Frégate is planned and I am looking forward to finally get to know this island!  
Due to the long trips to Seychelles during the German autumn and winter months as well as the weddings I will photograph on some summer weekends here in Germany, there will be hardly any time for my photo seminars in 2020. I will only organize a handful of seminars, because I want to keep enough summer weekends free to spend time with my family.
i could go on writing for hours, but in less than half an hour our new year's eve visit is already coming up and i have to do some other things before that. i don't even get to pick out pictures to show you in the year review! maybe i'll catch up in the next few days, we'll see. but you'll surely follow me on facebook ( https://www.facebook.com/fotomann.de/ ) and for Instagram (https://www.instagram.com/hochzeitsfotograf_seychellen/?hl=de), there is always plenty of material to see.
Für 2020 wünsche ich Euch nur das Allerbeste! Bleibt gesund! 🙂