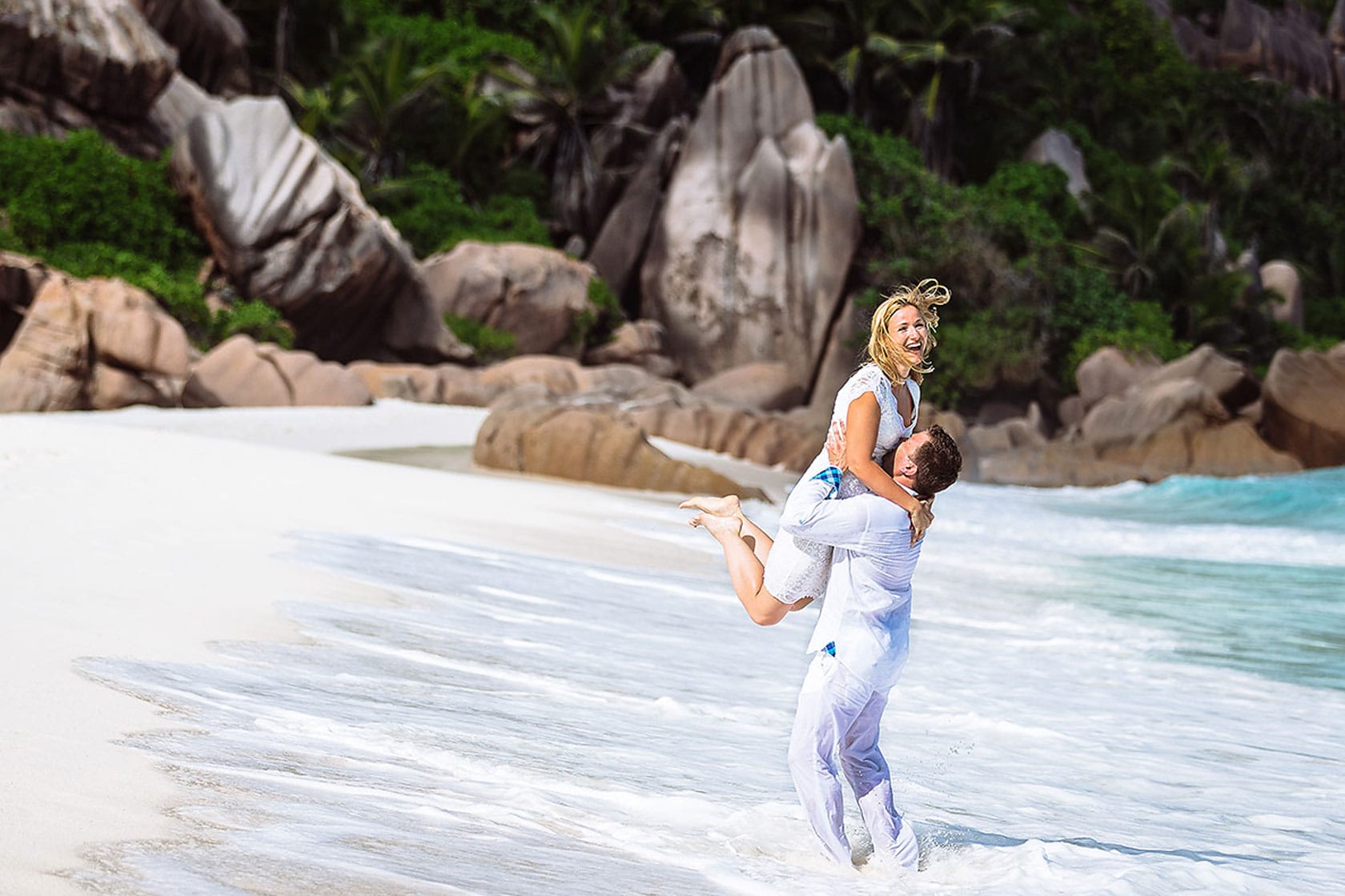 This long time in a row it was very seldom "dead pants" here - but now it continues with fresh pictures, because I am back from my eleventh trip to Seychelles since 10 days. I have photographed five weddings there within 17 days! 😀
My next "Honeymoon in the Seychelles"In the meantime, I will be photographing many weddings here in Germany again - and I will also go to Brazil before then, because in autumn I will be photographing a Wedding in Rio de Janeiro.
At the moment I am busy with the many pictures of the five currently photographed Weddings in the Seychelles One of the many photos I would like to show you today - one of Angela & Oliver.
The two madly in love have said their yes-words in the middle of the beach of the Anse Source d'Argent between the huge granite rocks. This photo here was taken at petite anse the day after the wedding. Hope you like it... 😀