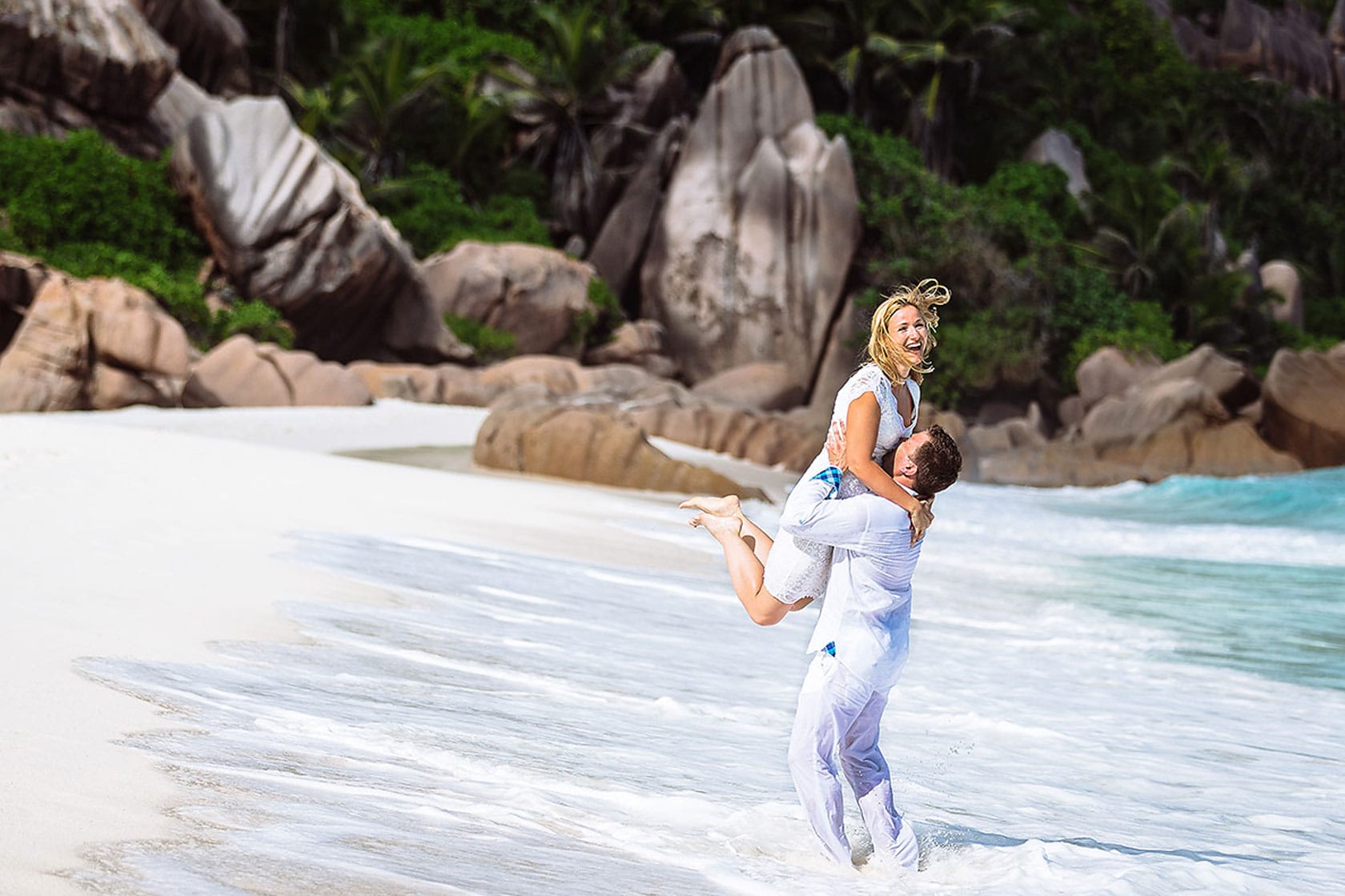 So lange am Stück war hier nur sehr selten "tote Hose" – aber nun geht es mit frischen Bildern weiter, denn ich bin seit 10 Tagen von meiner elften Seychellenreise zurück. Satte fünf Hochzeiten habe ich dort innerhalb von 17 Tagen fotografiert! 😀
Meine nächste "Honeymoon in the Seychelles" startet dann Ende Oktober 2014, sofern sich kein weiteres Brautpaar mehr "dazwischen mogelt". In der Zwischenzeit werde ich wieder viele Hochzeiten hier in Deutschland fotografieren – und nach Brasilien geht es vorher auch noch, denn im Herbst fotografiere ich eine Wedding in Rio de Janeiro.
At the moment I am busy with the many pictures of the five currently photographed Weddings in the Seychelles One of the many photos I would like to show you today - one of Angela & Oliver.
The two madly in love have said their yes-words in the middle of the beach of the Anse Source d'Argent between the huge granite rocks. This photo here was taken at petite anse am Folgetag der Hochzeit. Hoffentlich gefällt´s Euch… 😀