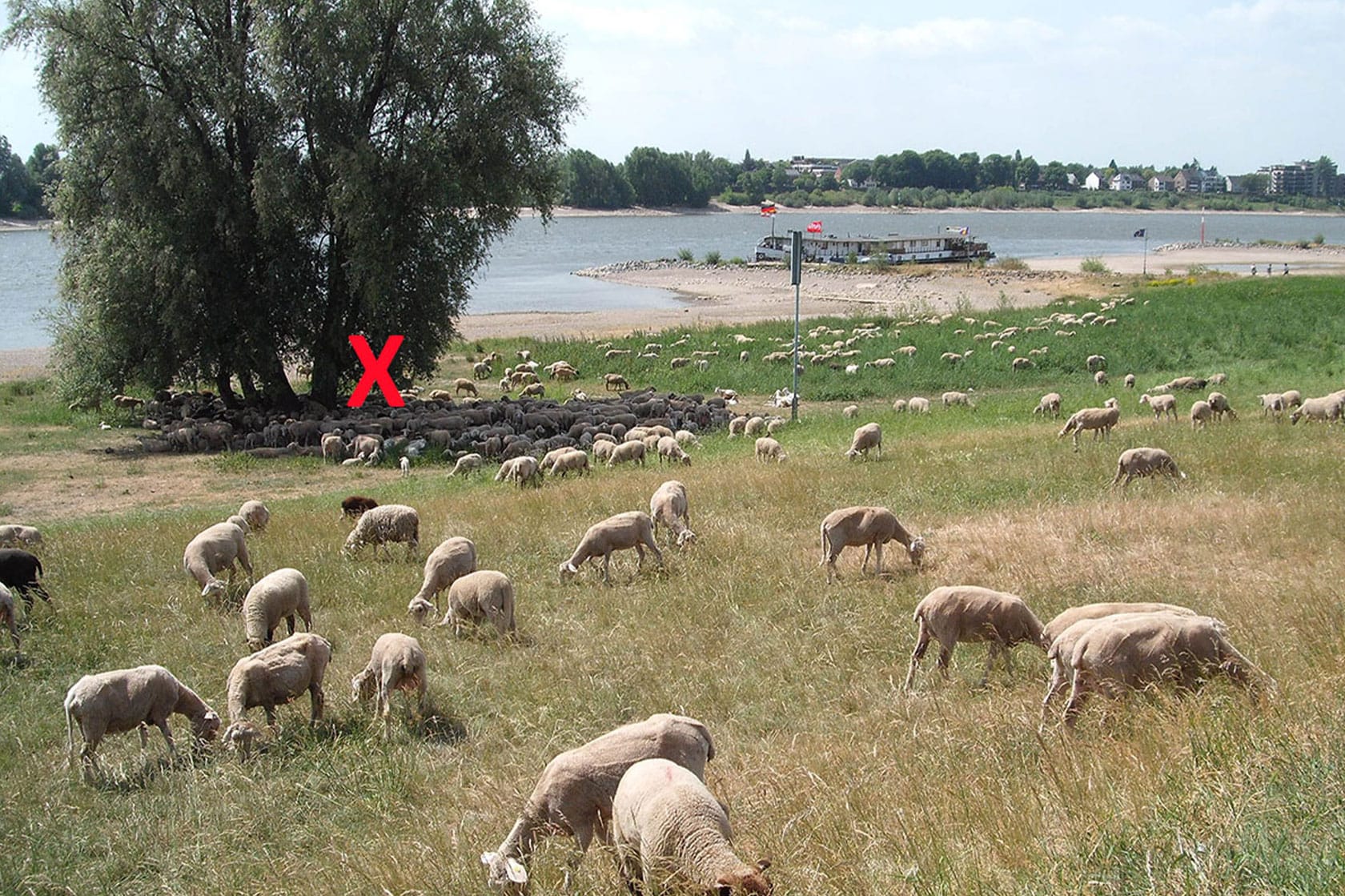 Alle Jahre wieder: Bereits seit 1999 kommt ein kleiner, aber feiner Kreis der "Seychellenfreunde" einmal jährlich in Düsseldorf zum "Seychellen-Treff" zusammen. Dreimal dürft Ihr nun raten, wer wohl so seychellenverrückt ist, dass er bei allen 17 bisherigen Treffen dabei war? 😀
Anyway, this year we have
Saturday, July 30, 2016
We'll meet outdoors at 1:00 p.m. at the
Rhine meadows on the Volmerswerther dyke
(we spontaneously change our plans when it rains, but so far we have almost always been lucky), put delicious things on the barbecue, hold our feet in the Rhine every now and then and talk about our favourite topic:
The Seychelles!
😀
Da sich für das diesjährige Treffen schon einige "Frischlinge" und auch mehrere Brautpaare angekündigt haben, deren Hochzeiten ich in den letzten Jahren auf den Seychellen fotografiert habe, wird das Treffen wohl größer ausfallen als in den letzten Jahren. Bring´ also ausreichend Eis mit, Kalli! 😉
Anyway, really.
everyone who is interested in the Seychelles is welcome!
Hierbei ist es vollkommen egal, ob Ihr schon mehrmals auf den Inseln wart oder die Seychellen bisher nur "vom Hörensagen" kennt! Toll wäre es jedenfalls, wenn Ihr Euch vorher per Mail bei mir anmeldet (info@hochzeit-seychellen.de) – aber auch spontane Besucher sind herzlich willkommen.
Meist endet unsere "Versammlung" am Rhein so gegen 18 Uhr. Dann ist das Seychellen-Treffen aber noch lange nicht beendet, denn der "harte Kern" zieht dann weiter in die Düsseldorfer Altstadt – und nicht selten wird dann die Nacht zum Tag gemacht. Wir haben uns jedenfalls bereits unser Zimmer von Samstag auf Sonntag im "Melia Hotel" auf der Inselstraße, direkt am Hofgarten, reserviert:
Melia Hotel am Hofgarten
So pack your bags and come
on 30.07.2016 from 13 o'clock to the Volmerswerther dyke in Düsseldorf!
Die exakte Adresse: Volmerswerther Deich/Ecke Volmerswerther Straße. Wenn Ihr genau dort dann runter zum Rhein seht, so solltet Ihr uns bereits unten im Gras sitzen sehen – vermutlich unter den Bäumen (siehe Foto unten; vergrößert sich nach Mausklick!), sofern die Plätze dort nicht bereits bei unserer Ankunft besetzt waren. Ihr könnt auch die Adresse des Chinarestaurant "Mayflower" eingeben (Volmerswerther Deich 151, 40221 Düsseldorf), denn dieses ist nur rund 100 Meter vom Treffpunkt entfernt.
We bring a small ball grill with us, which everyone is welcome to use, as well as charcoal. Ideally, bring the following utensils with you:  
A seat (folding chair, beer crate or whatever)
Sonnencreme! 🙂
Grilled meat
Drinks + glass/cups
Dishes
Cutlery
Garbage bag
    Toll wäre natürlich, wenn sich noch Freiwillige finden, die einen Salat o.ä. beisteuern. Wir bringen mal wieder das extra-leckere Zaziki und den Curryketchup mit. Die Drei aus Bremen kümmern sich um Baguette und Knabbersachen. Alles andere, was dieser Planet so zu bieten hat, dürft Ihr liebend gerne beisteuern! 😉