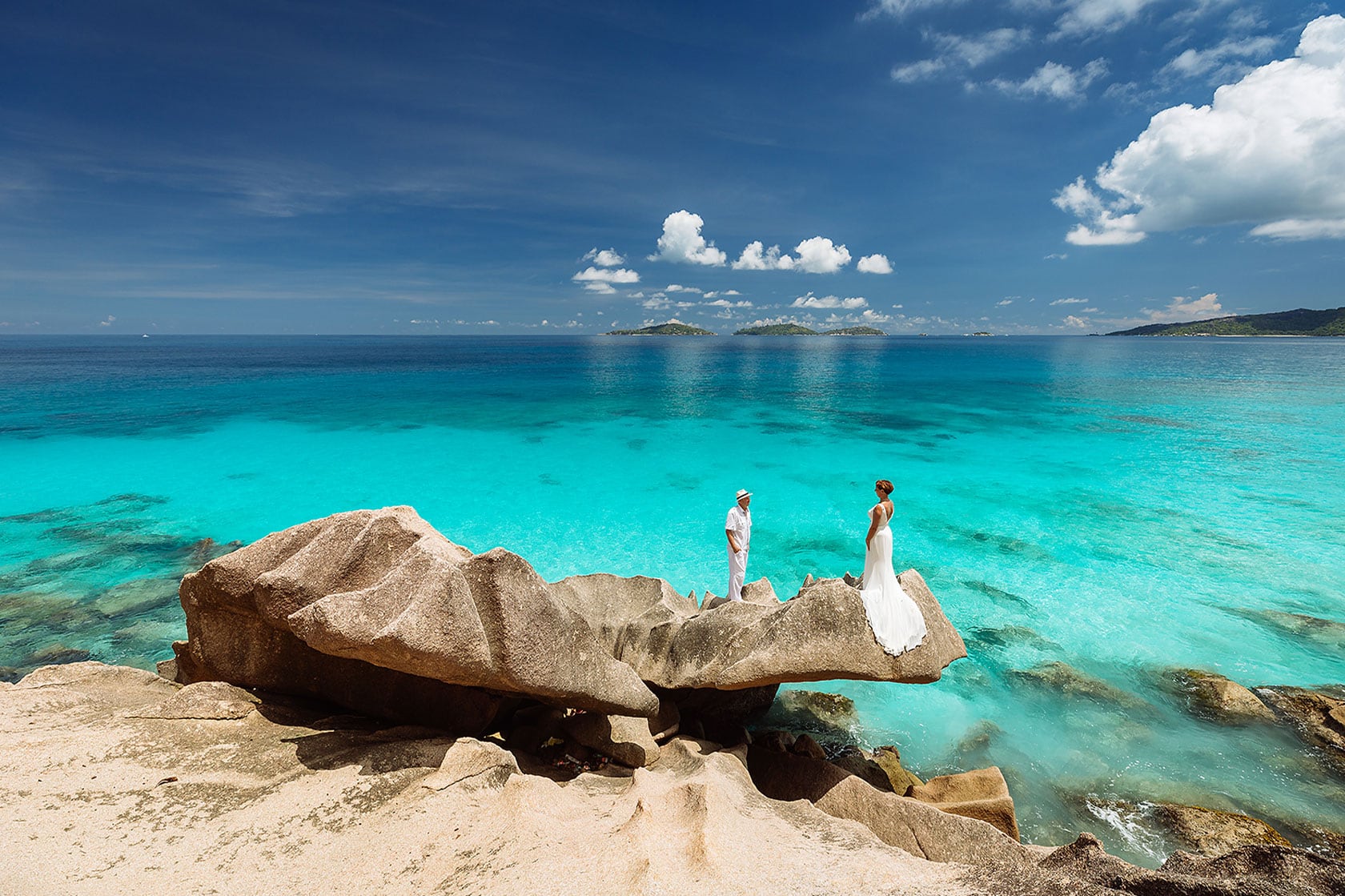 Birgit and Bernd live on the outskirts of Munich on the beautiful Ammersee and decided to Wedding in the Seychelles Through the television report "Wonderful - Dream destination Seychelles" (see Television report Seychelles), they were referring to my work as wedding photographer in Seychelles Since Bernd himself is a passionate photographer, it was quickly clear to both of them that I should take the wedding pictures.
Am 30. Oktober war es dann soweit: Die beiden heirateten bei bestem Seychellenwetter auf La Digue! Wir nutzten den kompletten Tag und auch noch den folgenden Tag, um tolle Hochzeitsbilder zu machen und die Insel La Digue "fotografisch auszubeuten"… 😉
Those who know my wedding pictures of the Seychelles know that I also like to get off the beaten tourist track and that I am always anxious to visit as many beaches as possible with each of "my" couples, plus I have the motivation for myself to visit at least one place with each of the couples where I have never photographed with any other couple.
Und so kam es dann auch, dass Birgit und Bernhard von mir auf den "Sea Turtle Rock" – so habe ich ihn genannt, denn von etwas weiter unten betrachtet ähnelt er in der Form einer schwimmenden Karettschildkröte – geführt wurden. Sieht es nicht unheimlich cool aus, wie sie dort stehen? 😀