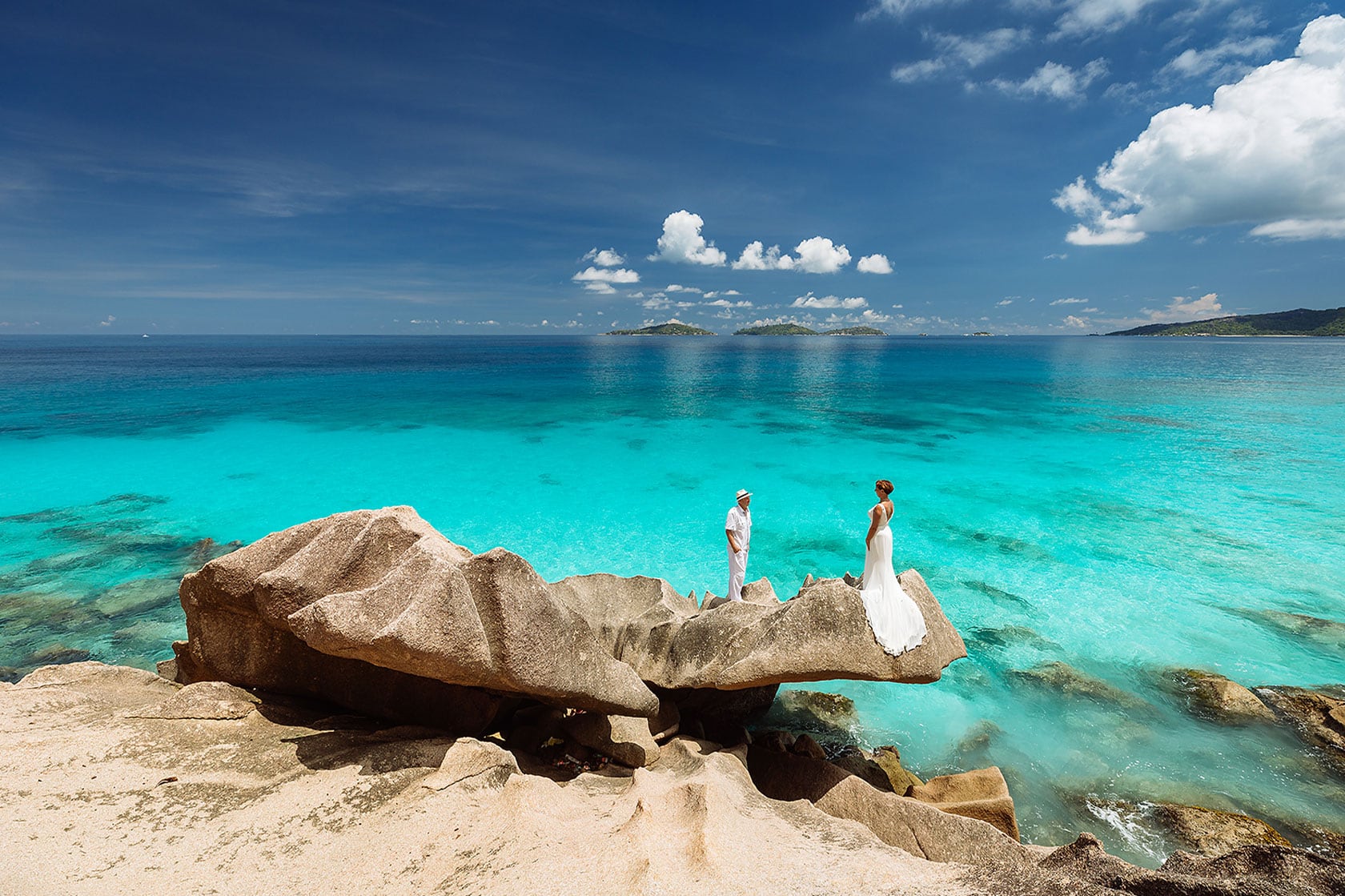 Birgit and Bernd live on the outskirts of Munich on the beautiful Ammersee and decided to Wedding in the Seychelles Through the television report "Wonderful - Dream destination Seychelles" (see Television report Seychelles), they were referring to my work as wedding photographer in Seychelles Since Bernd himself is a passionate photographer, it was quickly clear to both of them that I should take the wedding pictures.
On October 30th the time had come: The two of them got married in the best Seychelles weather on La Digue! We used the whole day and also the following day to take great wedding pictures and "photographically exploit" the island of La Digue... 😉
Those who know my wedding pictures of the Seychelles know that I also like to get off the beaten tourist track and that I am always anxious to visit as many beaches as possible with each of "my" couples, plus I have the motivation for myself to visit at least one place with each of the couples where I have never photographed with any other couple.
And so it happened that Birgit and Bernhard were led by me to the "Sea Turtle Rock" - that's what I called it, because seen from a little further down it resembles the shape of a swimming hawksbill turtle. Doesn't it look incredibly cool how they stand there? 😀