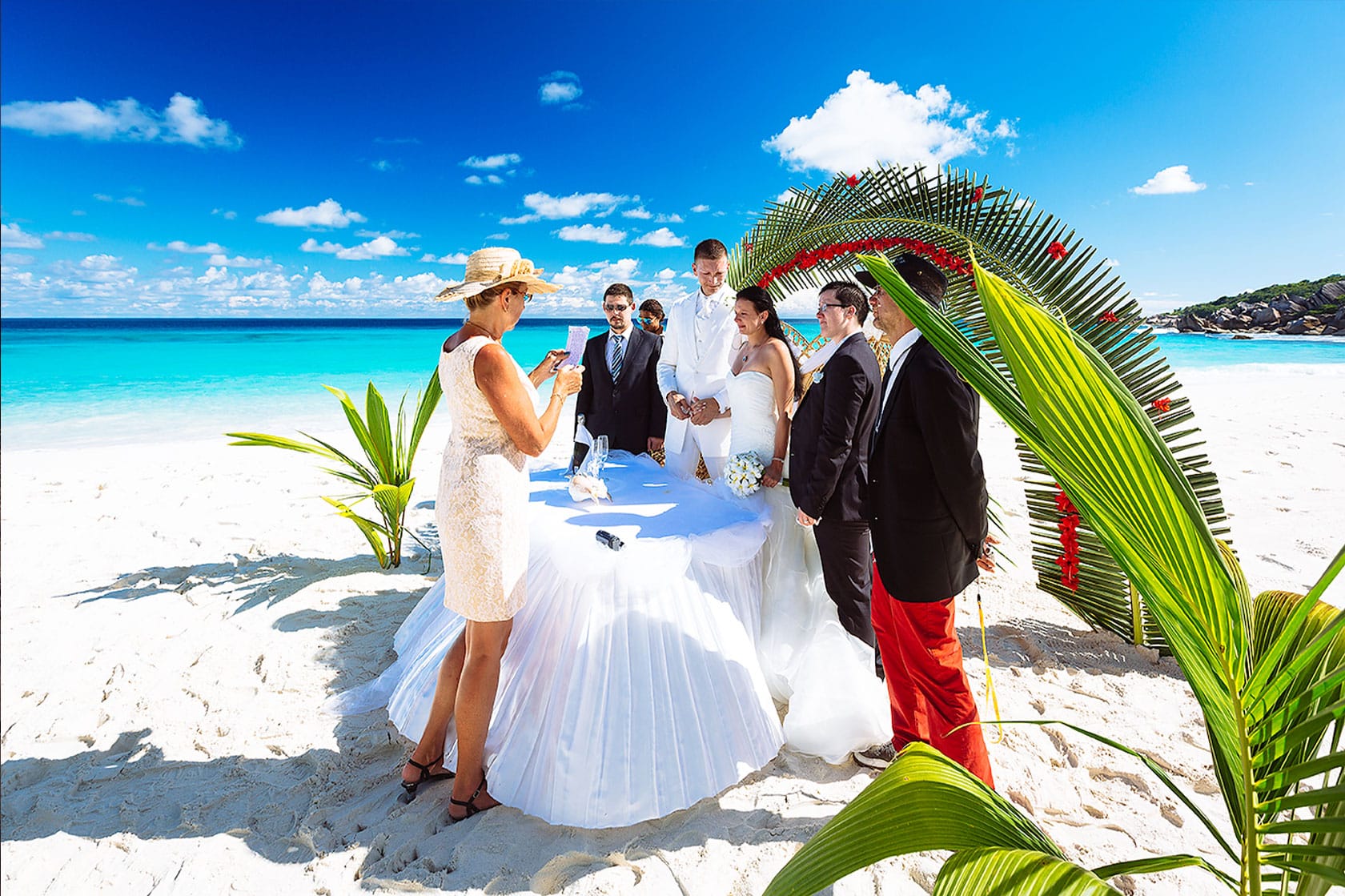 If you have my blog or my activities on Facebook (The photomaniac on Facebook) regularly, then you know that I haven't been back from the Seychelles for too long. Why was I already back there in December? Well, because Doreen and Ingmar Married on La Digue have!
The two had come from Mecklenburg-Western Pomerania to Wedding Island La Digue traveled and enjoyed a wonderful Wedding ceremony at the Grand Anse The pretty lady with the hat is not Rannie, the registrar of La Digue, but the mother of the groom! 😀
I had already given Doreen and Ingmar Grand Anse as a place for the wedding ceremony - and after I showed them photos that I took there, they shared my opinion... 😉
Also this wedding was once more in my experience best wedding organiser in the whole Seychelles And since he lives on La Digue, nothing could go wrong... 😀
Doreen and Ingmar wanted a very natural, no-frills decoration of the place of their wedding. I had agreed all this with the wedding organiser in advance of the trip and explained to him in detail what was desired and what was not. And he delivered 110%!
The weather was perfect, the decoration an absolute dream - and the place couldn't have been chosen better, or can you imagine a more beautiful place to get married?