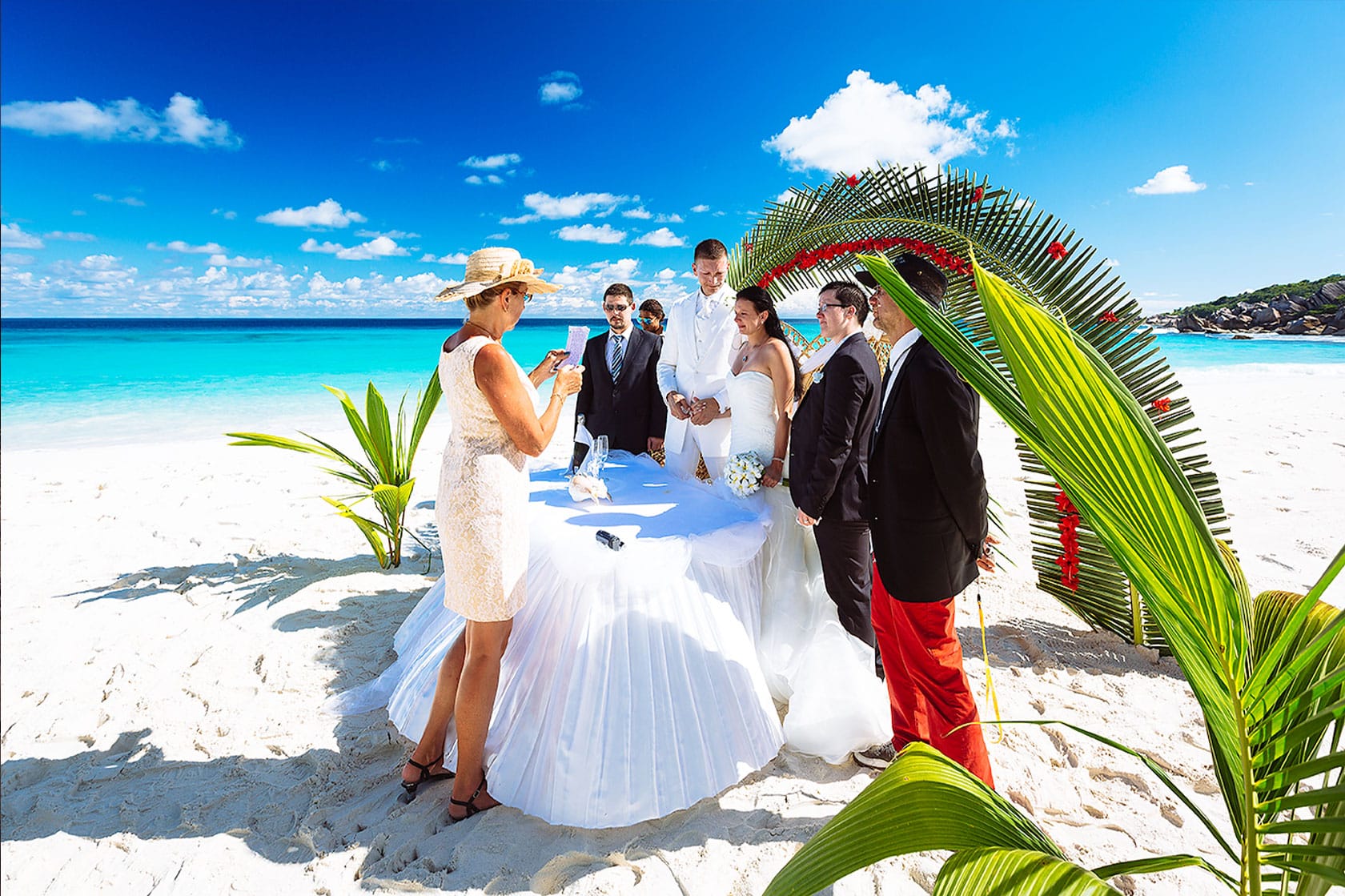 If you have my blog or my activities on Facebook (The photomaniac on Facebook) regularly, then you know that I haven't been back from the Seychelles for too long. Why was I already back there in December? Well, because Doreen and Ingmar Married on La Digue have!
The two had come from Mecklenburg-Western Pomerania to Wedding Island La Digue traveled and enjoyed a wonderful Wedding ceremony at the Grand Anse bei feinstem Seychellenwetter, wie Ihr auf diesem Foto wohl unschwer erkennen könnt. Die hübsche Dame mit dem Hut ist übrigens nicht Rannie, die Standesbeamtin von La Digue, sondern die Mutter des Bräutigams! 😀
I had already given Doreen and Ingmar Grand Anse als Ort der Trauung ans Herz gelegt – und nachdem ich ihnen Fotos zeigte, die ich dort aufgenommen habe, teilten sie meine Meinung… 😉
Also this wedding was once more in my experience best wedding organiser in the whole Seychelles organisiert. Und da dieser auf La Digue lebt, konnte natürlich nichts schiefgehen… 😀
Doreen and Ingmar wanted a very natural, no-frills decoration of the place of their wedding. I had agreed all this with the wedding organiser in advance of the trip and explained to him in detail what was desired and what was not. And he delivered 110%!
The weather was perfect, the decoration an absolute dream - and the place couldn't have been chosen better, or can you imagine a more beautiful place to get married?