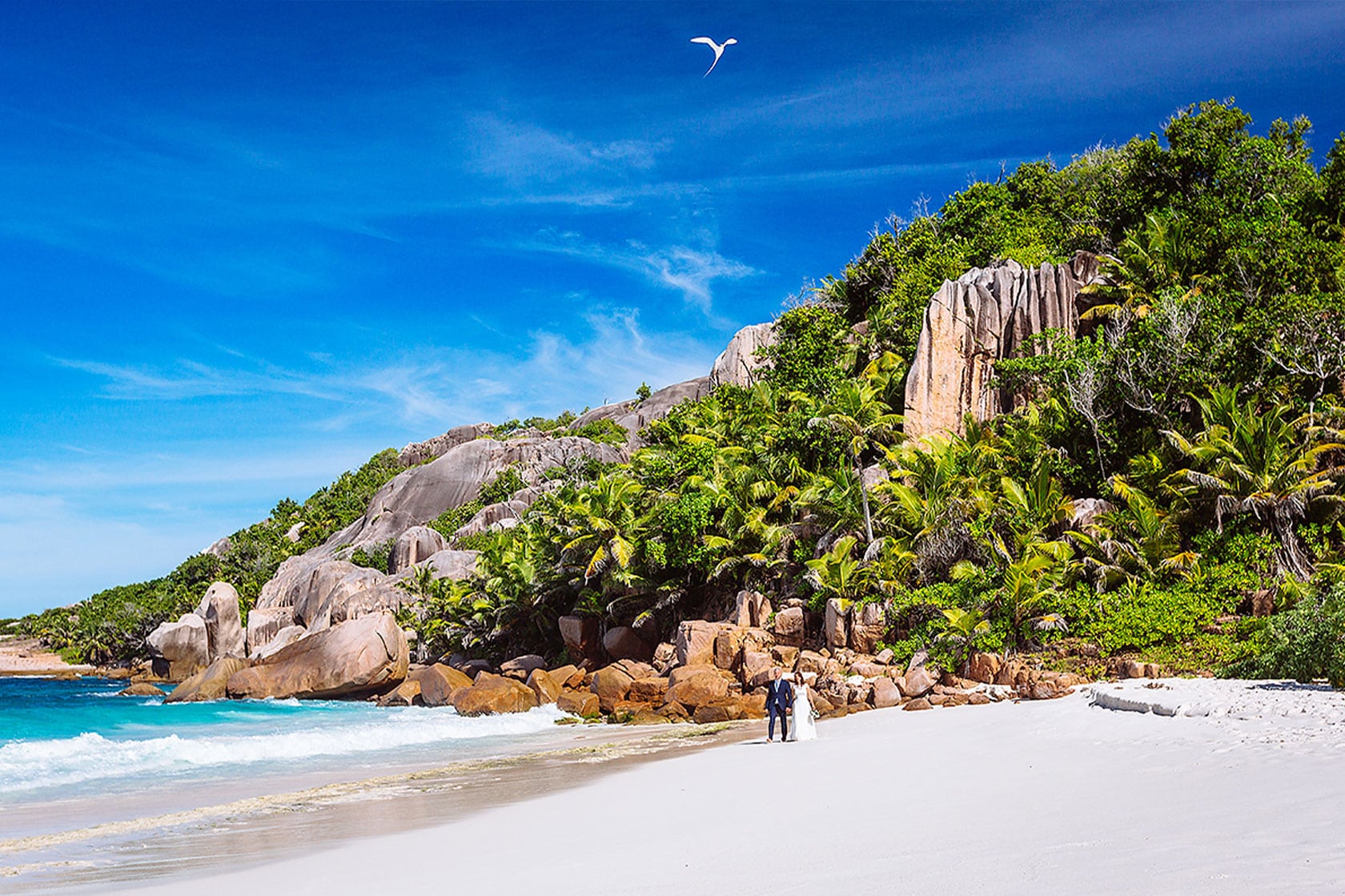 Since Wednesday I am back from my 15th Seychelles trip and during the last five days I had my dear Seychelles friend Robert Agnes, the well known tour guide of La Digue (see
Nature Guide La Digue
For Robert there were an enormous number of new impressions to process:
Zum ersten Mal in seinem Leben hat Robert die Seychellen verlassen – und das bedeutet für ihn quasi einen neuen Lebensabschnitt. Schon alleine das Fliegen, der Verkehr auf der deutschen Autobahn und auch die "Menschenmassen" am Düsseldorfer Flughafen waren für ihn so etwas wie ein kleiner "Kulturschock". Nach Ankunft in meinem Heimatdorf wurde es dann wieder ruhiger und Robert blühte sichtlich auf. Eine gemeinsame Mountainbiketour durch unsere herrlichen Wälder, der anschließende ausgiebige Besuch im Biergarten und das Miterleben einer wahnsinnigen Schützenfestsause waren nur ein paar der Highlights, von denen Robert wohl noch lange erzählen wird! Ich musste immer wieder über seine erstaunten Feststellungen und die teils sehr "putzigen" Fragen schmunzeln. Über diese fünf gemeinsamen Tage in Deutschland könnte ich echt ein Buch schreiben… 😉
Zum Schreiben eines Buches fehlt aber momentan definitiv die Zeit, denn in den nächsten Tagen werde ich ausgiebig damit beschäftigt sein, die Bilder der Hochzeit von Kerstin & Sören zu bearbeiten, die Ende Juni mit 19 Gästen auf La Digue – genauer gesagt auf der vorgelagerten Mini-Insel "Robinson Island" – geheiratet haben. Nach der Hochzeit ging es dann mit der gesamten Hochzeitsgesellschaft zum Hochzeitslunch nach Grande Soeur ("Big Sister Island"), wo wir natürlich auch Fotos machten.
Beim ersten Sortieren der Hochzeitsbilder fiel mir soeben erst wieder ein, dass uns ja während der Fotosession kurz eine Feenseeschwalbe Gesellschaft leistete (siehe oberer Bildrand). Dass Feenseeschwalben monogam leben, passt doch zu so einem Hochzeitsfoto wie die Faust aufs Auge, oder? 😉