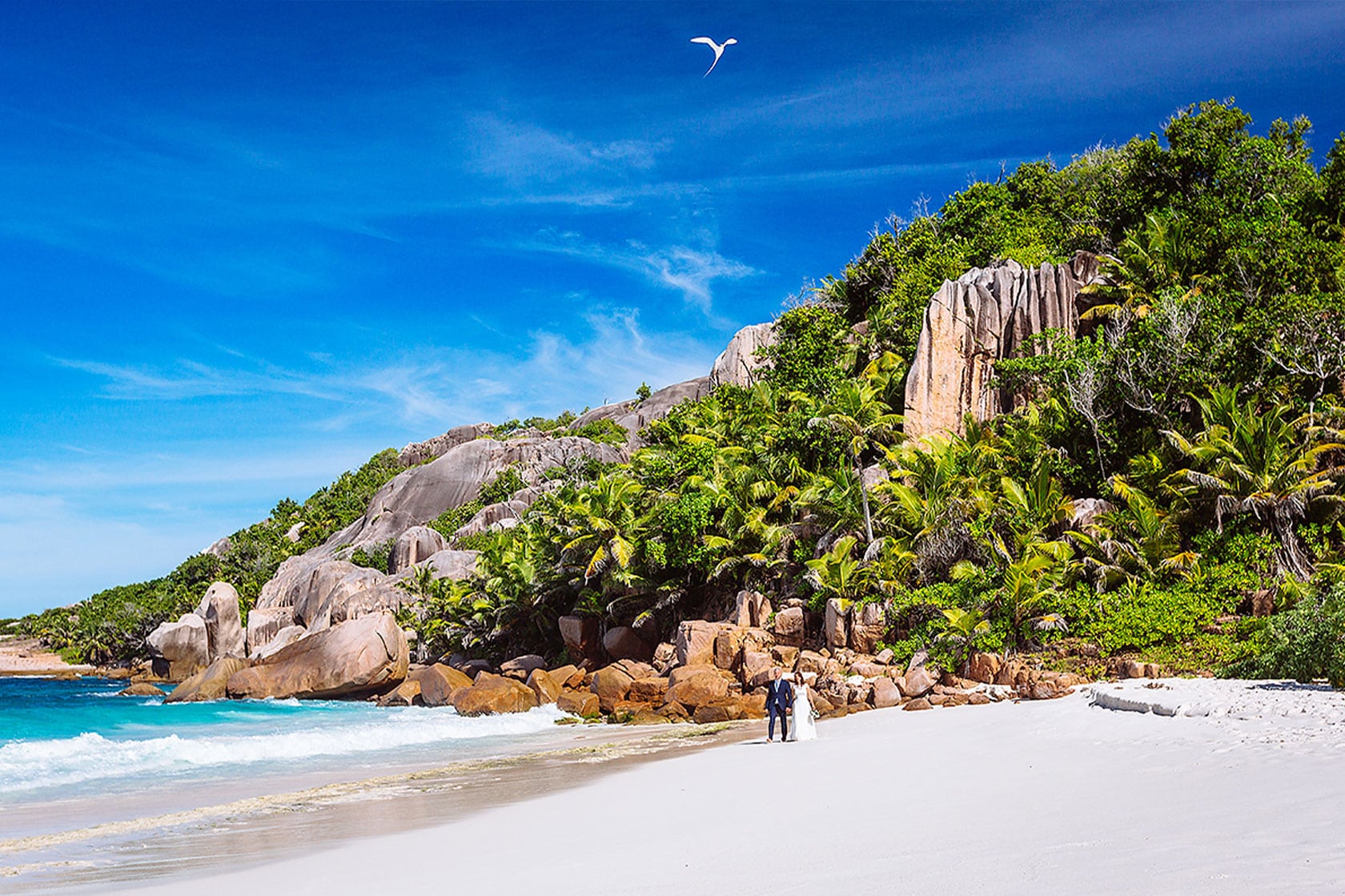 Since Wednesday I am back from my 15th Seychelles trip and during the last five days I had my dear Seychelles friend Robert Agnes, the well known tour guide of La Digue (see
Nature Guide La Digue
For Robert there were an enormous number of new impressions to process:
For the first time in his life, Robert left the Seychelles - and that means a new stage of life for him. The flying alone, the traffic on the German motorway and also the "crowds" at Düsseldorf airport were something like a little "culture shock" for him. After arriving in my home village, things became quieter again and Robert visibly blossomed. A mountain bike tour through our beautiful forests, the subsequent extensive visit to the beer garden and the experience of a crazy shooting party were only a few of the highlights that Robert will probably be talking about for a long time to come! I had to smile again and again about his astonished observations and the sometimes very "cute" questions. I could really write a book about these five days together in Germany... 😉
But at the moment there is definitely not enough time to write a book, because in the next few days I will be busy working on the pictures of the wedding of Kerstin & Sören, who got married with 19 guests on La Digue - more precisely on the mini island "Robinson Island" - at the end of June. After the wedding we went with the whole wedding party to the wedding lunch in Grande Soeur ("Big Sister Island"), where we of course also took pictures.
During the first sorting of the wedding pictures I just remembered that during the photo session a fairy tern kept us company for a short time (see upper edge of the picture). The fact that fairy terns live monogamously fits to such a wedding photo like a fist in the eye, doesn't it? 😉