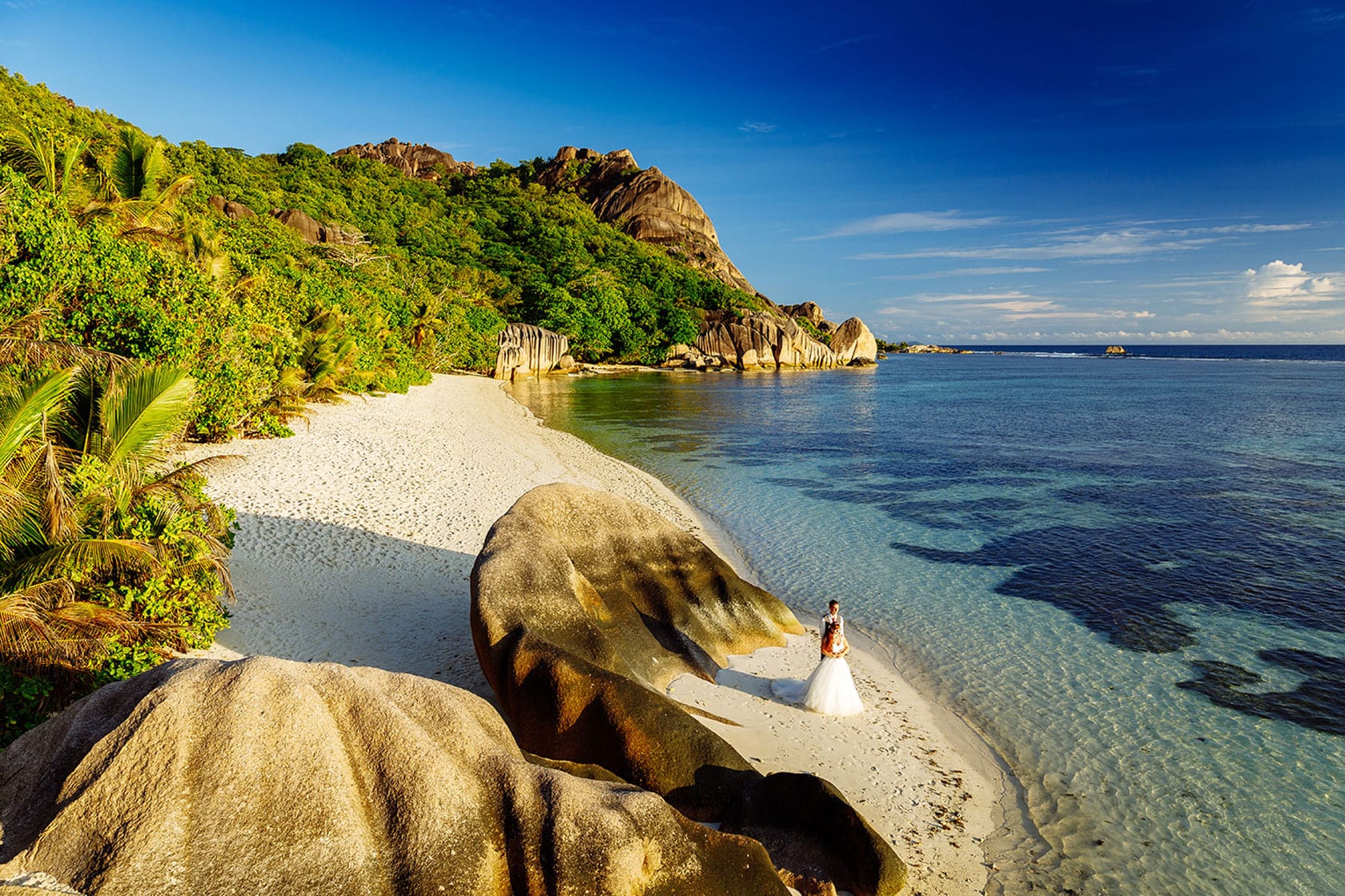 You already know Nadin and Marco if you read my blog regularly, they have received so many beautiful pictures of me that I will surely show you some more.
This photo was taken on our second photo day just before sunset at the Anse Source d'Argent, the day tourists had long since disappeared when the setting sun bathed the probably most photogenic beach in the world in this magical light, which I love so much.
As the low tide had reached its lowest point exactly at this time, I was able to place Nadin and Marco in front of the rock on this mini-beach, an area that is mostly in the water; only during strong low tide, as it is experienced in October and November on the west coast of La Digue, this tiny beach section appears.
Falls Ihr Euch fragen solltet, was die dunklen Stellen dort im Wasser sind: Es ist Seegras. Das flache Wasser der Anse Source d´Argent ist von Seegrasfeldern durchzogen. Wusstet Ihr, dass das Vorhandensein von Seegras ein Zeichen für besonders gesundes Meerwasser ist? 🙂
For all those who have never been to La Digue or at least haven't made it to the last beach section of the Anse Source d'Argent visible here, here's a hint: There, two wonderful juice bars are hidden in the lush green to the left, where you can get some tasty drinks. 100 rupees (currently about 7,- EUR) are not exactly cheap, but incredibly tasty and healthy - because only fresh fruits are used in the juices, which are also available with a dash of delicious Takamaka rum for an extra charge.