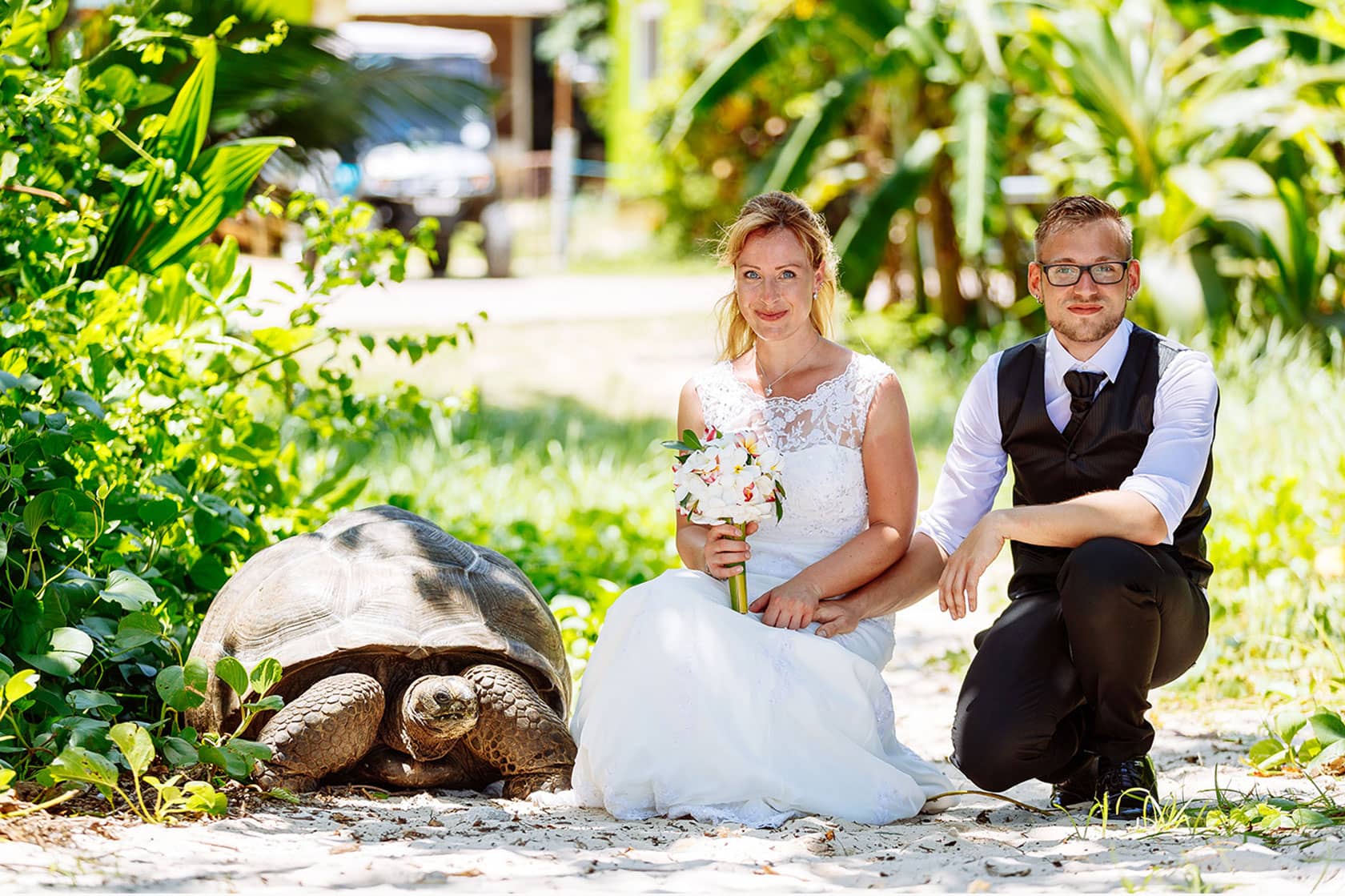 Only on my favourite island La Digue: After the wedding of Simone and Andreas we actually get a visit from a trusting giant turtle on the beach!
Auf den größeren Inseln Mahé und Praslin wird man dies niemals erleben, denn dort dürfen die Schildkröten nicht frei herumlaufen, da sie ein zu hohes Unfallrisiko für die Autofahrer darstellen würden. Auf La Digue hingegen gibt es einige freilaufende Exemplare, welche auch schon mal gerne an den Strand kommen und bei der Hochzeit zuschauen! 🙂
Those who are particularly interested in the Giant turtles of the Seychelles interested and has the slightly larger purse, should definitely take a look at Fregate Island Private On this beautiful dream island there are so many giant turtles of all ages that you can hardly believe your eyes!