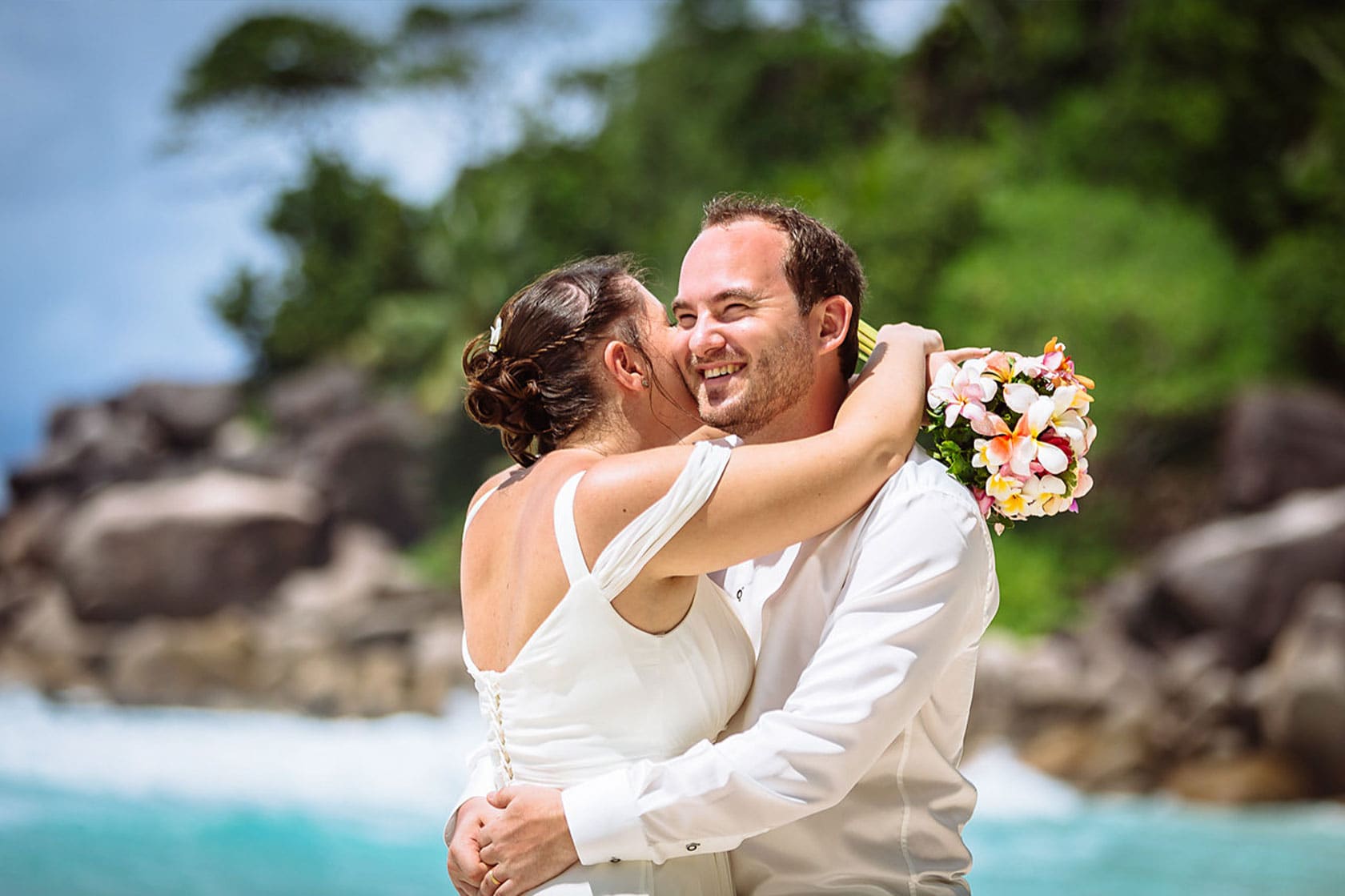 You already know Angelika and Harald, with whom I took the beautiful wedding pictures at the waterfall of Praslin (see
Praslin Waterfall
) made.
After the wedding ceremony the three of us went by taxi across the island and spent a nice time on the grounds of the Lemuria Resort (see
Lemuria Resort Praslin
), which will be rebuilt from August 2016 and thus closed for a few weeks. after we had taken some nice pictures at the Petite Anse Kerlan, we of course went over to the neighbouring Anse Georgette. These two beaches always inspire me anew!
The current photo of the week was taken at
Anse Georgette
which for me is the third most beautiful bay of the whole Seychelles (see
The most beautiful beaches of the Seychelles
More photos of Angelika and Harald will follow in the next weeks.