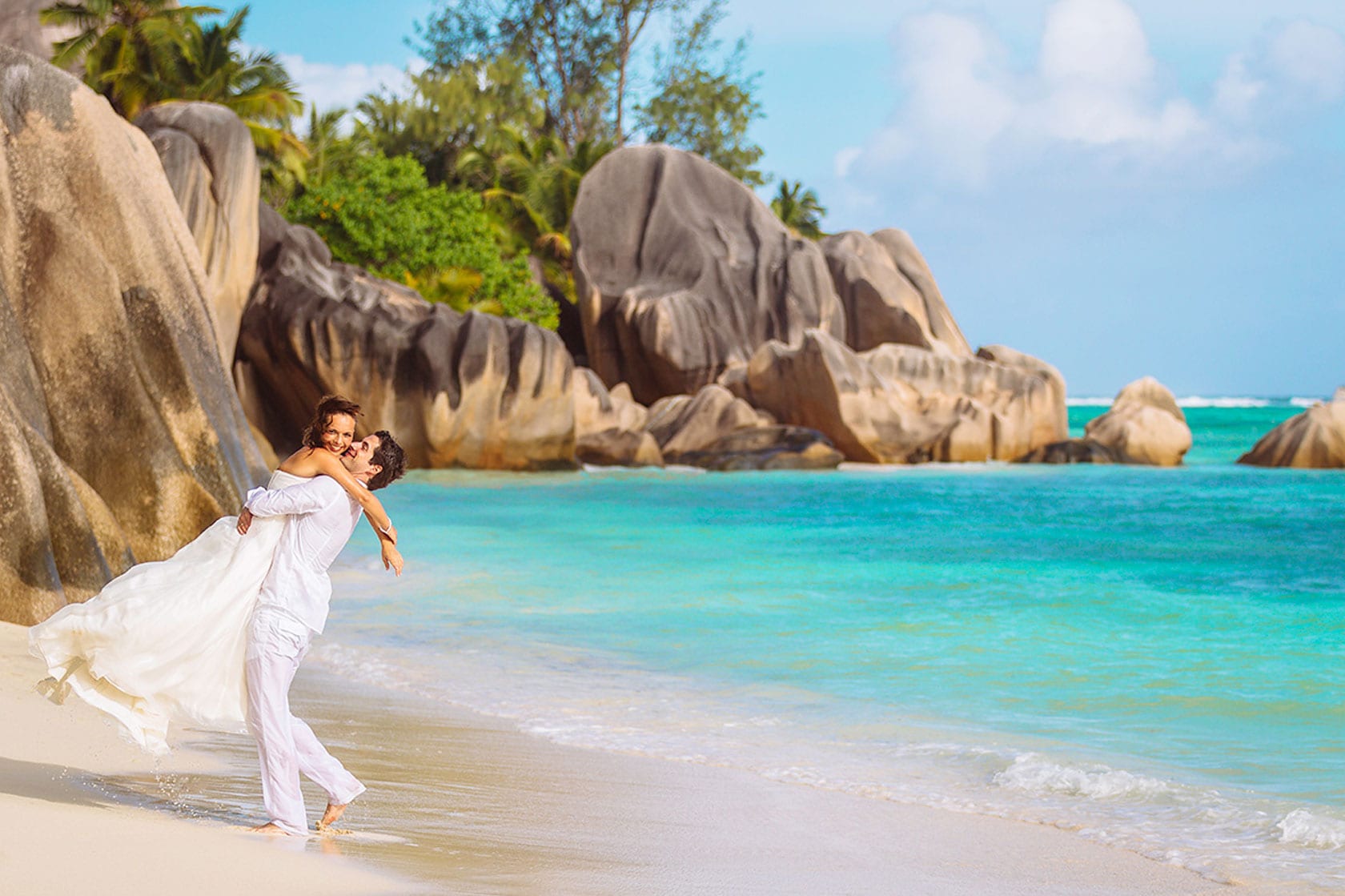 With the "Photo of the week" I start today a new section in my blog with the topic "Wedding in the Seychelles". little by little I will present here pictures that I took in the Seychelles.
The beginning of today is this photo of Mirela and André, which I took in August 2011 at the Anse Source d'Argent on La Digue The Anse Source d'Argent is the beach par excellence for couples who get married on La Digue, denn er gilt als der fotogenste und schönste Strand der Welt. Und wer würde nicht gerne am schönsten Strand der Welt heiraten wollen? Nun – Mirela und André zum Beispiel! 😉
The two had decided Wedding at Anse PatatesUnfortunately the beach was not very wide due to the high tide and the water was sometimes quite close to the couple during the wedding ceremony.
Luckily, I was able to persuade them that we have some great Wedding photos at the Anse Source d'Argent and I show you one of the pictures taken there here.