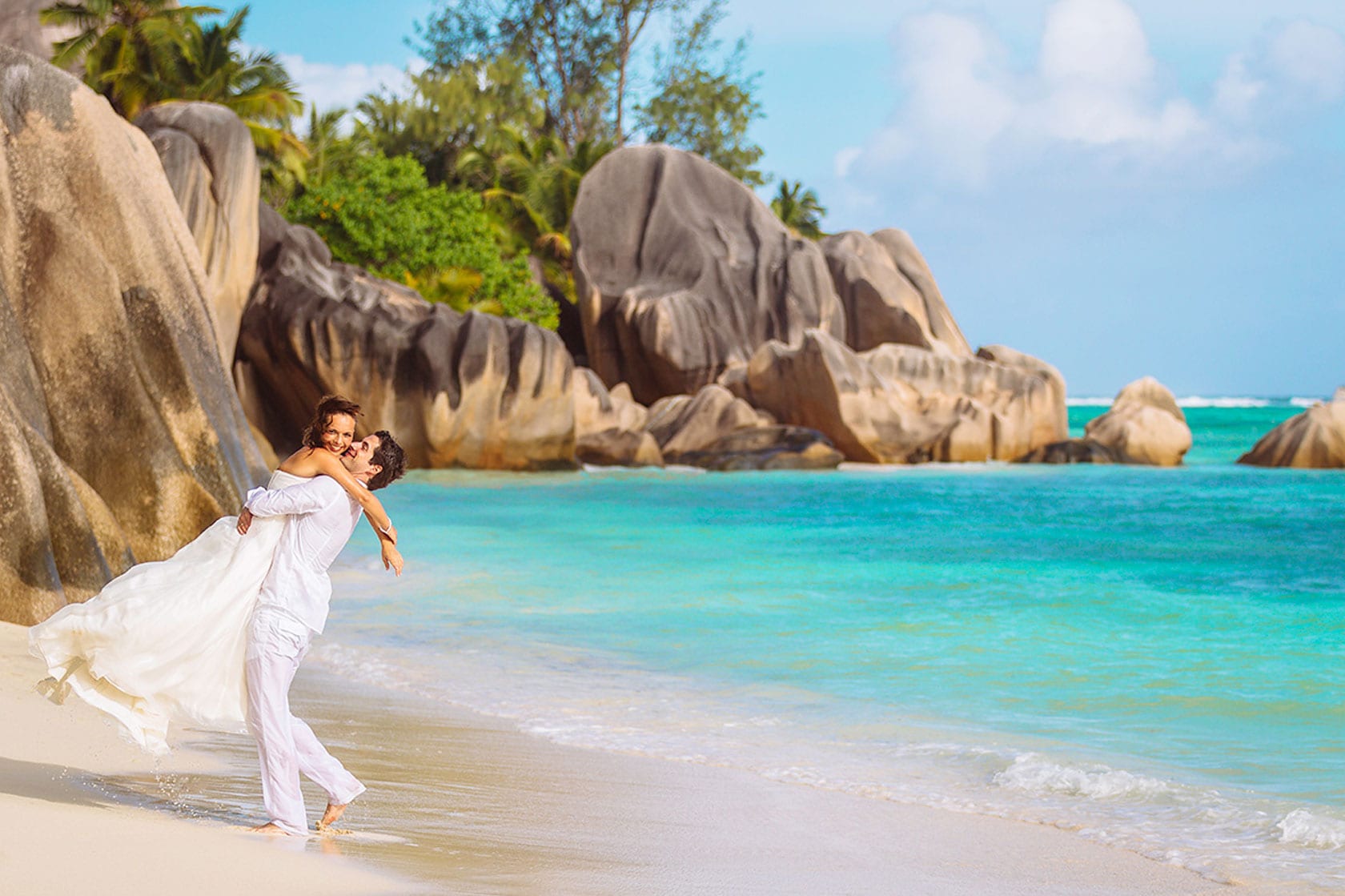 Mit dem "Foto der Woche" starte ich heute eine neue Rubrik in meinem Blog zum Thema "Wedding in the Seychelles". Nach und nach werde ich hier Bilder präsentieren, die ich auf den Seychellen aufgenommen habe.
The beginning of today is this photo of Mirela and André, which I took in August 2011 at the Anse Source d'Argent on La Digue The Anse Source d'Argent is the beach par excellence for couples who get married on La Digue, denn er gilt als der fotogenste und schönste Strand der Welt. Und wer würde nicht gerne am schönsten Strand der Welt heiraten wollen? Nun – Mirela und André zum Beispiel! 😉
The two had decided Wedding at Anse Patates, also direkt unterhalb des Hotels "Patatran", in dem die beiden wohnten, zu begehen. Leider war der Strand aufgrund der einsetzenden Flut nicht mehr sonderlich breit und das Wasser kam den beiden während der Trauungszeremonie manchmal schon ziemlich nahe.
Luckily, I was able to persuade them that we have some great Wedding photos at the Anse Source d'Argent and I show you one of the pictures taken there here.