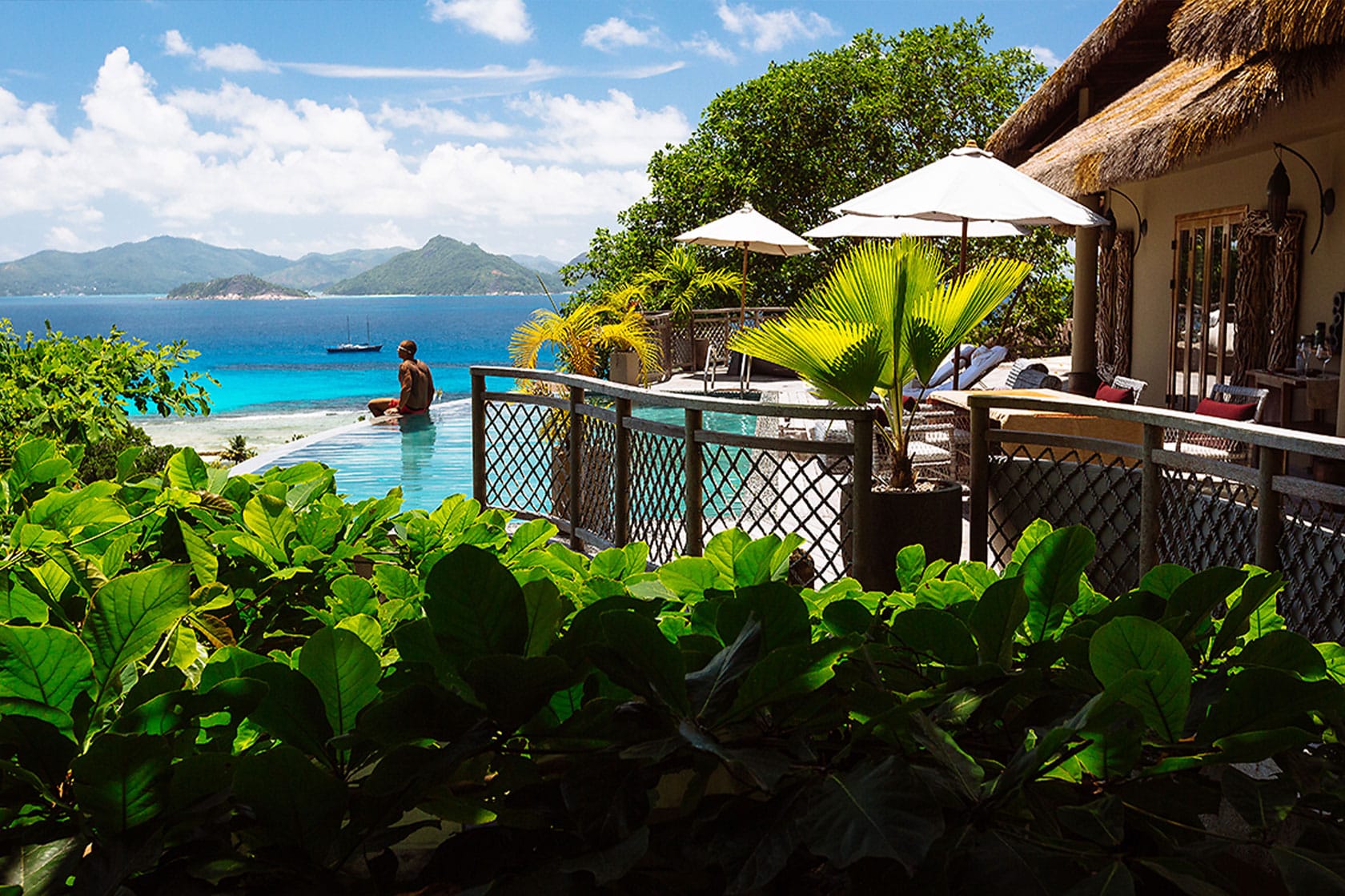 Tanned Many sits at the pool of the Presidential villa of the Domaine de l'Orangeraie on La Digue He and his bride Tatiana really had a good time. all done right:
The Wedding at La Digue The bridal couple from the Oberbergischer Kreis had chosen me as their wedding photographer in Seychelles gebucht, was auch nicht die dümmste Entscheidung war 😉 – und dann hatten sie auch noch das unverschämte Glück, dass ihre gebuchte "Villa de Charme Elégance" at the luxury hotel Domaine de L'Orangeraie was already fully booked and they were offered a free upgrade for Presidents' Villa got!
There in room 236, the Presidential villa of the Domaine de 'l OrangeraieWhile Tati got her hair "pimped" by her maid of honor Sonja, Many and his best man Jan enjoyed the sun at and in the huge pool, which belongs exclusively to the huge Presidential Villa. I couldn't get enough of taking pictures up there and would like to share the great view with you!