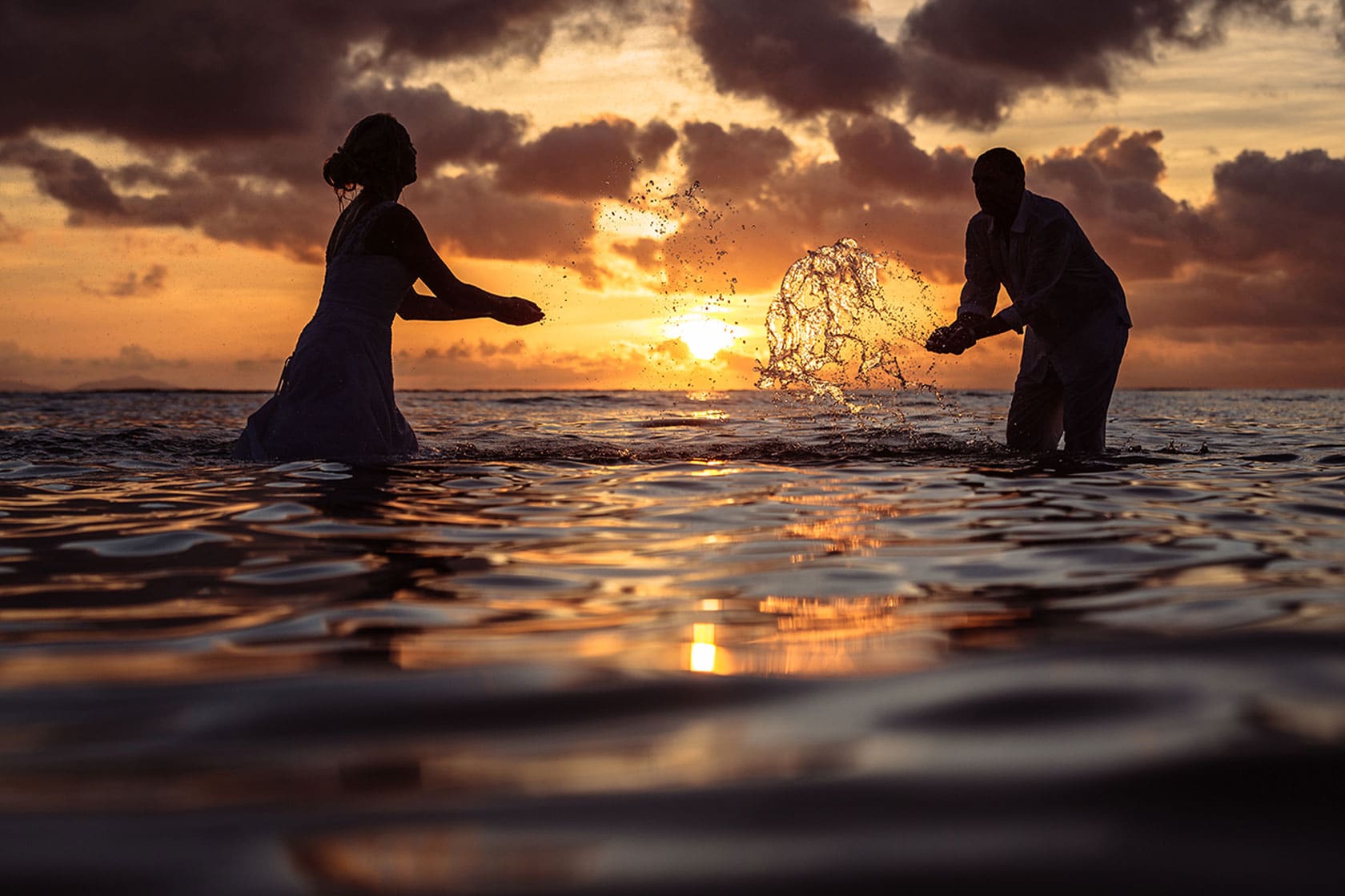 As wedding photographer in Seychelles you have to go into the water with your camera: Yvonne and Steffen delivered themselves after their Wedding at La Digue bei Sonnenuntergang eine kleine Wasserschlacht an der Anse Source d´Argent. Ein wenig Angst hatte ich schon um meine Fotoausrüstung, aber dieses schöne Motiv war mir das "Niederschlagsrisiko" wert… 😉

At the Anse Source d'Argent you can watch a fantastic sunset on almost every evening (unless the spectacle takes place behind a closed cloud cover), so I go to the Anse Source d'Argent on at least one afternoon with every couple that gets married on La Digue and books me as a wedding photographer - because such a sunset on this spectacular beach is always a very special highlight!

The light moods and the play of colours of the famous rocks at the Anse Source d'Argent are often so spectacular that they make my photographer's heart jump with enthusiasm again and again!