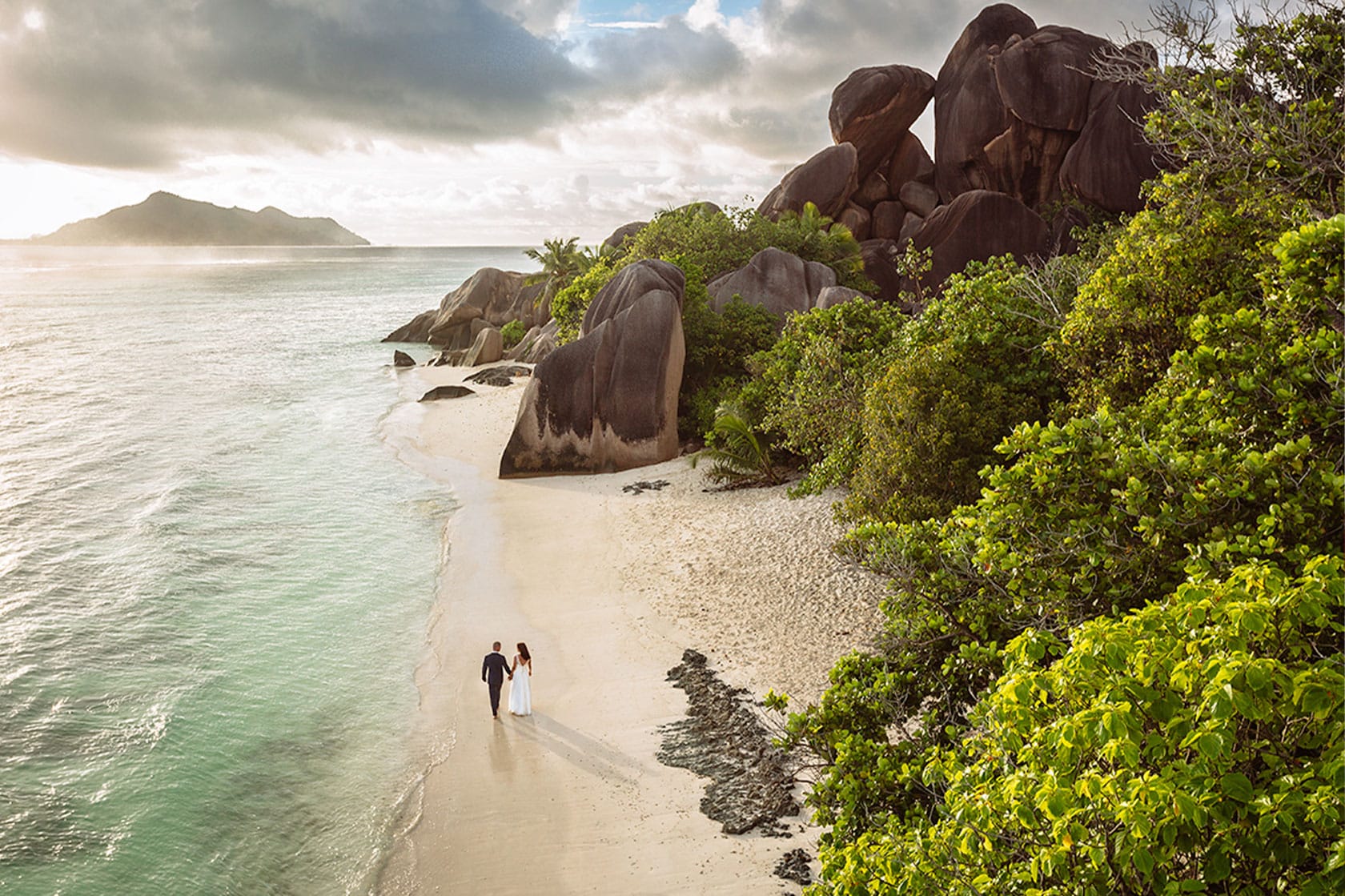 Hello, everybody,

For quite a long time it has been quiet here in the blog - but today I finally feel like blogging again, because today is the first day since a felt eternity on which it rains again and the long overdue autumn offers a first foretaste of what is probably still to come.

Aber blicken wir mal zurück: War das nicht ein absoluter Bilderbuchsommer? Tolles Wetter und konstant hohe Temperaturen über Monate – so sollte es immer sein. Und dann erst dieser prächtige Herbst! Was habe ich die Zeit genossen und viele schöne Bilder im bunten Herbstwald mit meinen Liebsten gemacht! Noch immer hat es hier tagsüber mindestens 15 Grad und die Sonne lacht fast durchgängig. Verrückt. Aber schön… 😉

Many of you probably haven't really registered it yet: Today is Friday the 13th! I cannot confirm this, because today I took first place in a photo competition and won a Free flight with Air Seychelles won! 😀 Das "Seychelles Tourism Board" hatte bei Facebook dazu aufgerufen, Fotos zum Thema "Romantische Seychellen" einzureichen. Da ich hierzu ja reichlich passendes Bildmaterial besitze, habe ich zwei Fotos eingereicht und mit beiden auch jeweils einen Wochenwettbewerb gewonnen. Alle Wochensieger zogen dann in das große Finale ein, welches gestern um 11 Uhr begann und exakt 24 Stunden später endete. Sieger wurde, wessen Foto die meisten "Gefällt mir"-Angaben bekam. Und da das Glück ja bekanntlich mit die Dummen ist, konnte es nur einen Sieger geben… 😉

So I won't have to worry about the cost of airfare on one of my next trips to Seychelles, and with four trips to Seychelles in the next 12 months, my free flight will not have to expire!

here you can see the winning photo. even though i still like the seychelles under blue skies the best, this photo, which was taken at La Digue at the end of June 2015, is still one of my absolute favourites. the atmosphere that evening at the Anse Source d'Argent was really magical.

i wish you all a nice autumn now! we'll read each other again at the latest when i publish my review of the year, which i traditionally publish mostly between christmas and new year. enjoy life!