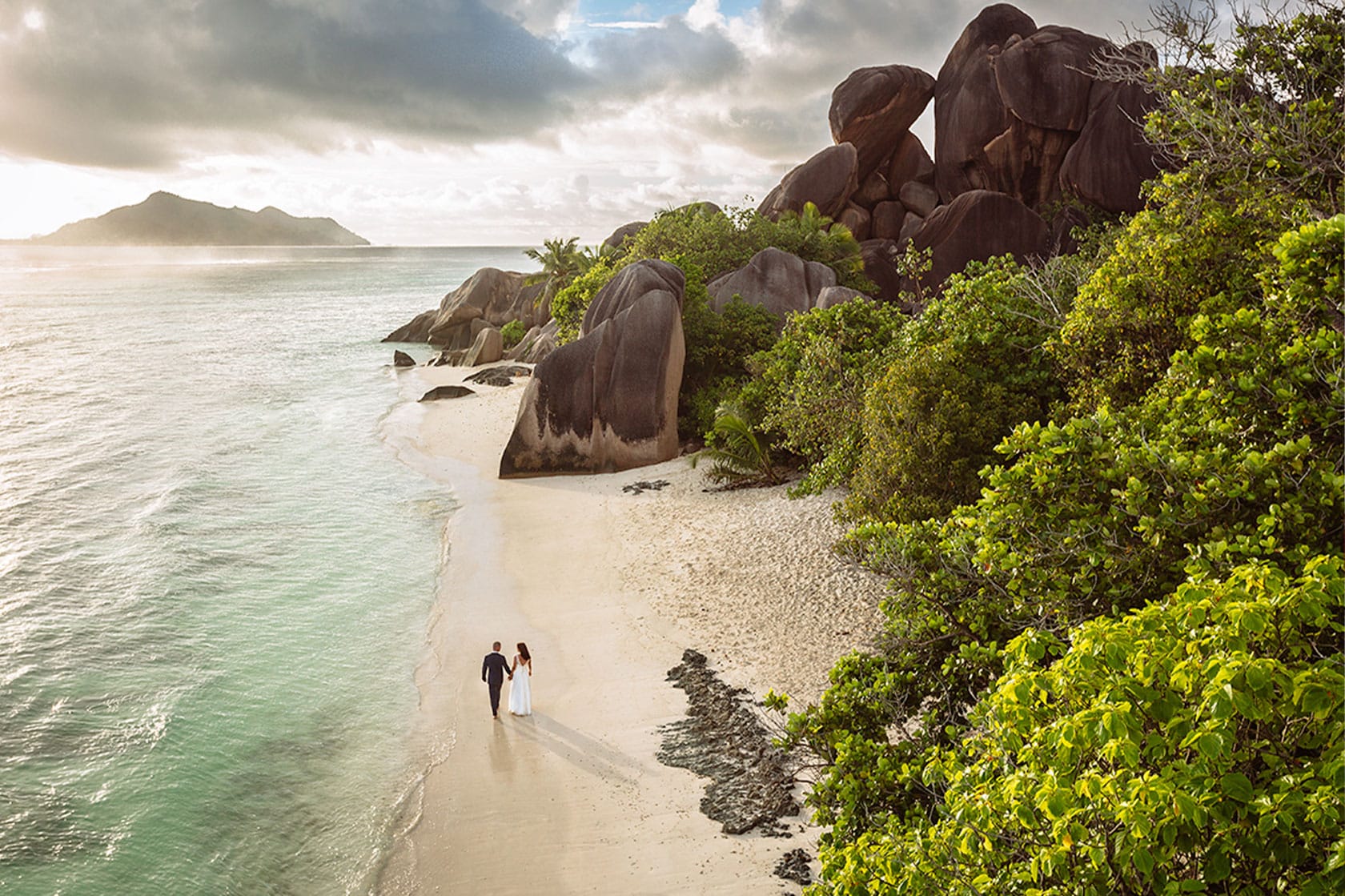 Hello, everybody,

For quite a long time it has been quiet here in the blog - but today I finally feel like blogging again, because today is the first day since a felt eternity on which it rains again and the long overdue autumn offers a first foretaste of what is probably still to come.

but let's take a look back: wasn't that an absolute picture book summer? great weather and constantly high temperatures for months - that's how it should always be. and then this wonderful autumn! what a time i enjoyed and took many beautiful pictures in the colourful autumn forest with my loved ones! it's still at least 15 degrees Celsius during the day and the sun is laughing almost all the time. crazy. but beautiful... 😉

Many of you probably haven't really registered it yet: Today is Friday the 13th! I cannot confirm this, because today I took first place in a photo competition and won a Free flight with Air Seychelles won! 😀 The "Seychelles Tourism Board" had called on Facebook to submit photos on the theme of "Romantic Seychelles". As I have plenty of pictures to go with this, I submitted two photos and won a weekly competition with each of them. All weekly winners then entered the grand final, which began yesterday at 11 a.m. and ended exactly 24 hours later. The winner was whose photo received the most "I like" entries. And as luck is always with the stupid, there could only be one winner... 😉

So I won't have to worry about the cost of airfare on one of my next trips to Seychelles, and with four trips to Seychelles in the next 12 months, my free flight will not have to expire!

here you can see the winning photo. even though i still like the seychelles under blue skies the best, this photo, which was taken at La Digue at the end of June 2015, is still one of my absolute favourites. the atmosphere that evening at the Anse Source d'Argent was really magical.

i wish you all a nice autumn now! we'll read each other again at the latest when i publish my review of the year, which i traditionally publish mostly between christmas and new year. enjoy life!