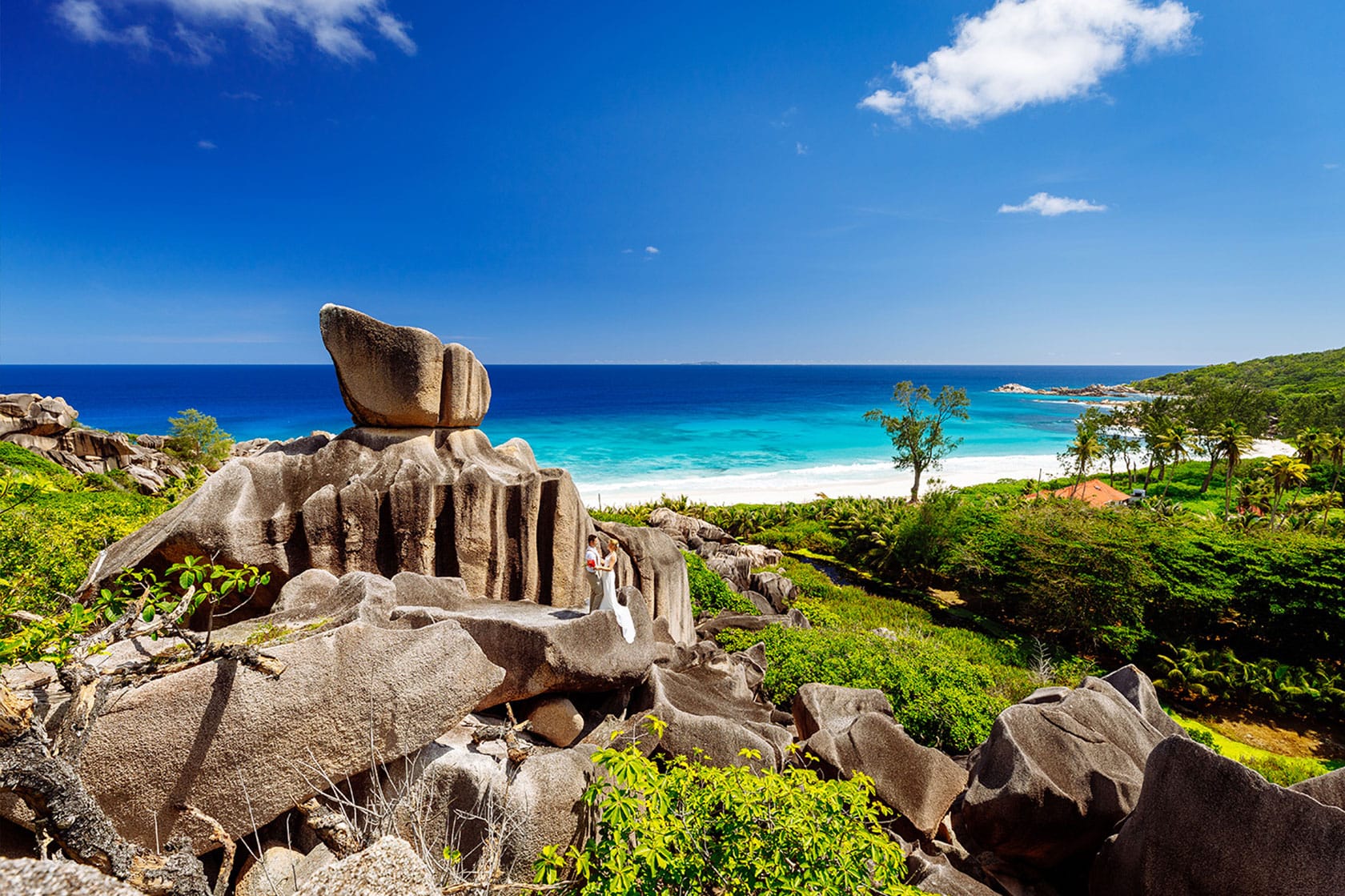 Hand on heart: Did you discover the bridal couple on the photo immediately or only at second glance?
This motive is something like my "figurehead", a lot of "my" couples show me this photo, which they have downloaded from my site before, on the day of their wedding and tell me that they want to have this motive.
"is it possible to get up there in a wedding dress?" i have been asked more often now. the answer: no, absolutely not! there are some photo spots in my portfolio that you can't get to in full wedding gear. they have to be hiked and partly climbed. but for this i will write a separate blog entry in the next days.
Anyway, many couples I accompany on La Digue want to be photographed by me at this incredibly cool photo location. The way up there is a bit sporty, though! Some couples have already cursed briefly on the way up - but the great pictures that are taken up there at the finish are simply "out of this world" and compensate for the exertions.
Meanwhile I have been up there in all months and at almost all times of the day and night - even at sunrise! - and now I know to the minute when the sun is perfectly positioned to bathe the location in this sensational light without shading too many parts. I am already looking forward to the next ascent up to "Fotomann Rock"!