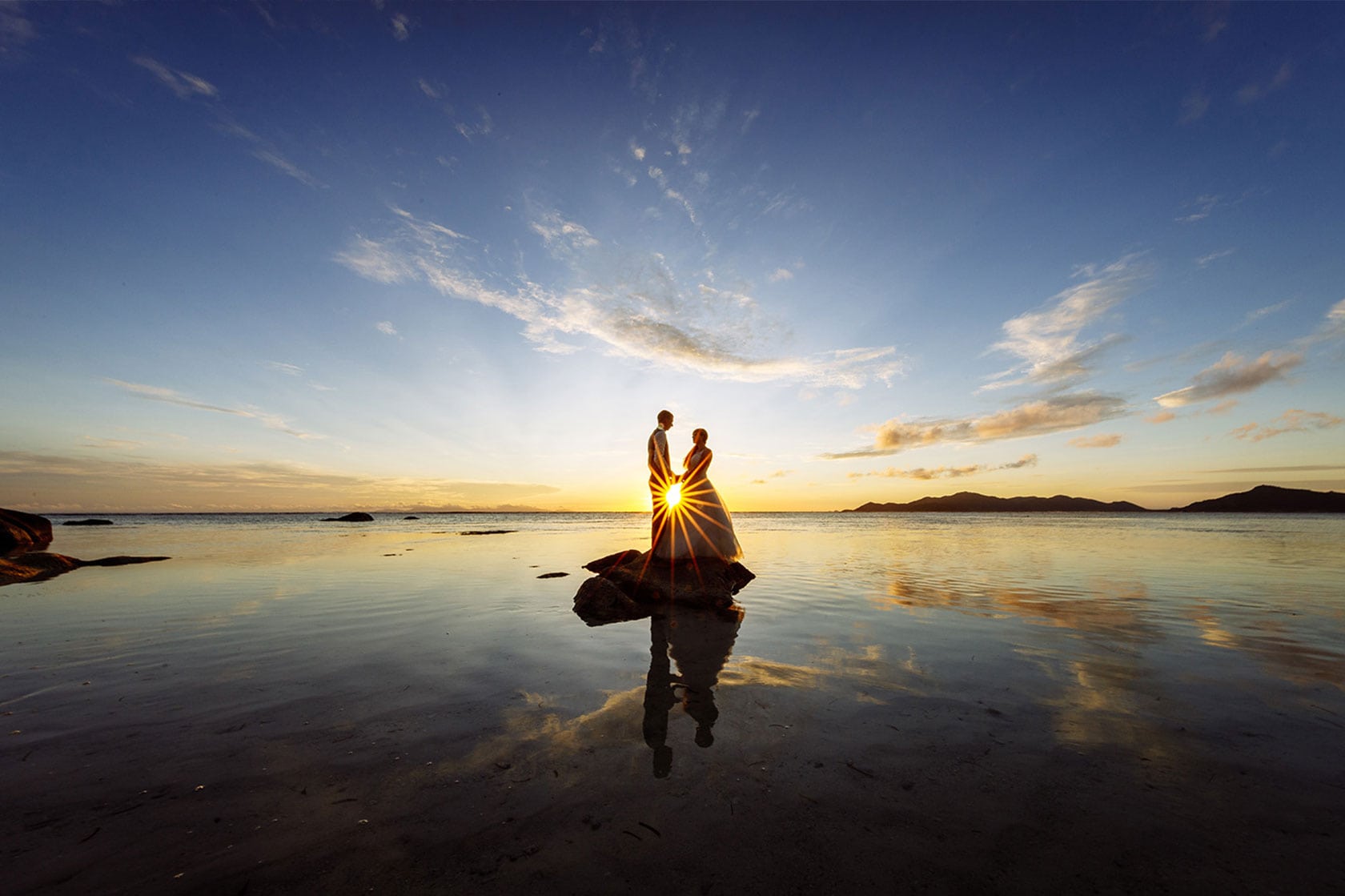 "Hello, Mr. Dickmann,

we have fallen in love with your wedding pictures of the seychelles and would like to get married there as well at the end of 2016 or in 2017. since we are quite flexible in terms of time, we would like to know if you have already scheduled further trips to the seychelles? "

i received this (here slightly shortened) request yesterday from a nice couple. of course, there are always firmly planned trips to the seychelles! the next trips that are fixed, i will of course gladly tell you here:

In July 2016 I will first go to Mauritius - but there I have already planned all days with photo sessions. Seychelles it will then be from 14.10.2016 to 04.11.2016. However, most of the days are already planned, too. As things stand today, only 01.11.2016 is free.

Between the 29.11. and the 12.12.2016 there will be some free days on which we can take pictures together on the Seychelles.

As things stand at the moment, I will be going to the Seychelles again in 2017 at the end of February. I will then be on site until 24 March 2017. The following dates are already fully booked: 06 to 08 March, 10 and 11 March, 13 to 18 March 2017.

In July 2017 the next weddings on the Seychelles are on the schedule, and I am already booked for the whole day from 01. to 04. July as well as on 07. and 08. July 2017.

August, September und auch die erste Oktoberhälfte 2017 sind bereits mit Hochzeiten hier in Deutschland weitestgehend dicht. Ab dem 22.10.2017 könnte ich dann wieder für Euch auf die Seychellen reisen und habe dann – zumindest nach heutigem Stand –  bis mindestens Ende November 2017 Zeit, um mit Euch die Inseln unsicher zu machen! 😀

And then there is already a three-day photo escort on La Digue on April 18, 19 and 20, 2018. Yes, read correctly: 2018!