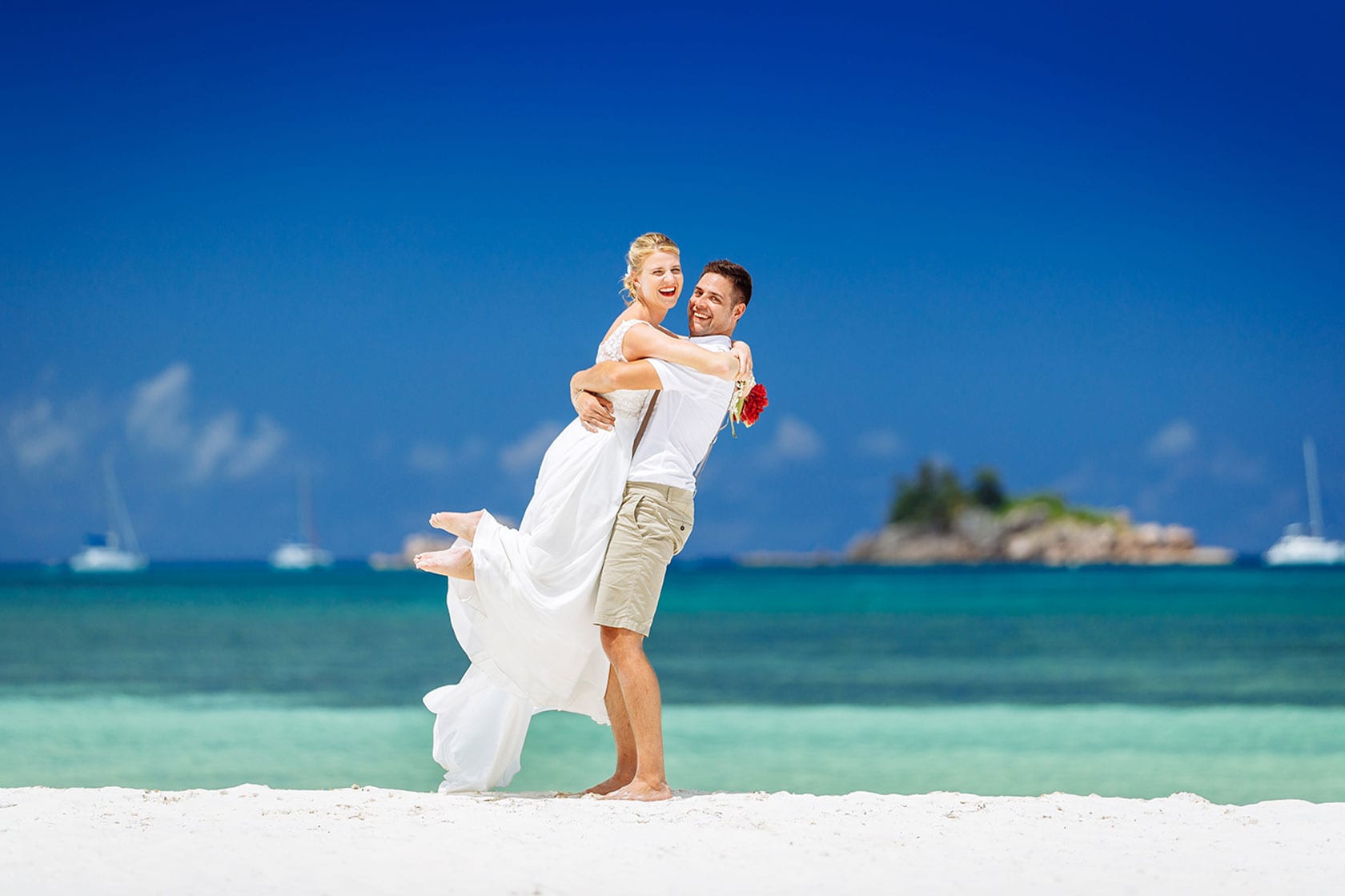 Wedding in the Seychelles
Schon lange habe ich hier nicht mehr gebloggt, da ich mich mit meinen "Bilderzeig-Aktivitäten" zumindest derzeit weitestgehend bei Facebook and Instagram "austobe". Damit das hier aber nicht einschläft, möchte ich Euch heute ein Foto meiner erst kürzlich beendeten 28. Seychellenreise zeigen:
Verena and Benjamin from Bamberg got married on La Digue in November 2018 and booked me for two days of photography. We spent the wedding day together until sunset on La Digue and photographed at almost every photo spot my favourite island has to offer.
On the second photo day we took the first ferry early in the morning at 07:30 o'clock over to the neighbouring island Praslin, wo wir dann Fotos an den "Top Spots" von Praslin machten. Dieses Foto, das ich Euch nun heute zeige, entstand an der traumhaft schönen Anse VolbertThe Anse Volbert has the softest sand I have ever discovered in the Seychelles, and anyone who has ever walked there barefoot knows what I mean.
If you always want to see the latest photos of the Seychelles, you should definitely follow me on Facebook and also on Instagram, because there I publish new Wedding photos of the Seychelles!