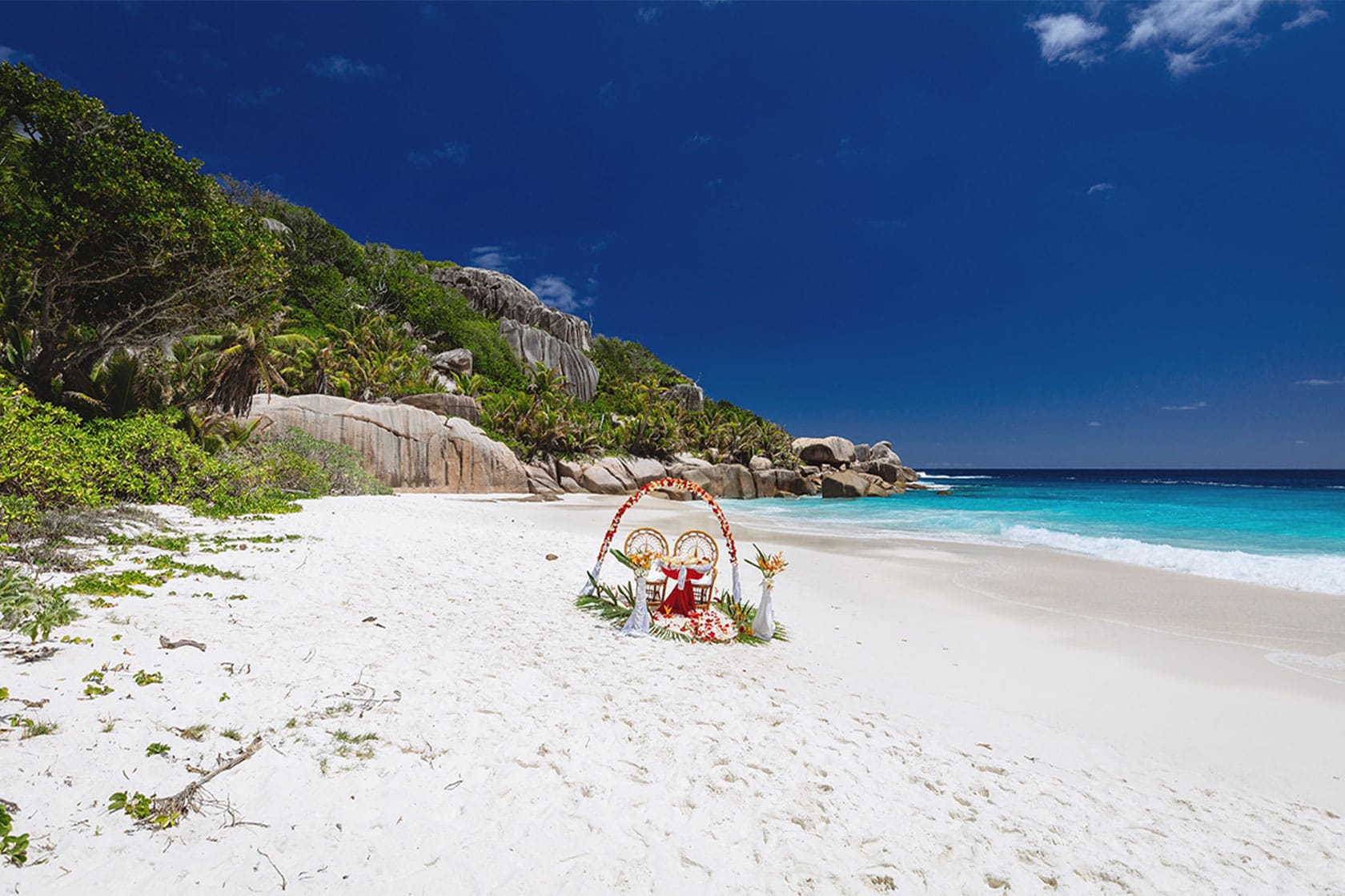 With more than 12,000 pictures in my luggage, I returned home from my 18th Seychelles trip. I had seven German-speaking wedding couples and a very pregnant local in front of the camera during this trip. Slowly but surely I "see land" again and I am getting to show you a few first pictures of my weddings in the Seychelles.
The beginning is this photo. isn't this the perfect wedding location? of course you can always argue about decoration (this wedding was exceptionally not arranged by my wedding organizer) - but certainly not about the location. can you think of a nicer place for a Wedding in the Seychelles than this beach?
Nachdem ich den Strand zum allerersten Mal gesehen hatte, wusste ich, dass ich dort mal eine Hochzeit fotografieren möchte. "Nicht möglich" sagte man mir. Aber siehe da: Wenn man die richtigen Leute kennt, dann ist es eben doch möglich! Allerdings ist diese Exklusivität auch nehzu unfassbar teuer… 🙁
The next wedding there is already on my calendar and I am really looking forward to putting my bare feet into the warm sand again soon!