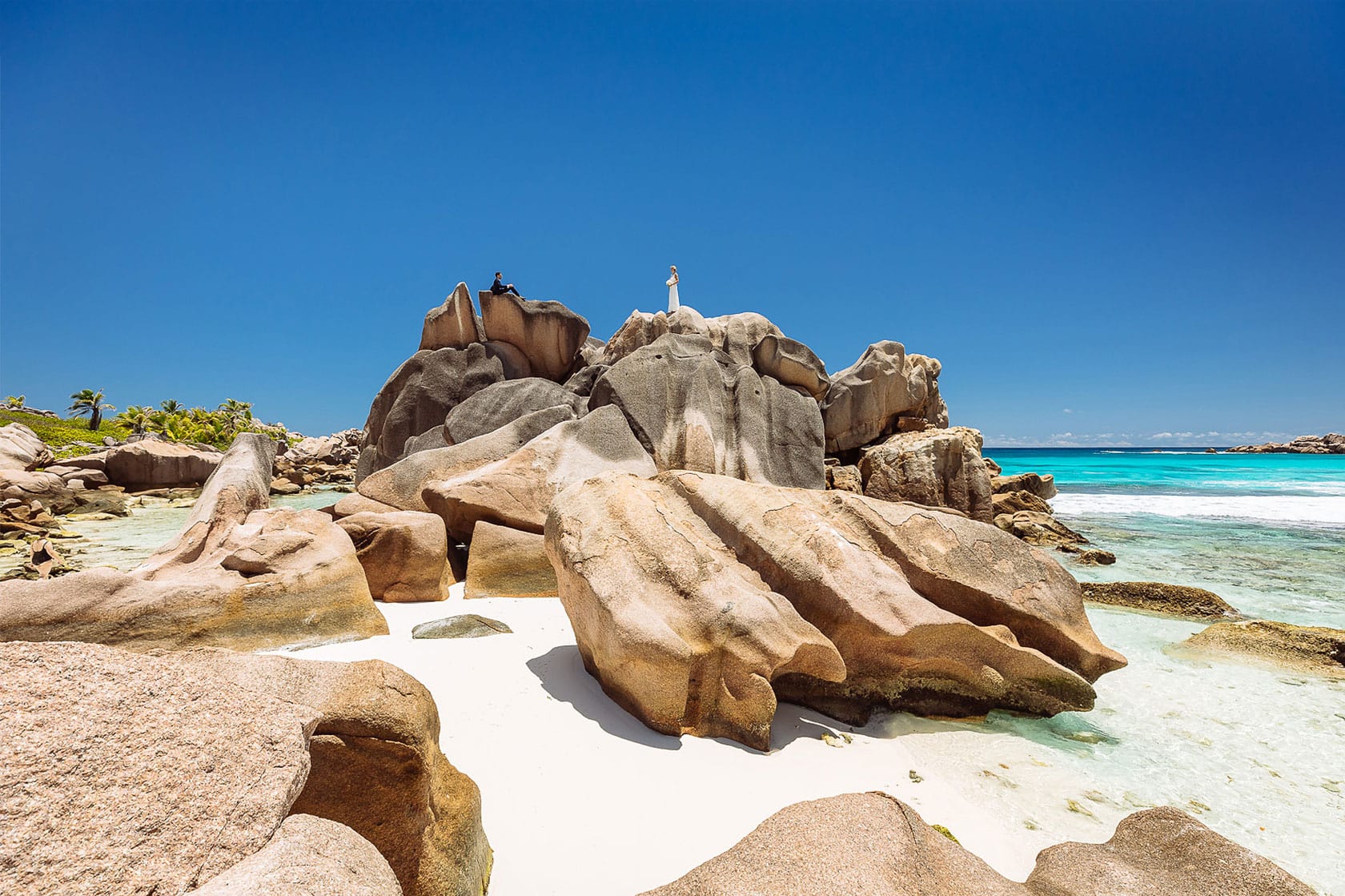 Already in November 2017 Filipina and Bobi from Stuttgart got married on La Digue, my favourite island of the Seychelles.
The Wedding at La Digue was once again perfect. my favourite wedding organiser (for me the best wedding organiser in the Seychelles!) had, as always, fulfilled all the bridal couple's wishes perfectly. the weather also played along perfectly and everyone shone with the sun. I love Seychelles weddings! 😀
As usual, the first day of photography was a little exhausting. If you want to know my kind of Wedding photography in the Seychelles knows, knows that it can go over rough and smooth and that a little sweat can flow. but the diligence is rewarded by pictures that are far from the norm. like this wedding photo of the Anse CocosOr do you have many acquaintances who have a wedding photo in their living room where they are standing or sitting on a huge granite rock washed by the turquoise sea? 🙂
A Wedding in the Seychelles offers endless possibilities for great wedding pictures. take this unique opportunity to leave your comfort zone and be rewarded with wedding pictures like no one else has!
If you want to be always up to date, you should follow me on Facebook and also on Instagram: