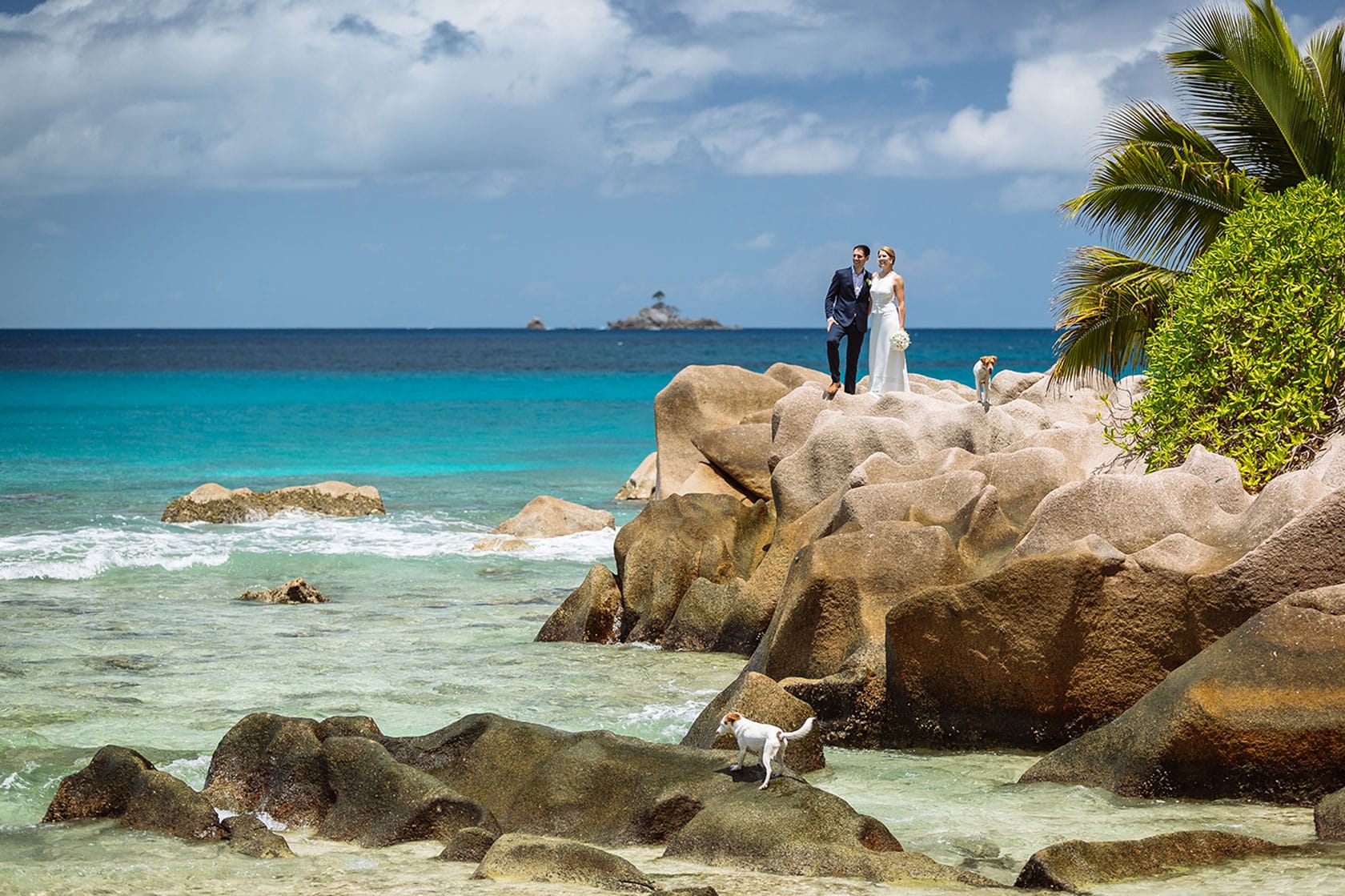 You already know Filipina and Bobi from Stuttgart, if you follow my blog. Wedding in the Seychelles already took place in November 2017 on La Digue, my favourite island of the Seychelles.
the first photo day took us to the Anse Cocos, the Petite Anse and the Anse Source d'Argent, among others. on the second photo day we took it a bit easier and started our photo tour after breakfast. this picture is the first one taken on the second photo day on La Digue. the cute dogs were of course the welcome icing on the cake for our perfect wedding picture! 😀
If you want to be always up to date, you should follow me on Facebook and also on Instagram, because there I publish new Wedding photos of the Seychelles!