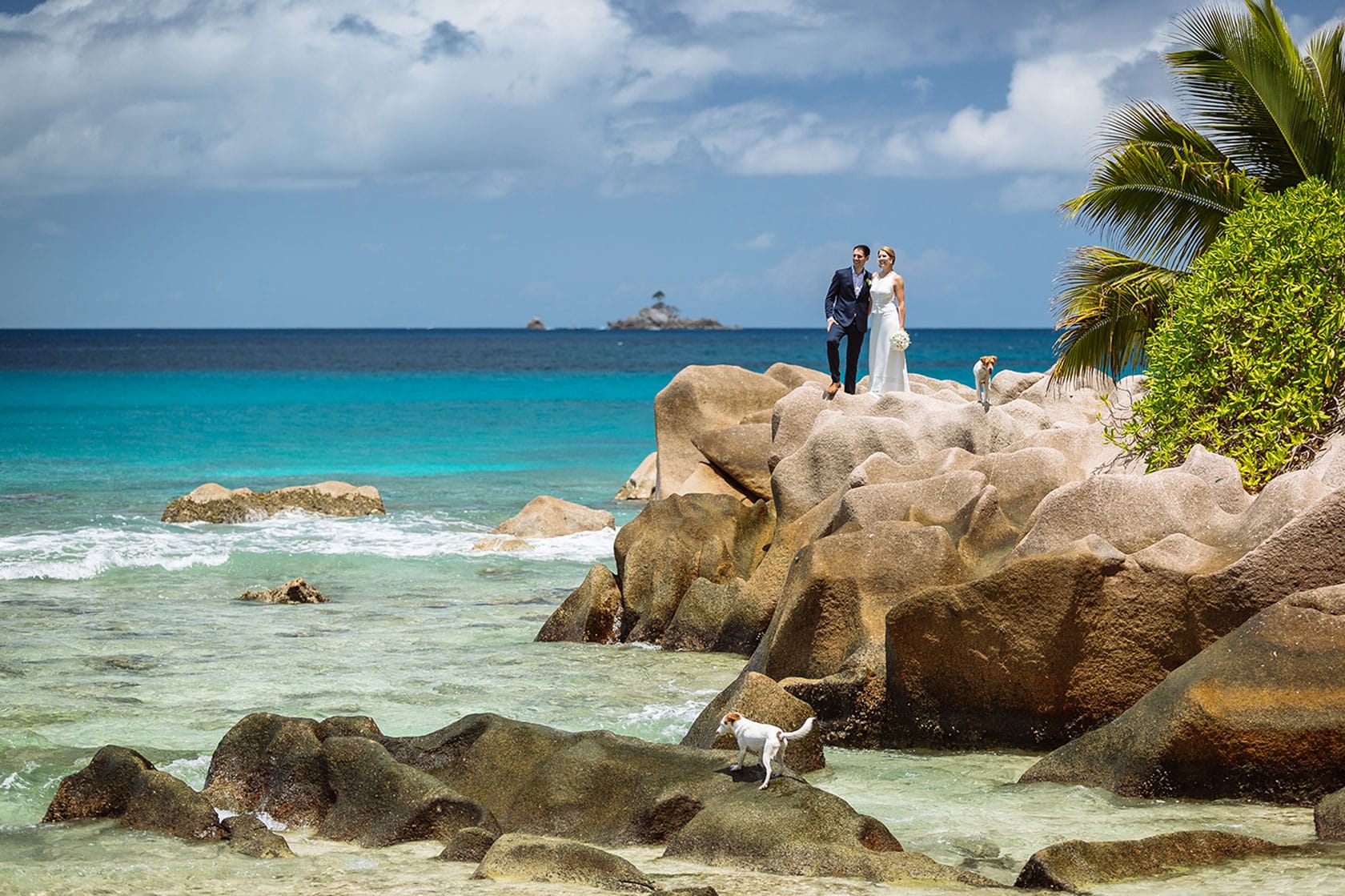 You already know Filipina and Bobi from Stuttgart, if you follow my blog. Wedding in the Seychelles already took place in November 2017 on La Digue, my favourite island of the Seychelles.
Der erste Fototag führte uns unter anderem an die Anse Cocos, an die Petite Anse und an die Anse Source d´Argent. Am zweiten Fototag ließen wir es etwas ruhiger angehen und begannen ganz gemütlich nach dem Frühstück mit unserer Fototour. Dieses Bild ist das erste, das am zweiten Fototag auf La Digue entstand. Die süßen Hunde waren natürlich herzlich willkommenes i-Tüpfelchen für unser perfektes Hochzeitsbild! 😀
If you want to be always up to date, you should follow me on Facebook and also on Instagram, because there I publish new Wedding photos of the Seychelles!