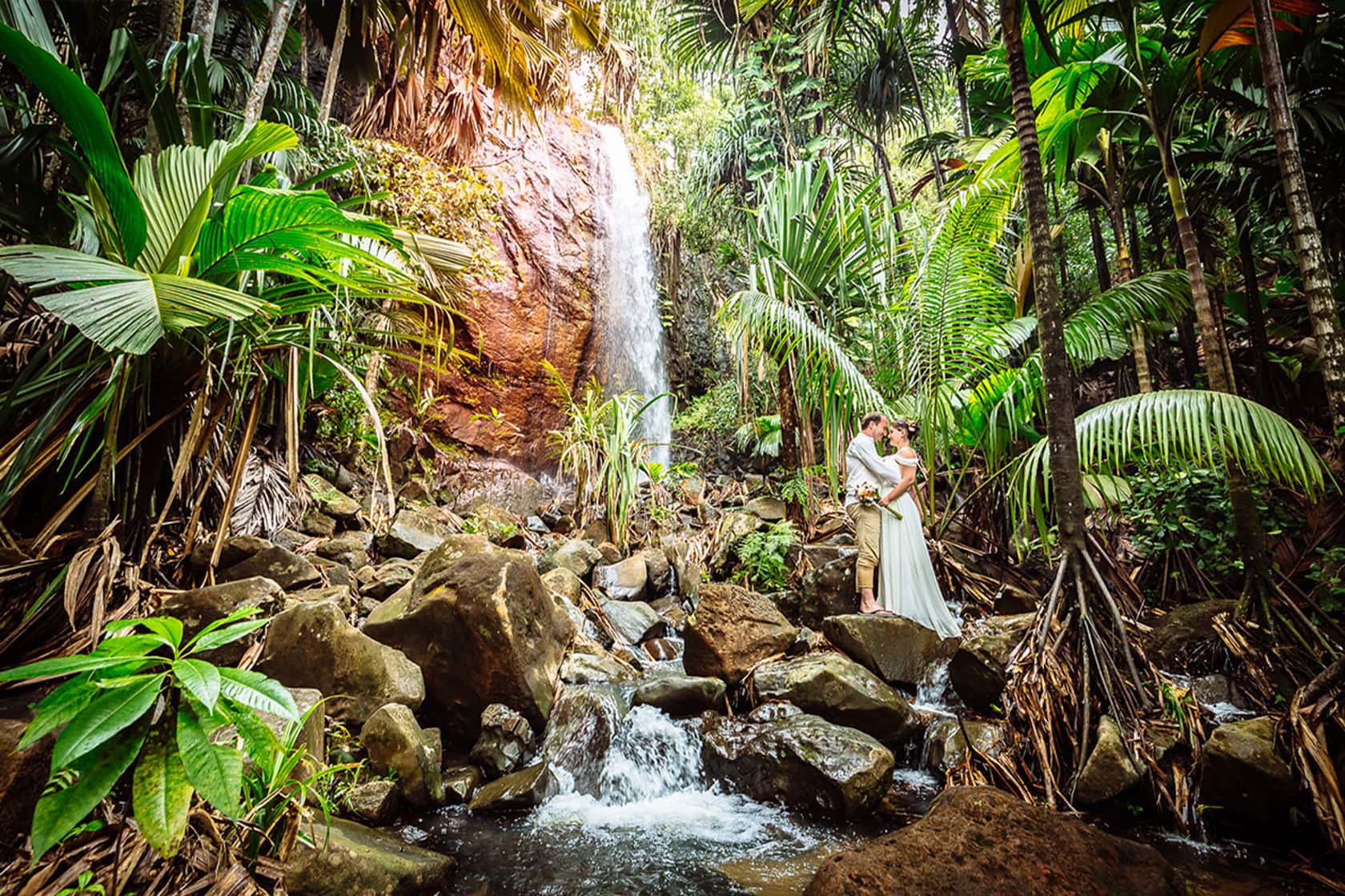 Angelika und Harald haben am 17. Februar auf der wunderschönen Insel Praslin geheiratet und lange vorher bei mir angefragt, ob ich die Hochzeitsfotos machen könne. Ja, konnte ich! Also ging es am 14. Februar zusammen mit meiner Frau und den Kindern über Dubai auf die Seychellen, wo die Familie urlaubte und der Papa arbeitete…  😉

Nach der wunderschönen Trauung am Hotel "Coco de Mer" fuhren wir dann mit dem Taxi, welches die beiden für den gesamten Tag angemietet hatten, nach und nach zu den schönsten Fotospots der Insel. Angelika und Harald waren zum ersten Mal auf den Seychellen und vertrauten völlig auf meine Ortskenntnisse, welche ich mir in den mittlerweile 17 Reisen auf die Seychellen angeeignet habe. Und dank unseres flotten Taxifahrers konnte ein Fotohighlight das nächste jagen! 😀

Since the waterfall in the Vallée de Mai had plenty of water, I was able to inspire Angelika and Harald in no time to descend to the waterfall with me in full wedding gear. I still think daily about those wonderful minutes we spent there. I almost forgot to take pictures because of the enthusiasm! Fortunately I didn't forget to take them, as the current photo of the week shows.