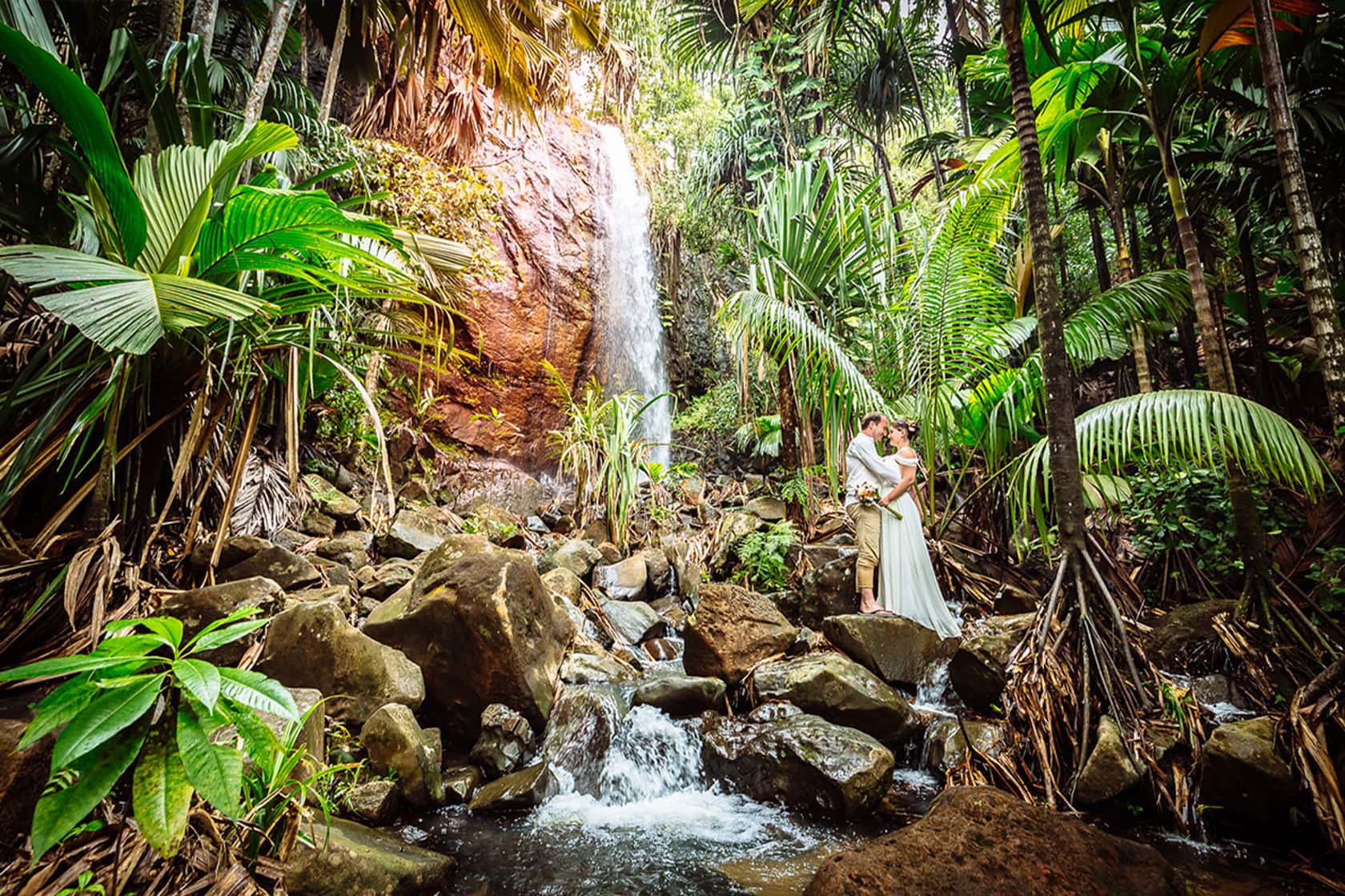 Angelika and Harald got married on February 17th on the beautiful island of Praslin and asked me long before if I could take the wedding photos. Yes, I could! So on February 14th, together with my wife and children, we went via Dubai to the Seychelles, where the family was on holiday and dad was working... 😉

After the beautiful wedding ceremony at the hotel "Coco de Mer" we took the taxi, which they had rented for the whole day, to the most beautiful photo spots of the island one by one. Angelika and Harald were on the Seychelles for the first time and trusted completely in my local knowledge, which I have acquired in the meanwhile 17 trips to the Seychelles. And thanks to our smart taxi driver one photo highlight could chase the next one! 😀

Since the waterfall in the Vallée de Mai had plenty of water, I was able to inspire Angelika and Harald in no time to descend to the waterfall with me in full wedding gear. I still think daily about those wonderful minutes we spent there. I almost forgot to take pictures because of the enthusiasm! Fortunately I didn't forget to take them, as the current photo of the week shows.