Unique by a thousand miles!
"Unique by a thousand miles" - this slogan sums it up perfectly: The fact that the 115 islands of the Seychelles are located more than a thousand miles from the nearest mainland in the middle of the Indian Ocean has allowed a unique natural and biodiversity to develop, and the beaches of the Seychelles are considered the most beautiful in the world!
More information about the Seychelles: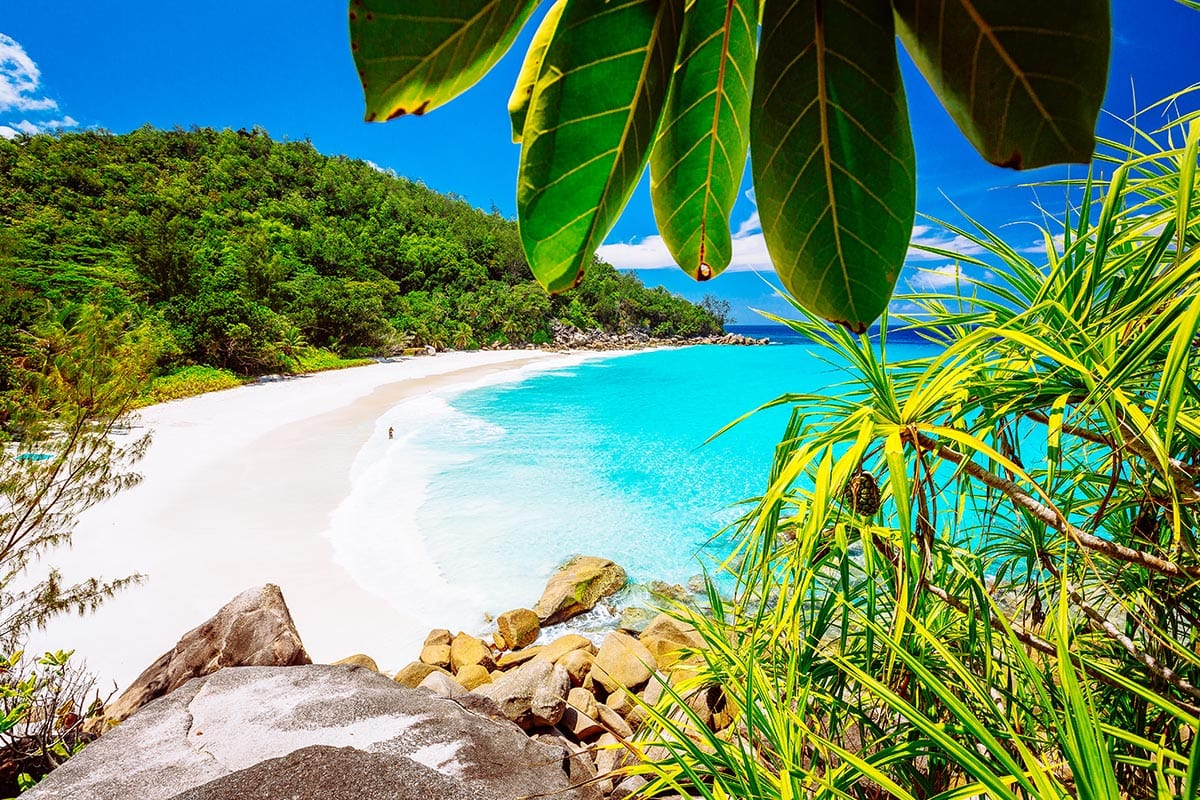 Apart from the absolutely fantastic beaches, it is above all the wonderful climate, the mentality of the locals, the fantastic Creole cuisine and the uncomplicated journey that make the Seychelles the most beautiful destination on earth for me.


On your first trip to the Seychelles you can do a so-called "island hopping", during which you can discover several of the islands, especially the three main islands Mahé, La Digue and Praslin are worth exploring extensively.
More information about creole cuisine: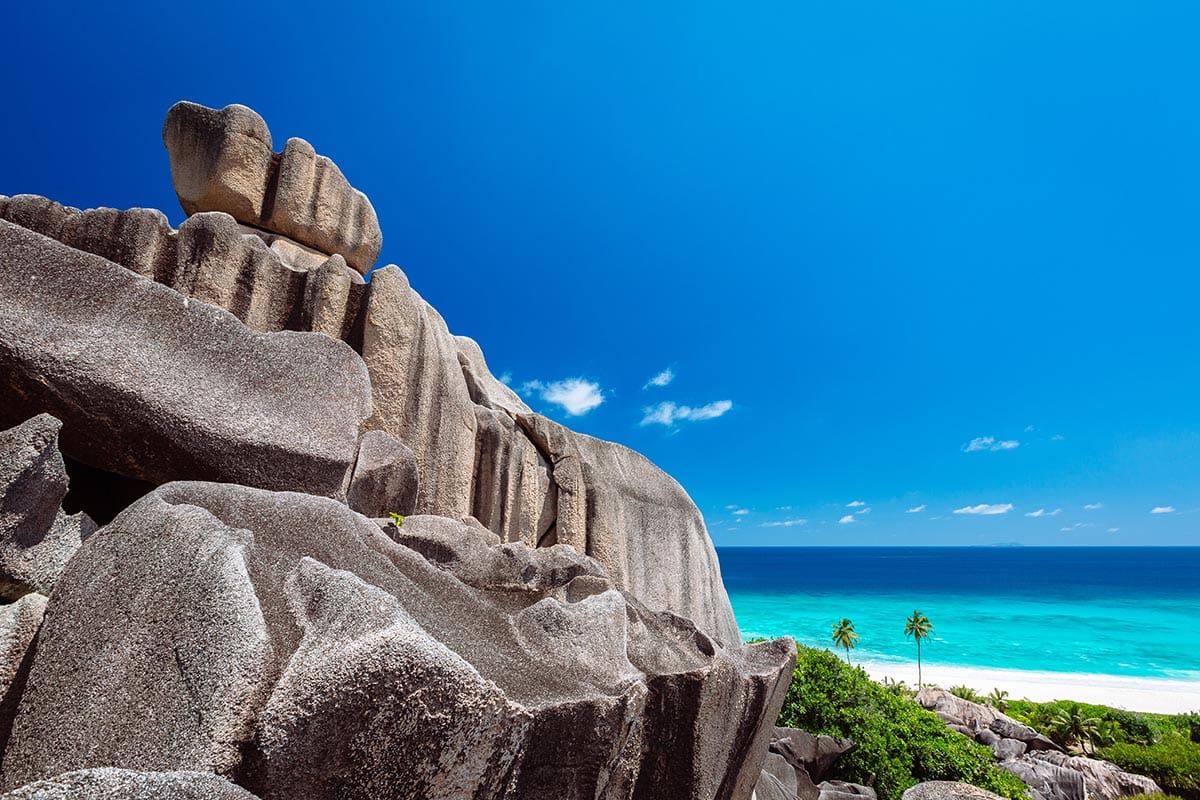 Accommodation is available in all price ranges: from a room in a privately run, very well-maintained guesthouse for a fabulous 35 euros per night up to an absolute luxury villa on a private island, where overnight accommodation costs well over 4,000 euros, but please do not be misled by the often-heard statement that the Seychelles are mercilessly expensive!
Especially on the small dream island of La Digue, which is blessed with some of the most beautiful beaches in the world, you will find plenty of accommodation in the lower and middle price range. the wedding island par excellencebecause almost every bridal couple understandably wants to marry in this unique setting.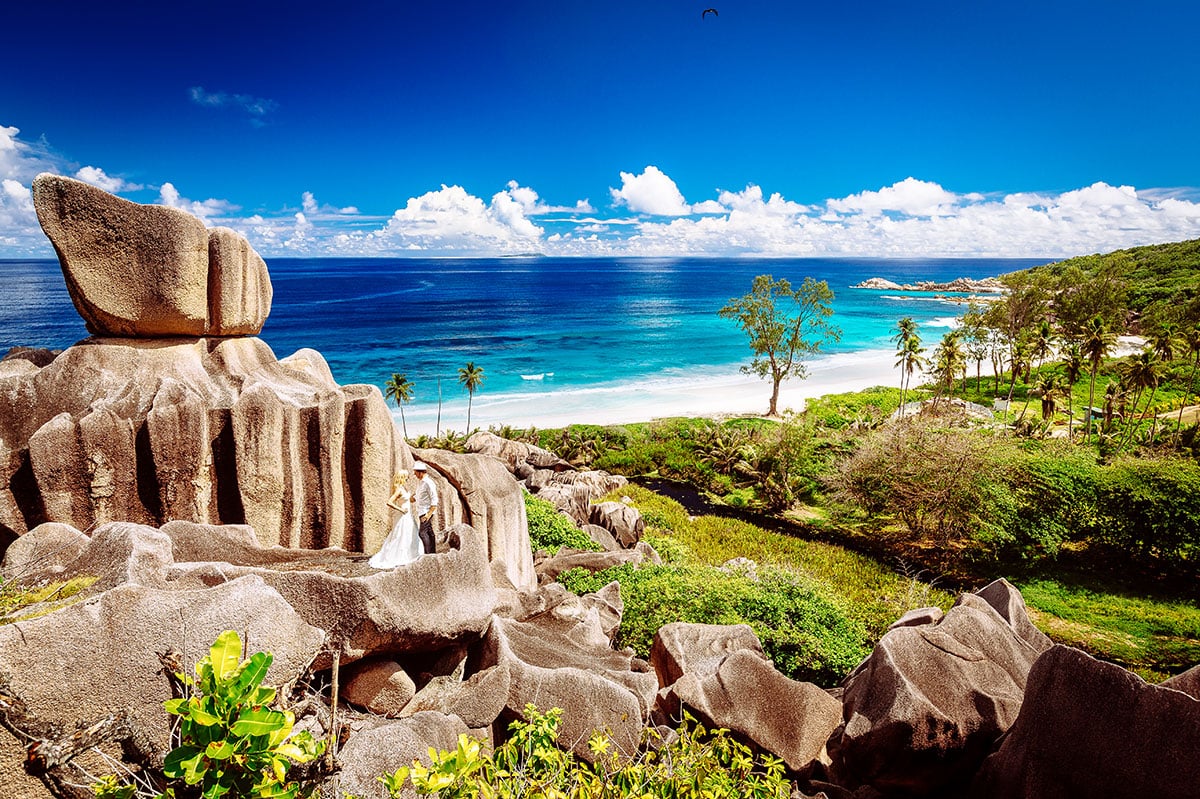 there is also a very ambitious wedding planner living on la digue - the best one i know on the seychelles! he knows like no other how to make the place of the wedding beautiful. of course he will design the place of your wedding exactly according to your wishes and ideas! i will gladly put you in touch with this wedding planner if you book me as a photographer for your wedding on the seychelles. this way you will save yourself the expensive detour via an intermediary wedding agency.
Your very personal dream trip can best be organised by a tour operator specialising in the Seychelles, such as "SeyVillas", "Sea Time Tours" or "Lavigne Tours". This way you don't have to worry about anything yourself, but leave everything in the hands of experts. It really couldn't be easier! 
More information about the tour operators: