Wedding Photographer Seychelles
So far over 150 weddings as a wedding photographer in the Seychelles
Wedding Photographer Seychelles
Weit über 150 Hochzeiten habe ich bisher als Hochzeitsfotograf auf den Seychellen begleitet – und von Jahr zu Jahr werden es mehr. Meistens bin ich als Hochzeitsfotograf auf meiner Lieblingsinsel La Digue im Einsatz, bin aber selbstverständlich auch als Hochzeitsfotograf auf Praslin, Mahé, Silhouette und allen anderen Inseln der Seychellen buchbar. Im März 2021 war ich erstmals als Hochzeitsfotograf auf Frégate Island Private im Einsatz und schwärme noch immer von meinem dreitägigen Aufenthalt dort. Was für ein Paradies! Die Natur der Insel hat mich beinahe "erschlagen". Ein Aufenthalt dort ist sehr preisintensiv, aber jeden Cent wert. Nun fehlt mir eigentlich nur noch eine Buchung als Hochzeitsfotograf auf North Island, um meine "Insel-Wunschliste" zu komplettieren… 🙂
Einen besonderen "Schub" hat natürlich im Jahr 2017 die Erstausstrahlung der WDR-Fernsehsendung "Beautiful - Dream destination Seychelles" (moderiert durch Tamina Kallert) gebracht, in welcher ich 90 Minuten lang als Hochzeitsfotograf auf den Seychellen zu sehen bin und Tamina und das Drehteam als "Inselexperte" über die Seychellen führe. Seitdem erhalte ich mehrere Anfragen pro Woche von Hochzeitspaaren aus dem deutschsprachigen Raum, die auf den Seychellen heiraten und hierbei von mir fotografisch begleitet werden möchten.
Nur ein Jahr später war ich dann auf SAT.1 im Reiseformat "Grenzenlos – die Welt entdecken" als Hochzeitsfotograf auf den Seychellen zu sehen, was natürlich ebenfalls einen weiteren Schub brachte. Und die Tatsache, dass ich der offizielle Fotograf des Tourismusministeriums der Seychellen bin und meine Fotografien von den Traumstränden weltweit auf Reisemessen und auch in vielen Broschüren und auf unzähligen Webseiten eingesetzt werden, um die Seychellen als Reiseziel zu vermarkten, tun ihr Übriges.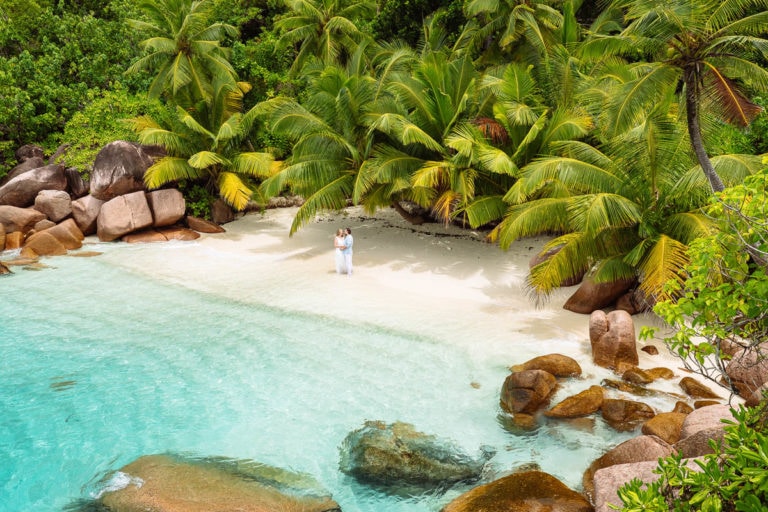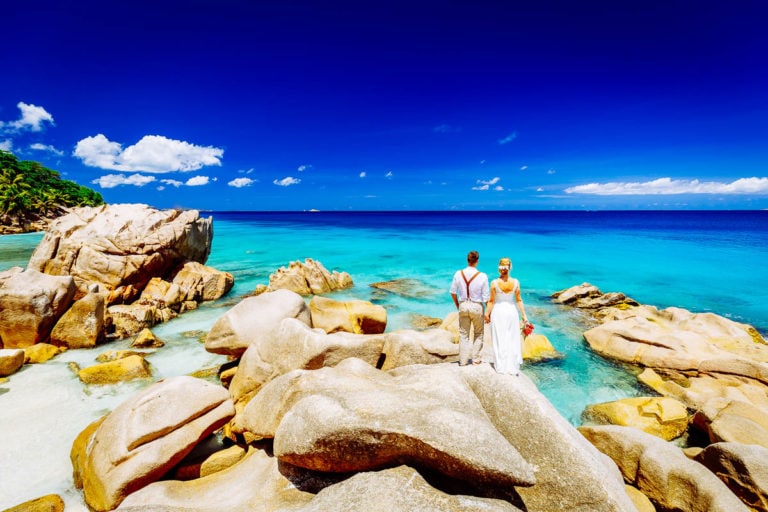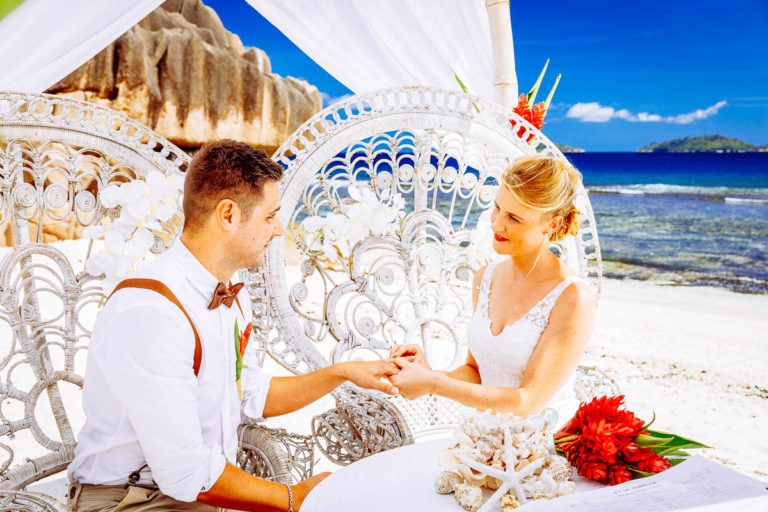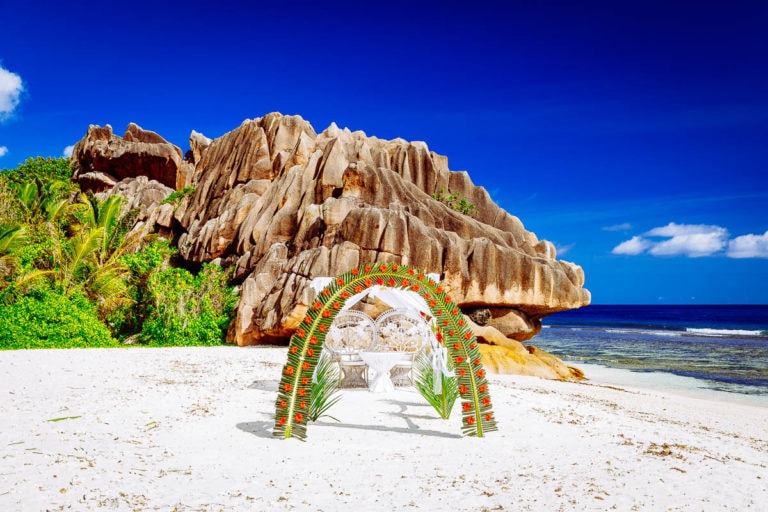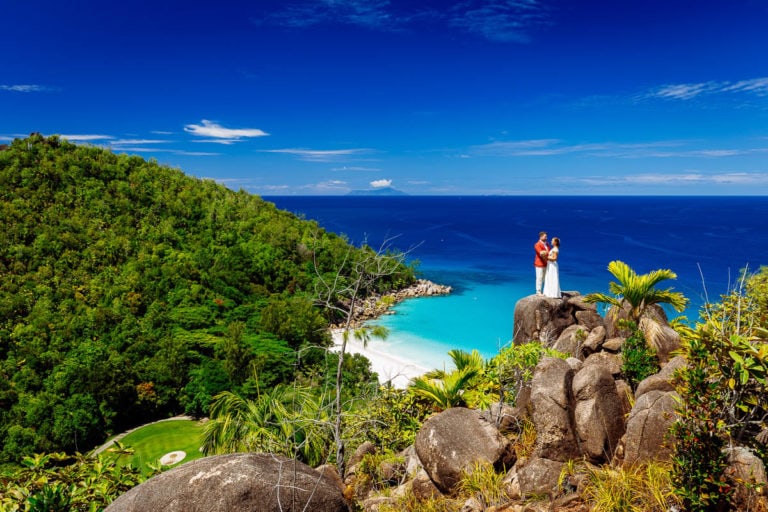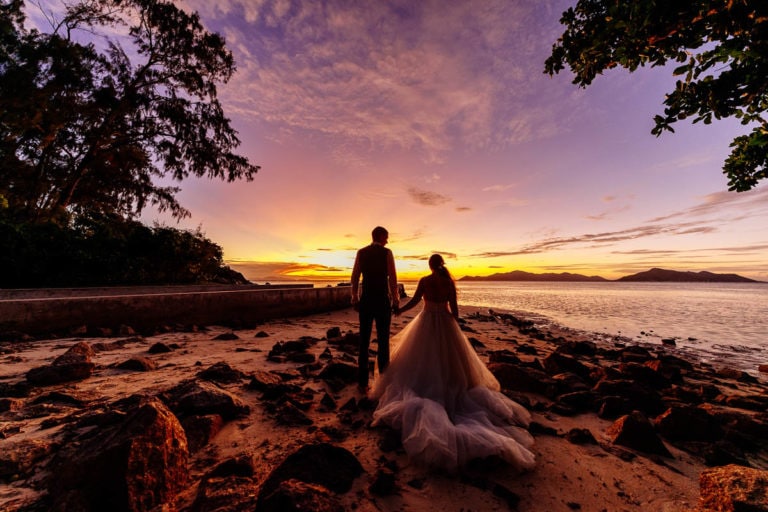 Hinzu kommt, dass ich der einzige in Deutschland lebende Hochzeitsfotograf auf den Seychellen bin, der eine offizielle Arbeitsgenehmigung ("GOP") der Seychellen besitzt. Diese Arbeitsgenehmigung ist als Nicht-Staatsbürger der Seychellen nur in Ausnahmefällen zu bekommen, aber zwingend notwendig, um Eure Hochzeit auf den Seychellen legal fotografieren zu dürfen! Da immer mehr Fotografen aus dem Ausland einreisten, um ohne gesonderte Genehmigung Hochzeiten auf den Seychellen zu fotografieren, wird nun versucht, dem Ganzen "einen Riegel vorzuschieben".
Innerhalb der letzten Wochen kam es nun wohl mehrmals vor, dass aus Deutschland und Österreich einreisende Hochzeitsfotograf*innen, welche keine entsprechende Arbeitsgenehmigung vorweisen konnten, nach der Landung auf den Seychellen unverrichteter Dinge wieder ausreisen mussten. Die betroffenen Brautpaare standen somit plötzlich ohne Fotografen da und mussten sich spontan vor Ort um einen einheimischen Fotografen bemühen, denn ich bin ja nicht permanent vor Ort (und wenn doch, so bin ich als Hochzeitsfotograf auf den Seychellen meist Monate im Voraus ausgebucht). Seitdem diese "Hiobsbotschaft" offenbar die Runde unter den Hochzeitspaaren macht, hat sich die Anzahl der Paare, welche bei mir anfragen, innerhalb der letzten Wochen nochmals spürbar erhöht.
Wedding in the Seychelles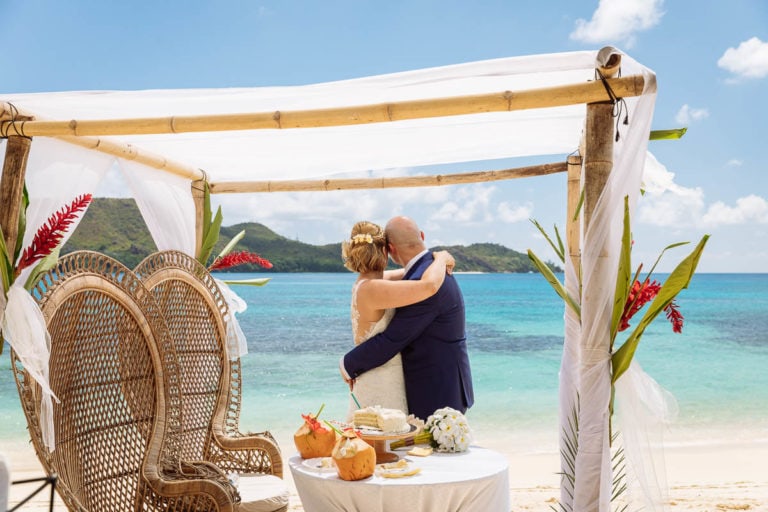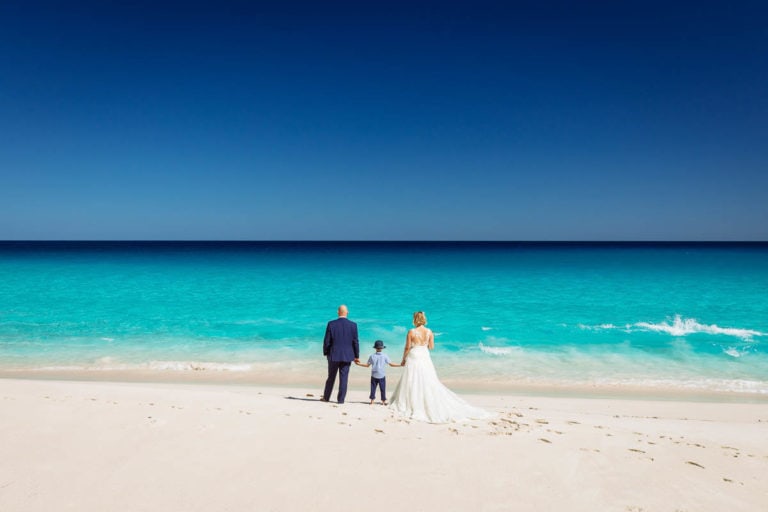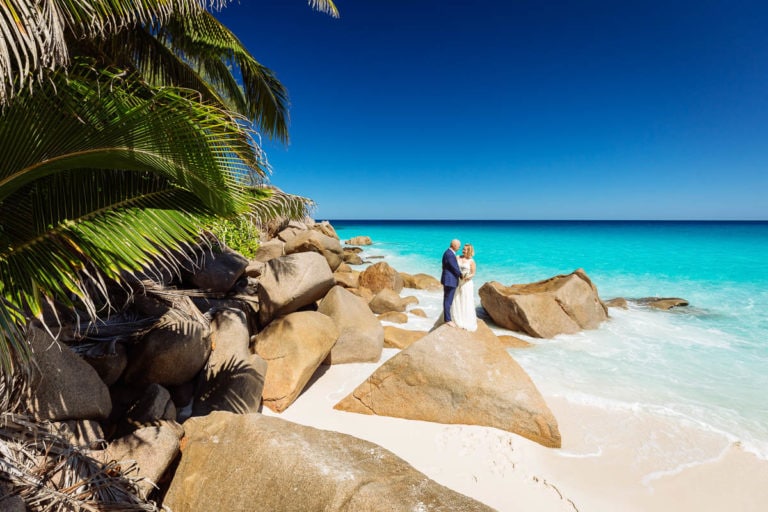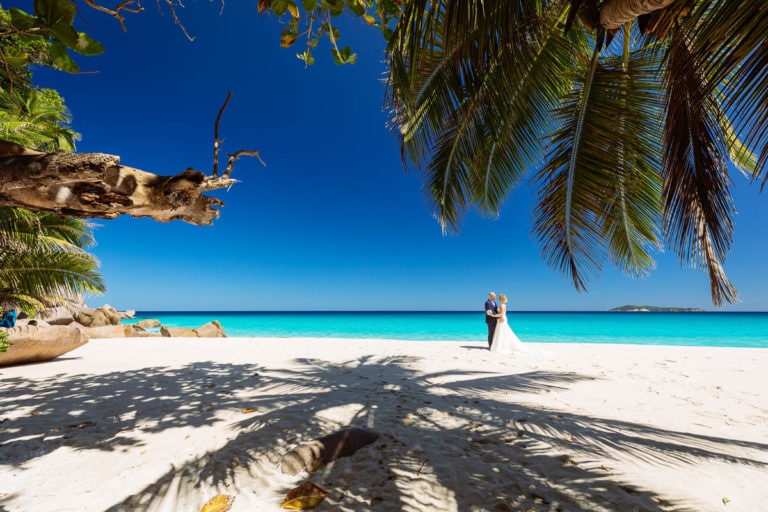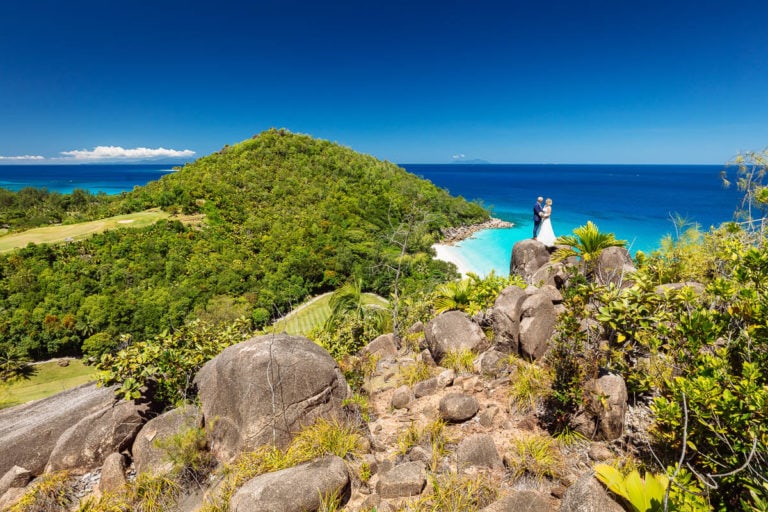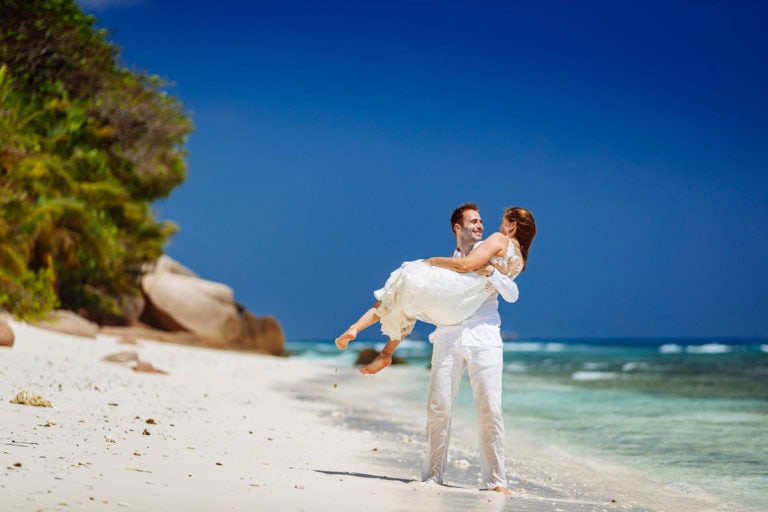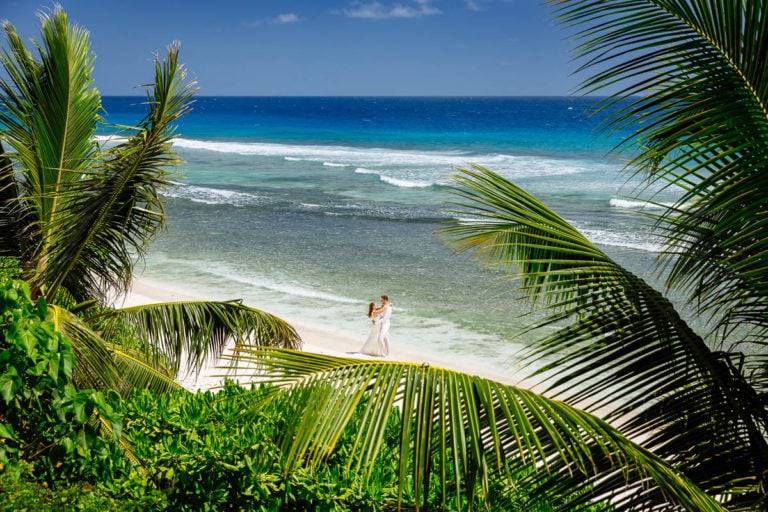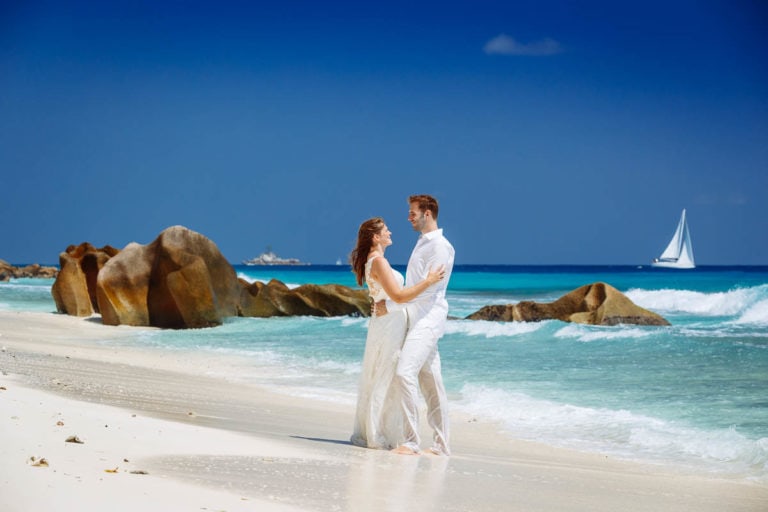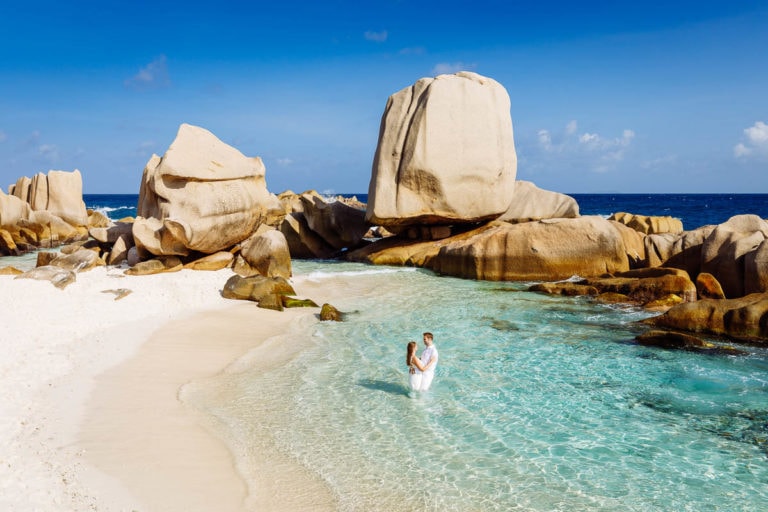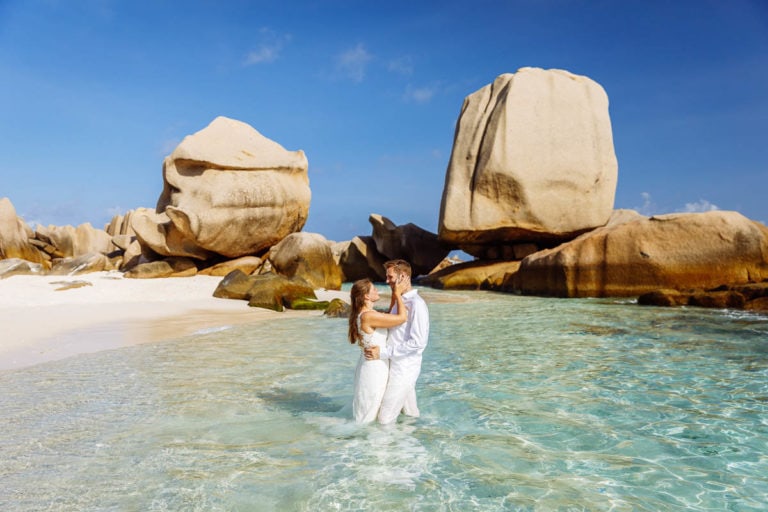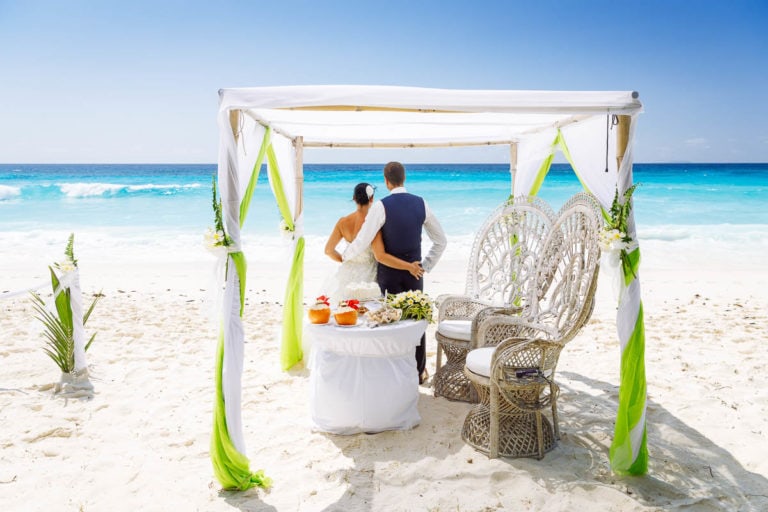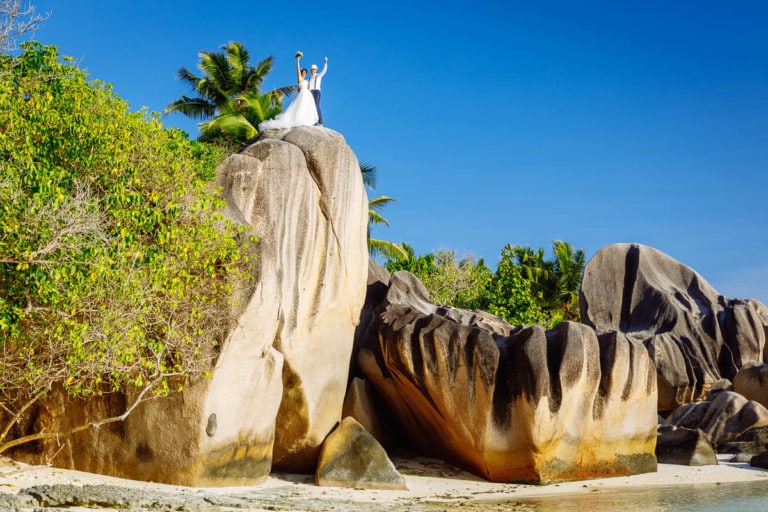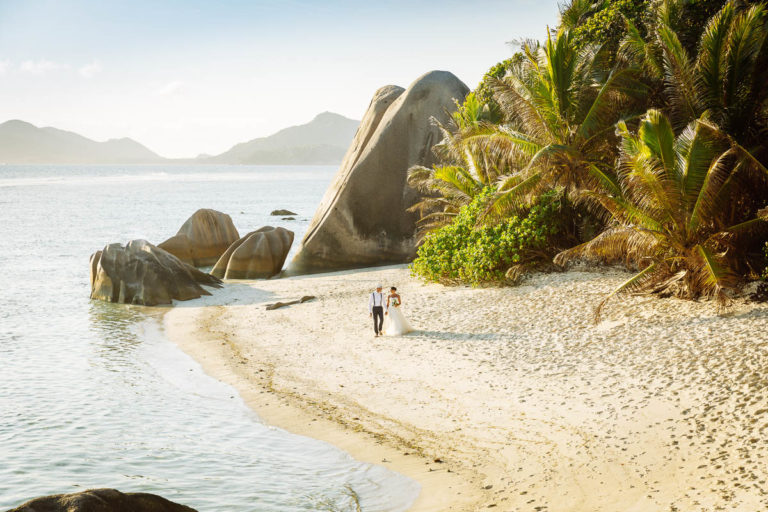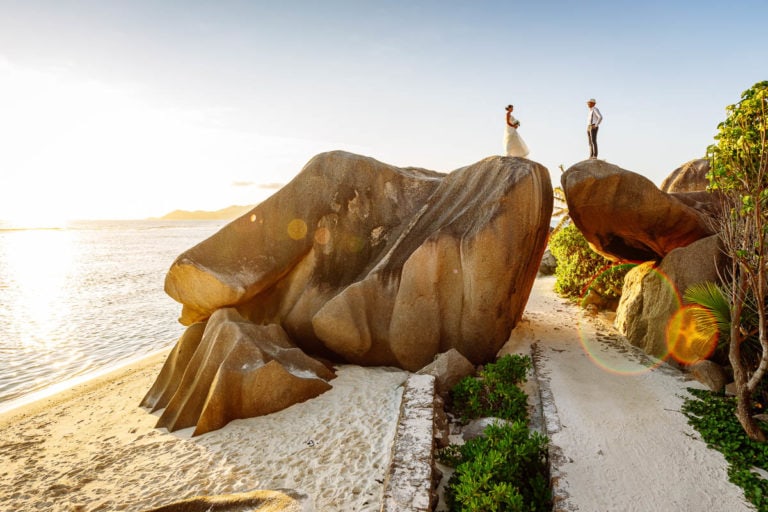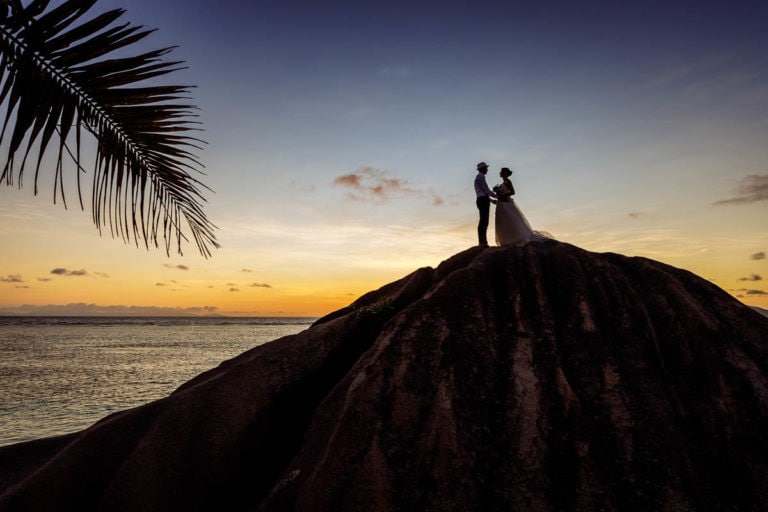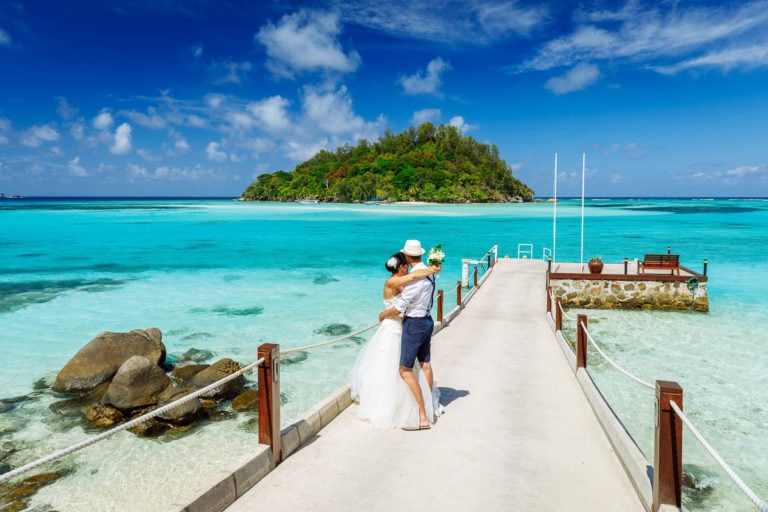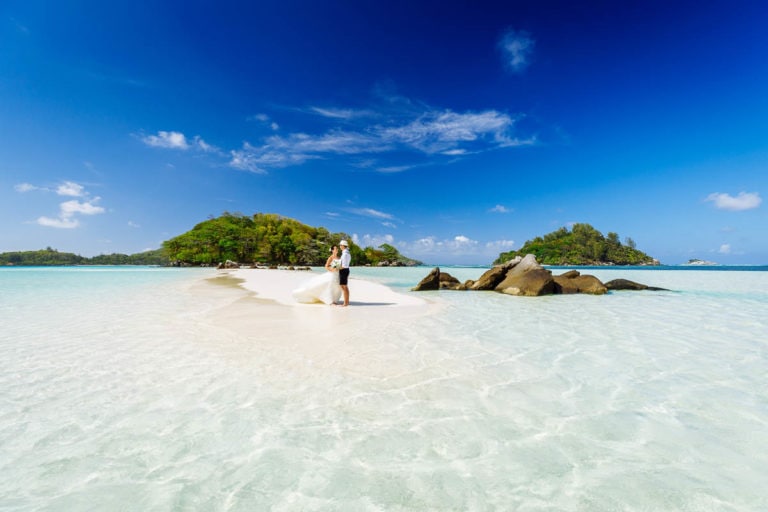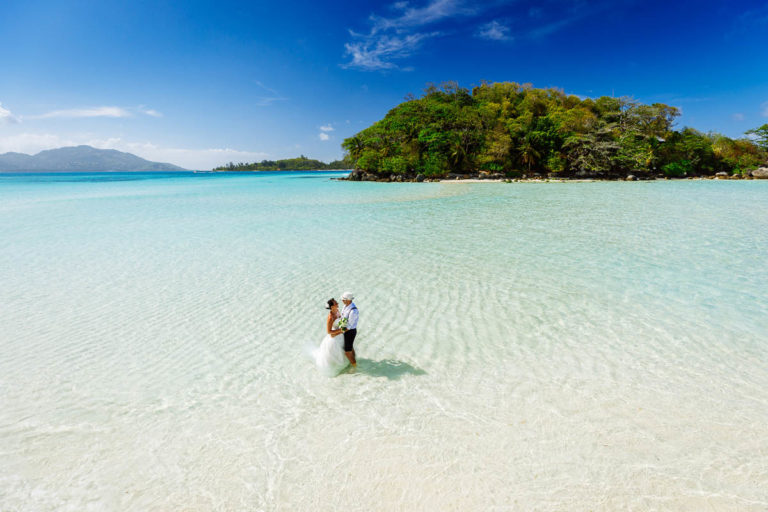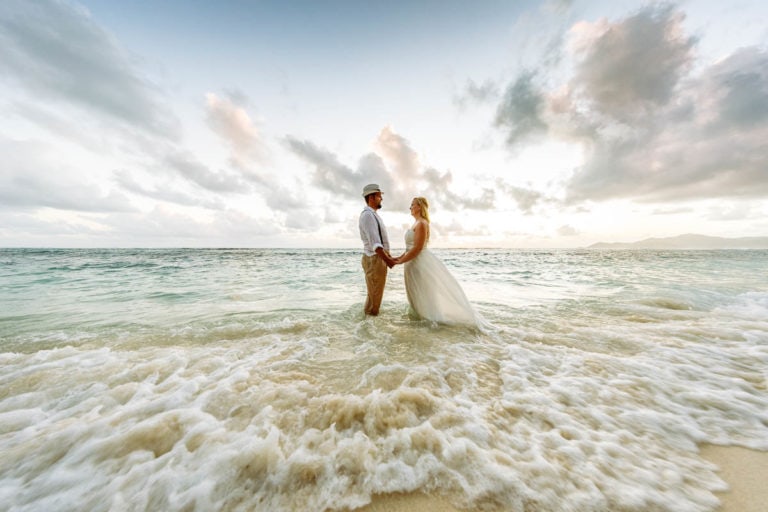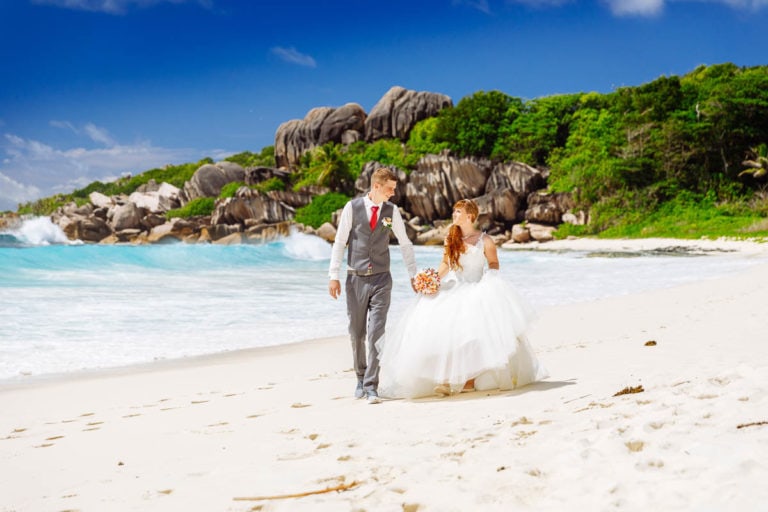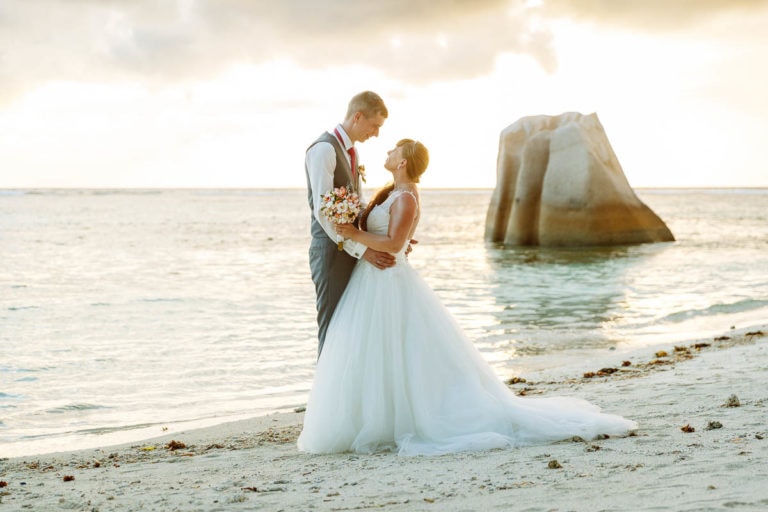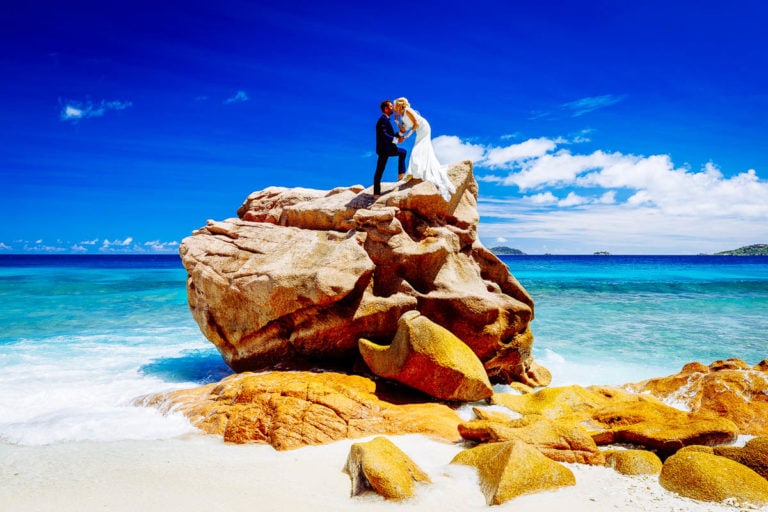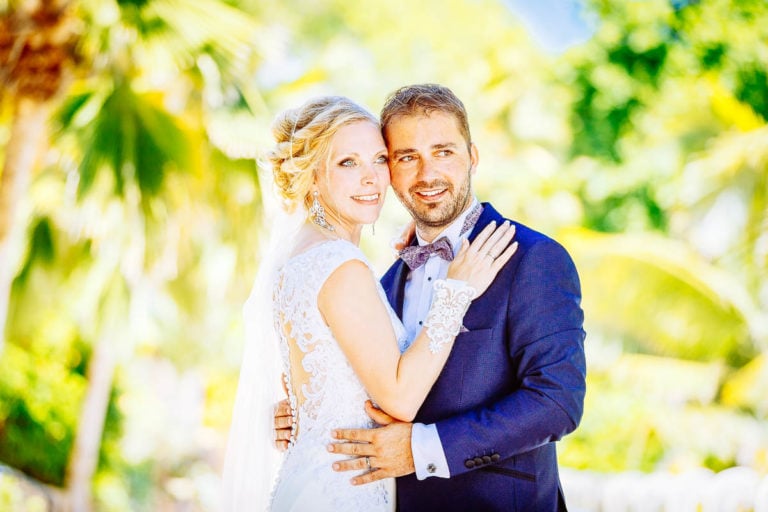 May I also accompany you as a wedding photographer in the Seychelles?
If you would like me to accompany you as a wedding photographer on the Seychelles (or just for beautiful couple photos or an after-wedding-shoot on the Seychelles - no matter if it takes place on La Digue, Praslin, Mahé, Silhouette, JA Enchanted Island, Frégate Island Private, North Island Seychelles or any other island of the Seychelles), please contact me as soon as possible:
Learn more about me and my work as a wedding photographer in the Seychelles!
You can find much more information about me and my work as a wedding photographer on the Seychelles in my image video, which was shot in February 2019 on the beautiful islands of La Digue, Praslin, Grande Soeur, Coco Island and Enchanted Island: