Wedding Photographer Seychelles
So far over 150 weddings as a wedding photographer in the Seychelles
Wedding Photographer Seychelles
I have accompanied well over 150 weddings as a wedding photographer on the Seychelles - and the number is increasing every year. Mostly I am working as a wedding photographer on my favourite island La Digue, but of course I am also bookable as a wedding photographer on Praslin, Mahé, Silhouette and all other islands of the Seychelles. In March 2020 I will be working as a wedding photographer on Frégate Island Private for the first time and I am already looking forward to it! Then the only thing missing is a booking as a wedding photographer on North Island to complete my "island wish list"... 🙂
A special "boost" has of course been the first broadcast of the WDR television programme "Wunderschön - Traumziel Seychellen" (presented by Tamina Kallert) in 2017, in which I can be seen as a wedding photographer in the Seychelles for 90 minutes and guide Tamina and the filming team as an "island expert" over the Seychelles. Since then I have received several requests per week from wedding couples from the German-speaking countries who want to get married in the Seychelles and would like to be accompanied by me photographically.
Only one year later I was on SAT.1 in the travel format "Grenzenlos - die Welt entdecken" as a wedding photographer in the Seychelles, which of course also brought a further boost, and the fact that I am the official photographer of the Seychelles Ministry of Tourism and my photographs of the dream beaches are used worldwide at travel fairs and also in many brochures to promote the Seychelles as a travel destination does the rest.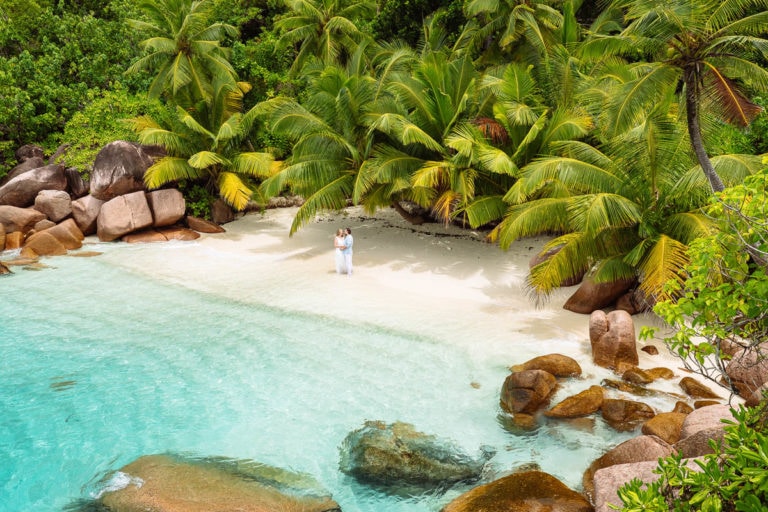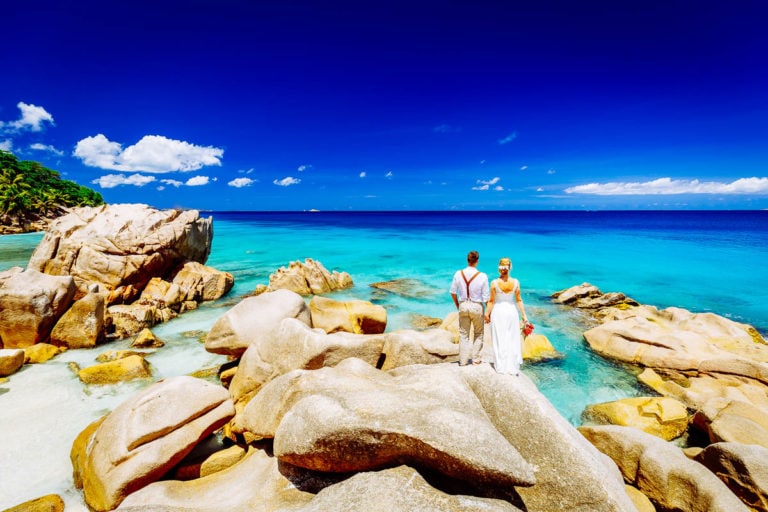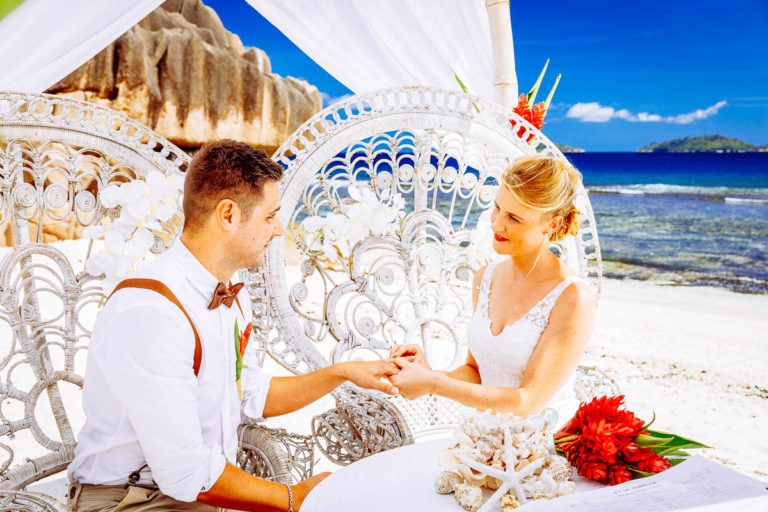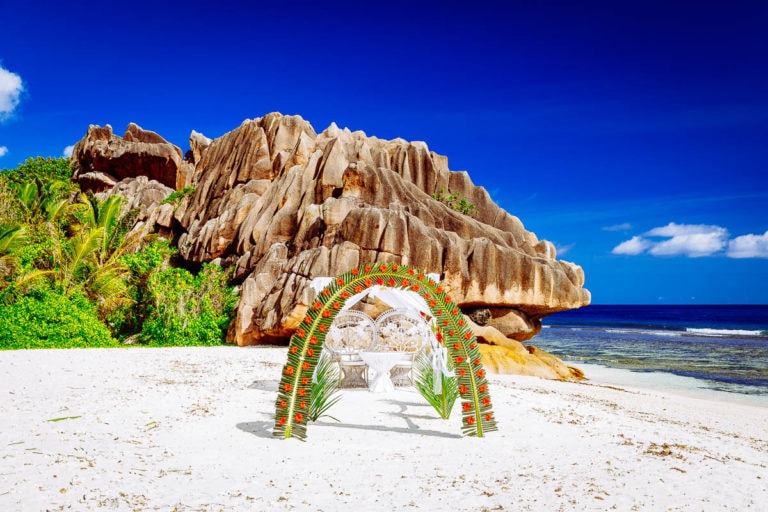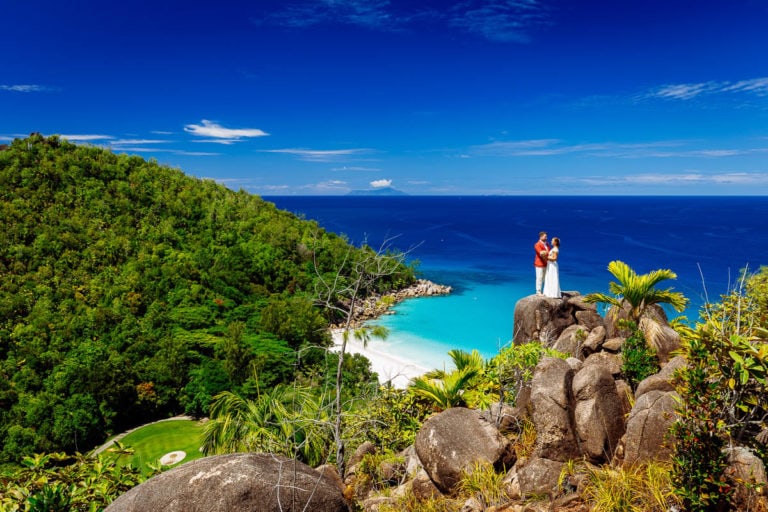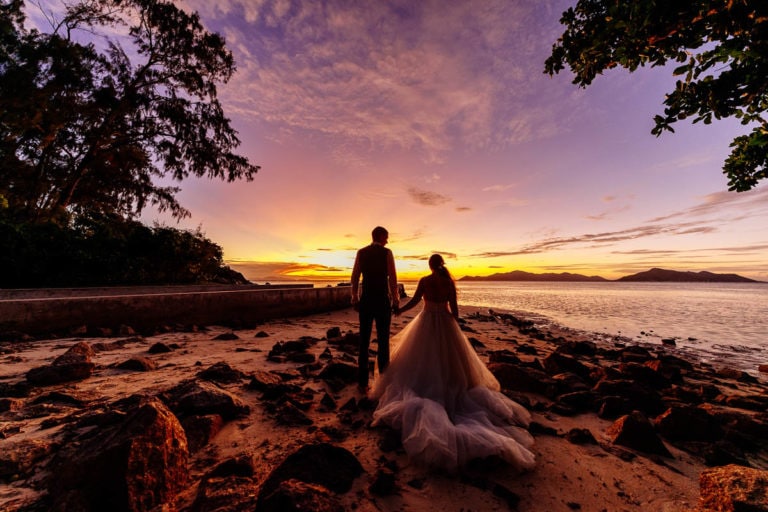 In addition, I am the only wedding photographer living in Germany on the Seychelles who has an official work permit ("GOP") of the Seychelles. As a non-citizen of the Seychelles, this work permit can only be obtained in exceptional cases, but it is absolutely necessary in order to be allowed to photograph your wedding on the Seychelles legally! As more and more photographers from abroad have come to photograph weddings on the Seychelles without a special permit, especially in the last few months, attempts are now being made to "put a stop to this".
Within the last few weeks it happened several times that wedding photographers from Germany and Austria, who could not show a corresponding work permit, had to leave the country after landing in the Seychelles without having done anything. The affected bridal couples were suddenly without photographers and had to spontaneously look for a local photographer, because I am not permanently on location (and if I am, as a wedding photographer in the Seychelles I am usually booked out months in advance). Since this "bad news" is apparently making the rounds among the wedding couples, the number of couples who ask me has increased noticeably within the last few weeks.
Wedding in the Seychelles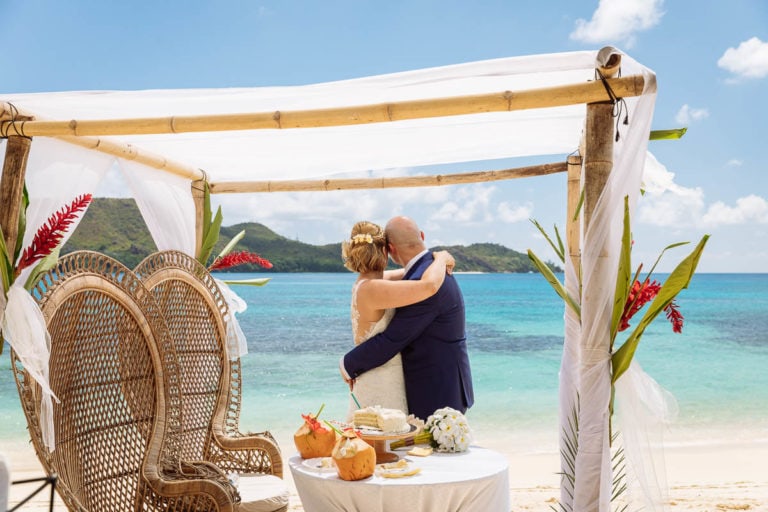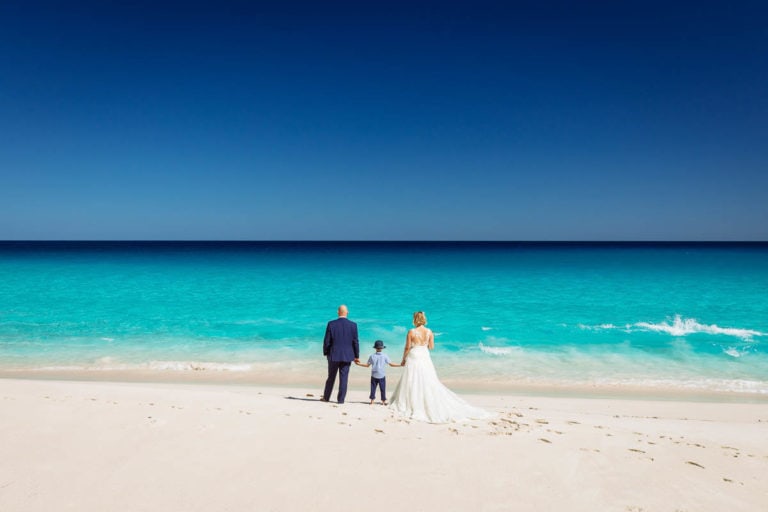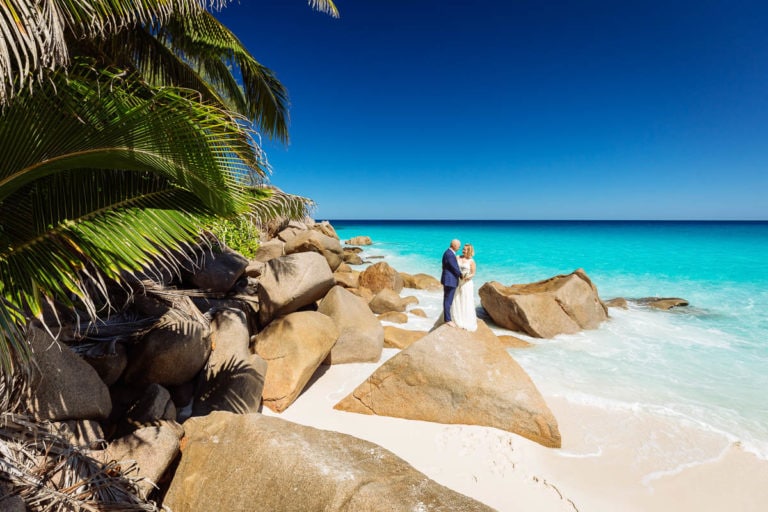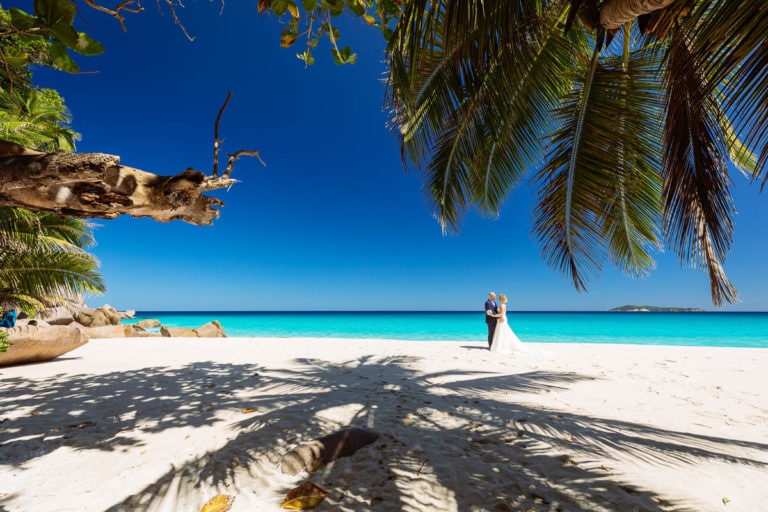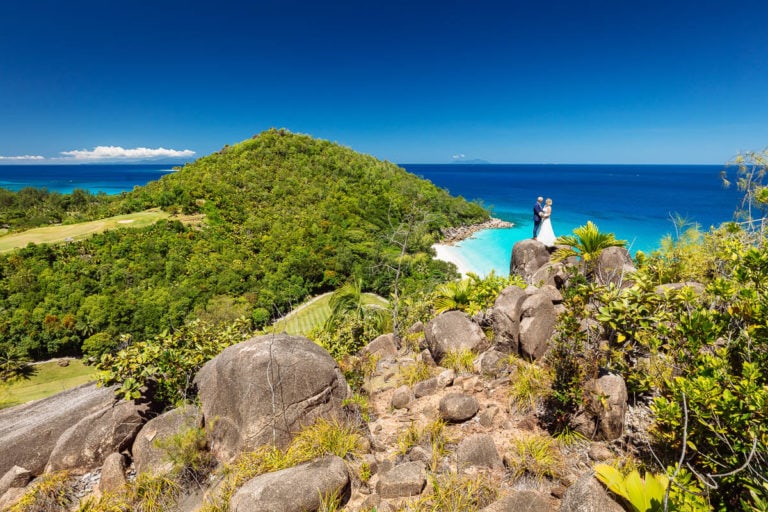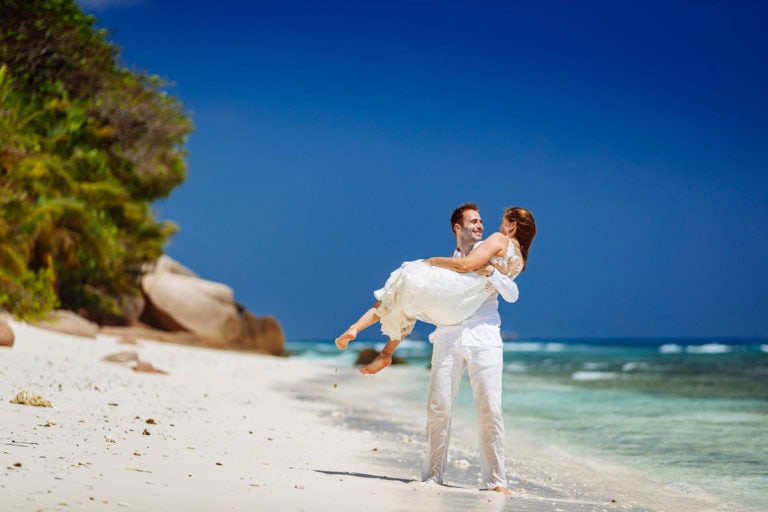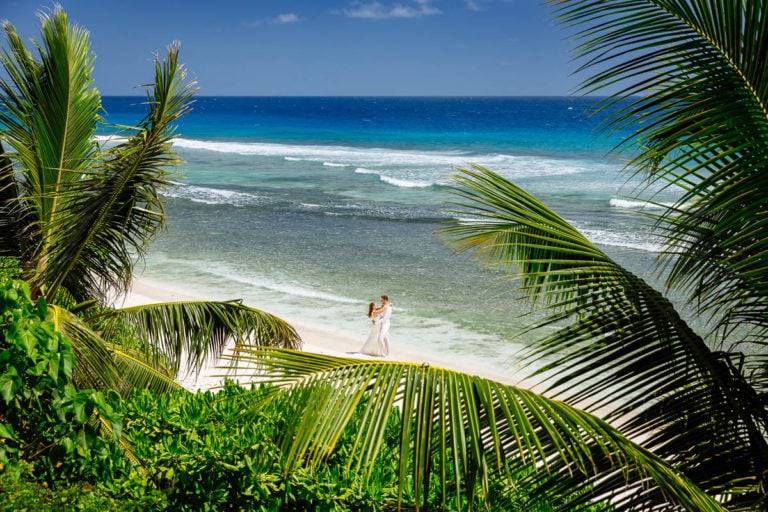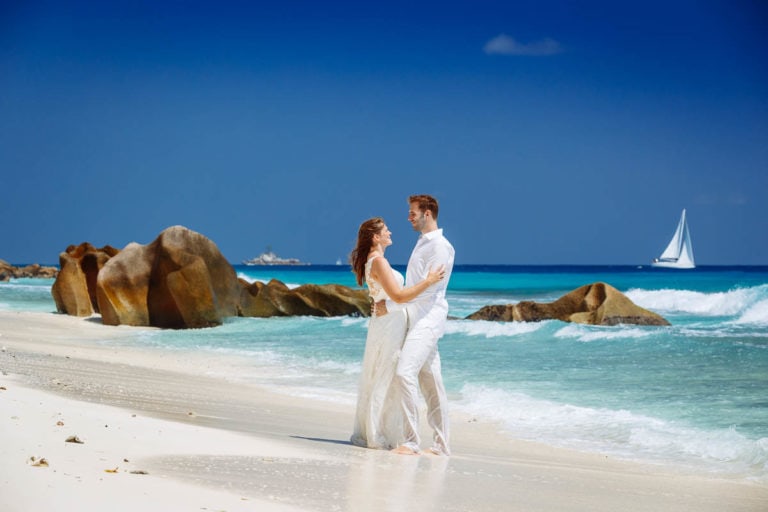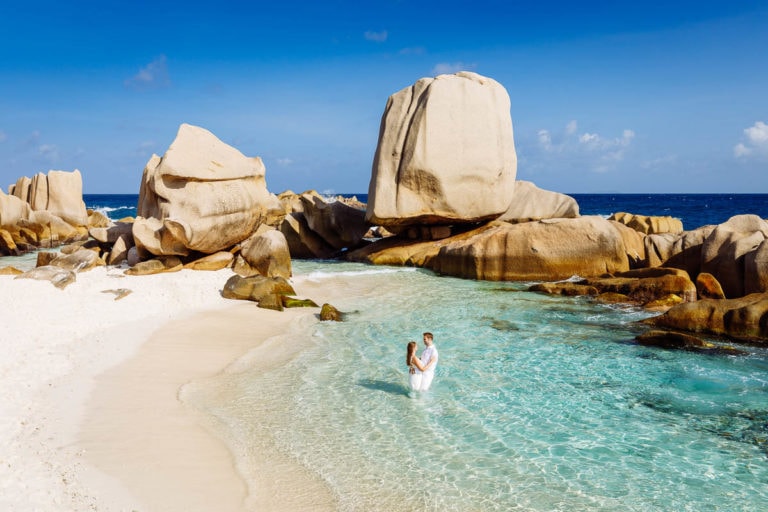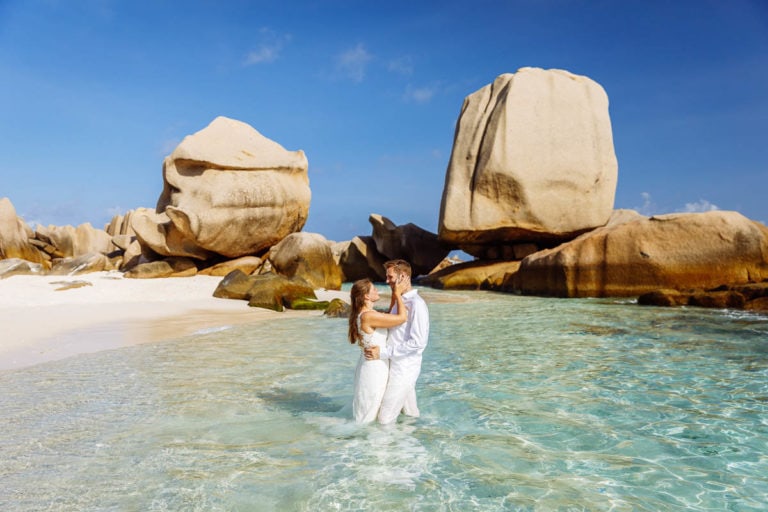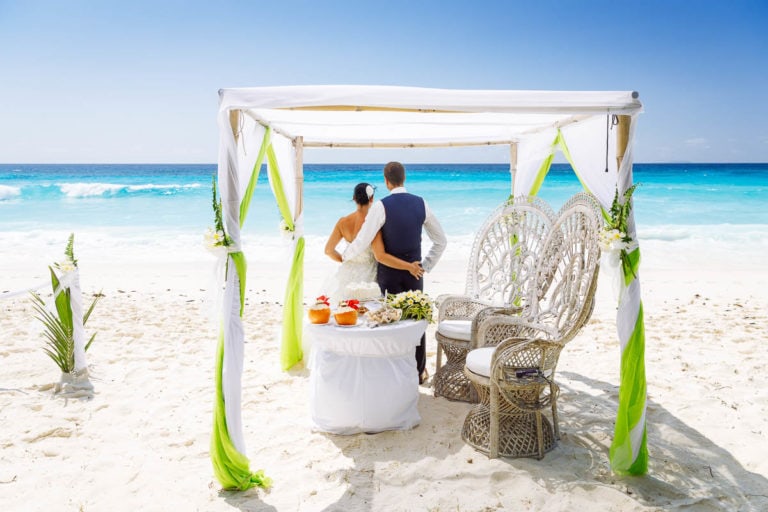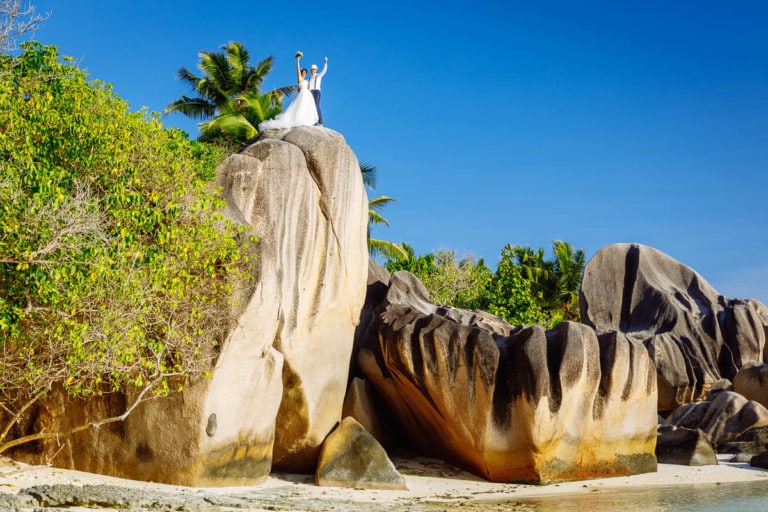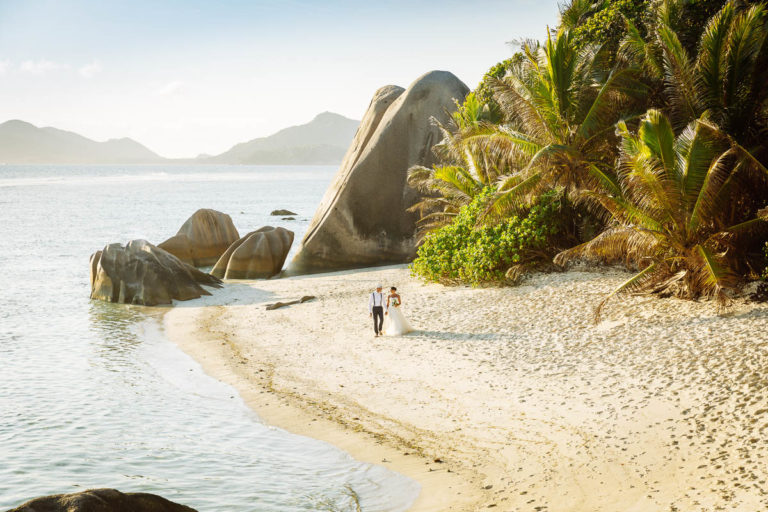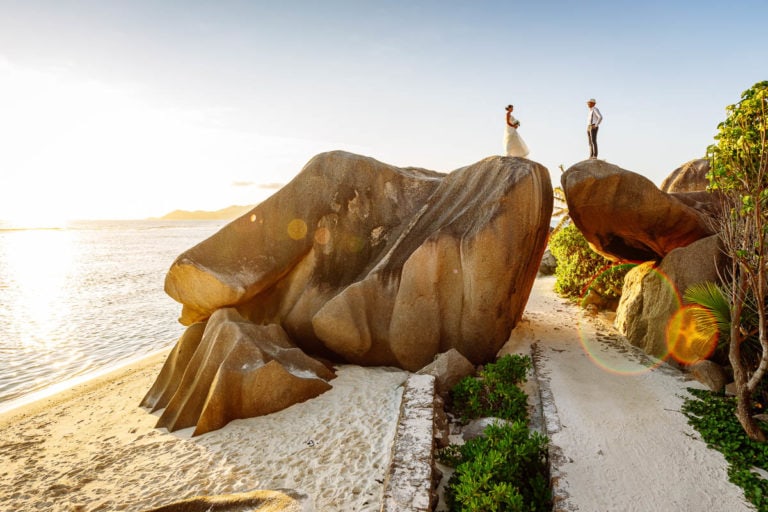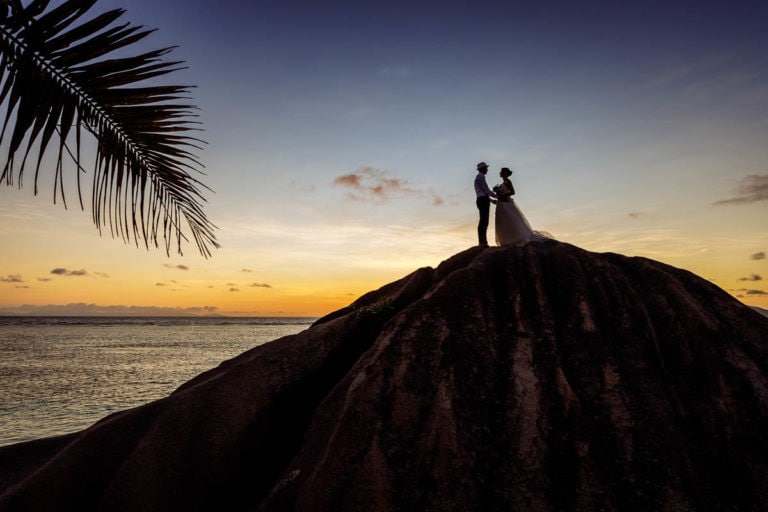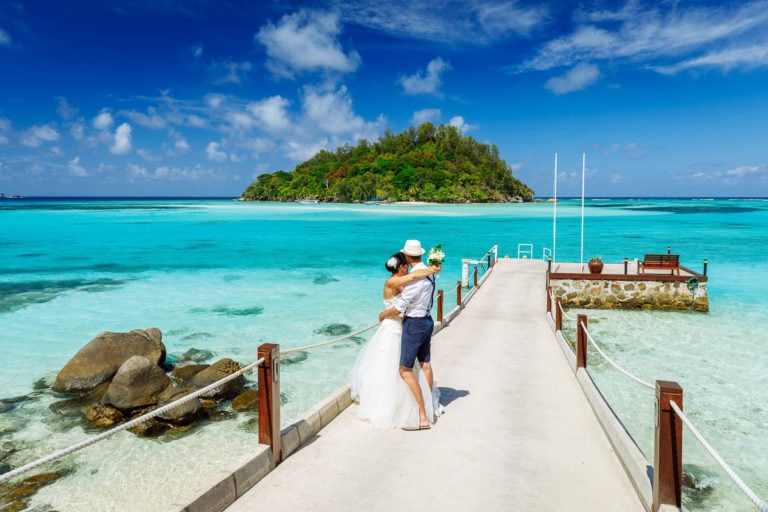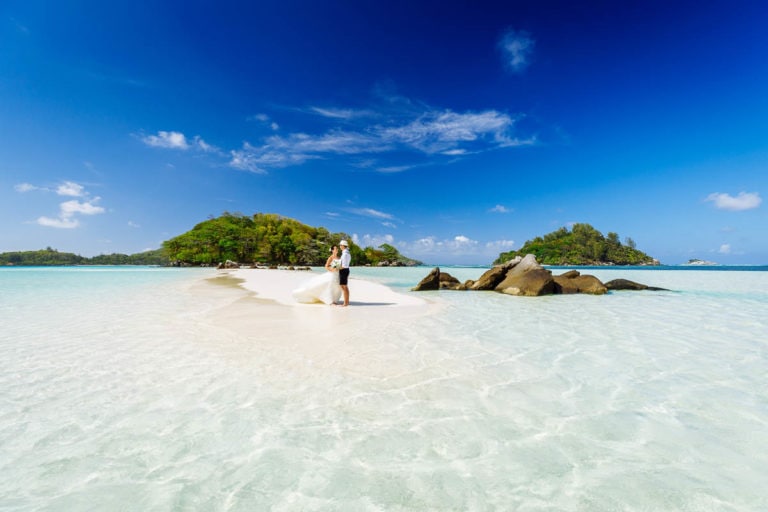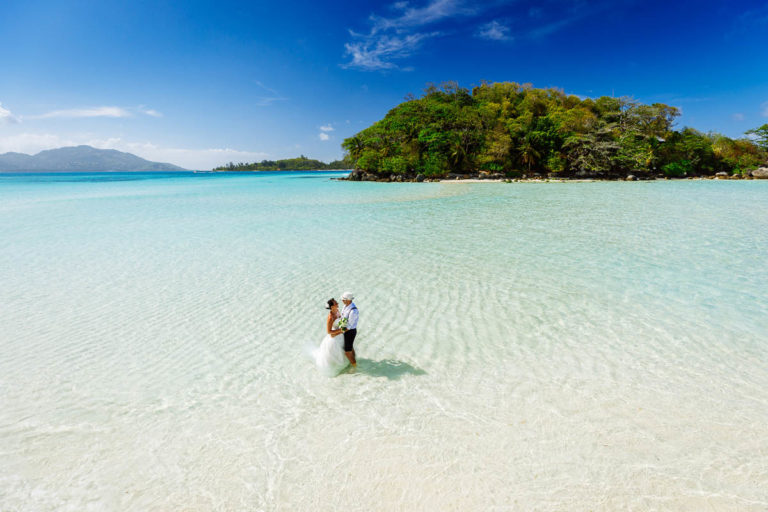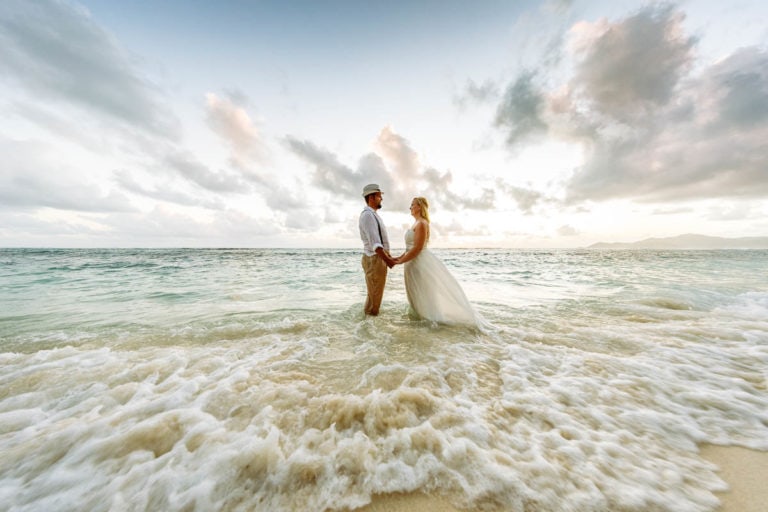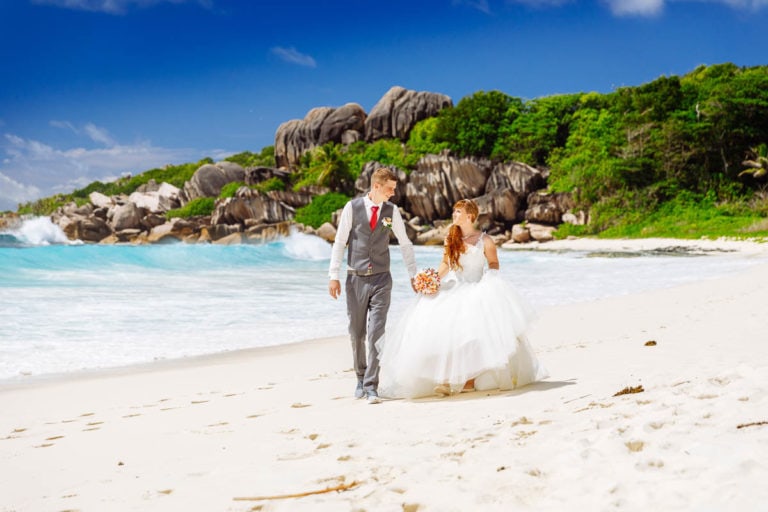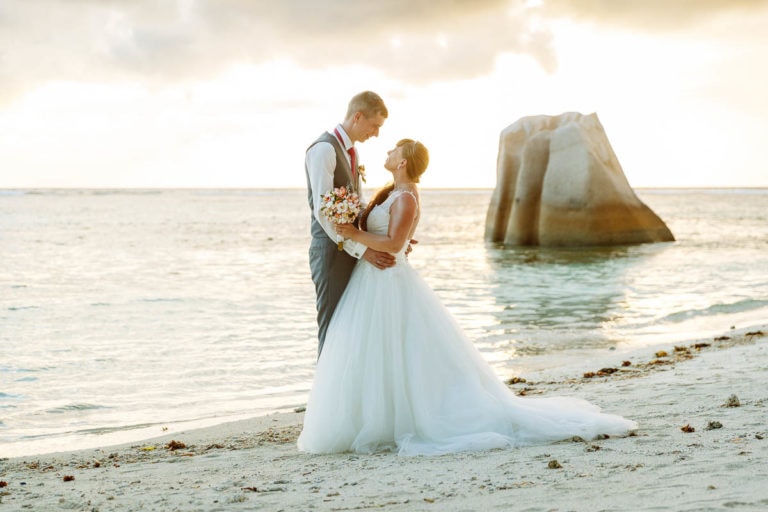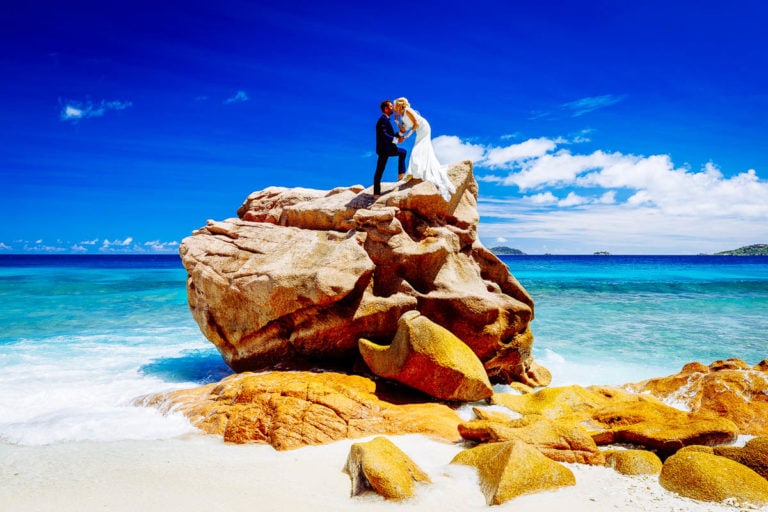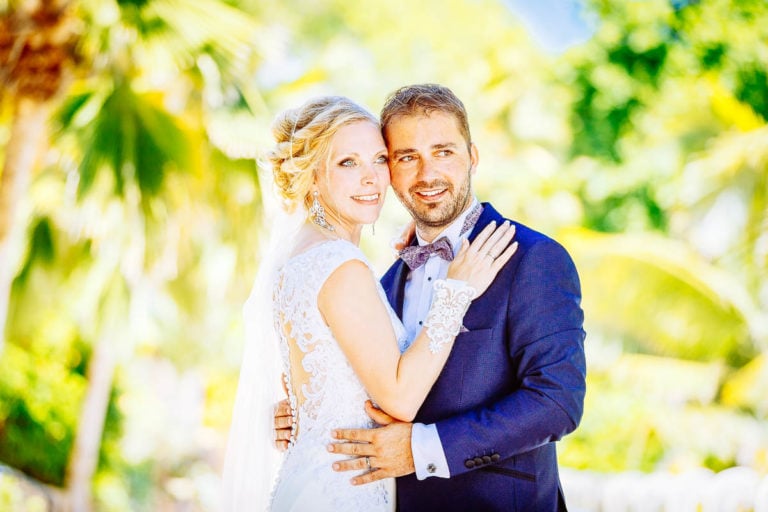 May I also accompany you as a wedding photographer in the Seychelles?
If you would like me to accompany you as a wedding photographer on the Seychelles (or just for beautiful couple photos or an after-wedding-shoot on the Seychelles - no matter if it takes place on La Digue, Praslin, Mahé, Silhouette, JA Enchanted Island, Frégate Island Private, North Island Seychelles or any other island of the Seychelles), please contact me as soon as possible:
Learn more about me and my work as a wedding photographer in the Seychelles!
You can find much more information about me and my work as a wedding photographer on the Seychelles in my image video, which was shot in February 2019 on the beautiful islands of La Digue, Praslin, Grande Soeur, Coco Island and Enchanted Island: