Torsten Dickmann - Wedding photographer seychelles
torsten dickmann - the "photo man"!
wedding photographer seychelles
Photography and travel: For more than 25 years these two insatiable passions have accompanied me and I am very happy that I made them my profession in 2005! Meanwhile I am known far beyond the borders of my home country as a "photomaniac". Even in the Seychelles many locals call me "photomaniac"... 🙂
When I am asked about my favourite travel destinations, the names of sun-drenched island paradises bubble out of me: French Polynesia, Cook Islands, the Maldives and of course the Seychelles - these are my very personal paradises, to which I love to travel again and again!
at the end of the eighties, i first became aware of the german photographer michael friedel, born in 1935, who became world famous with his photographs of the most beautiful beaches in the world. his photographs awakened my travel fever. i wanted to explore such beautiful destinations myself and bring home equally beautiful photographs. already during my first trip, i realized that with my simple "snapshot box" and my photographic knowledge, which was still very limited at that time, i could not bring home the pictures i wanted and began to dive intensively into the infinite and incredibly fascinating subject of PHOTOGRAPHY.
A few years and several hundred thousand releases later, my own photographs of the most beautiful beaches in the world were shown in exhibitions and have been distributed throughout Europe ever since. 2005 I photographed the wedding of good friends in Mallorca - and since that day I am not only insular but also completely "wedding crazy"! I had discovered my great passion!

a short time later, i turned my biggest hobby into my profession and have photographed more than 450 weddings (as of november 2019) on four continents to date. i particularly often photograph weddings in the seychelles, because my unconventional and relaxed visual language, in which - and i quote a very dear bride whose wedding i was allowed to photograph on la digue - "the bridal couple and the landscape merge so perfectly with each other and shine so brightly with the sun that every picture is immediately recognisable as a 'real fat man'" has ensured that i now accompany many weddings in the seychelles as a photographer (and if desired also as an interpreter, travel consultant and "island guide"). in the meantime, i even photograph considerably more weddings in the seychelles than at home in germany. i now spend about 4-5 months a year in the seychelles and simply cannot get enough of my dream islands!
here you see me at work on my favourite island la digue.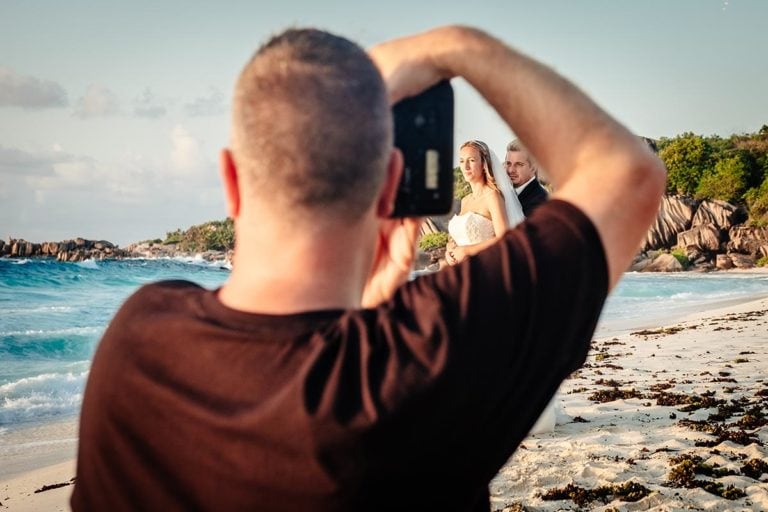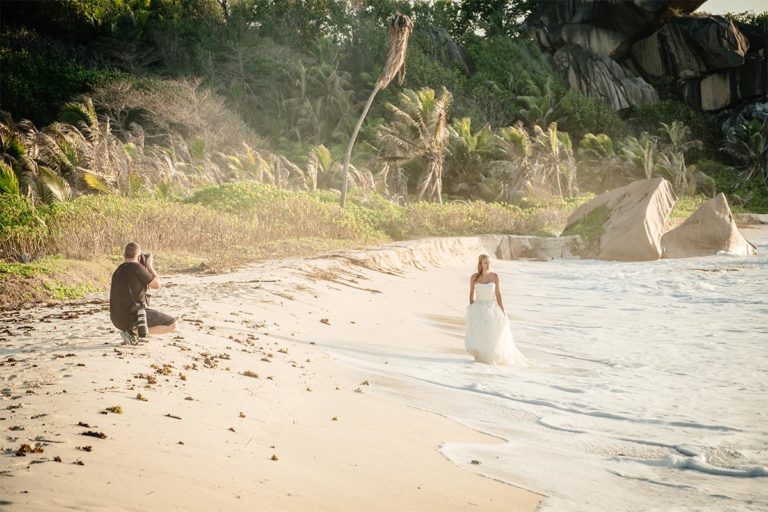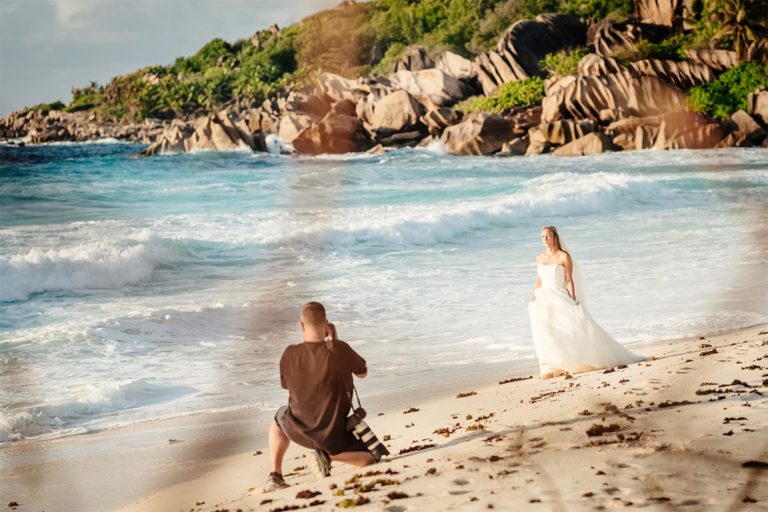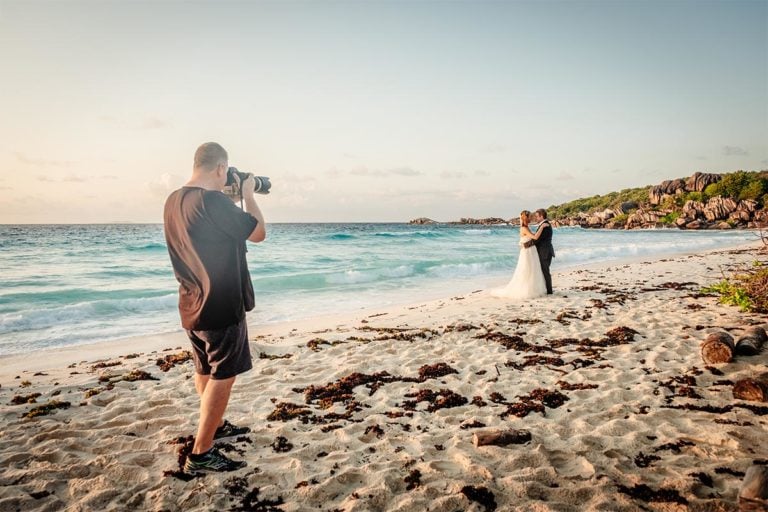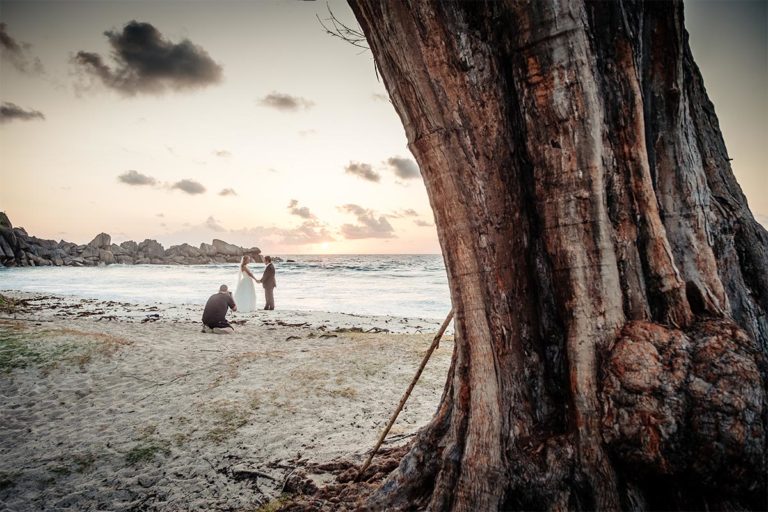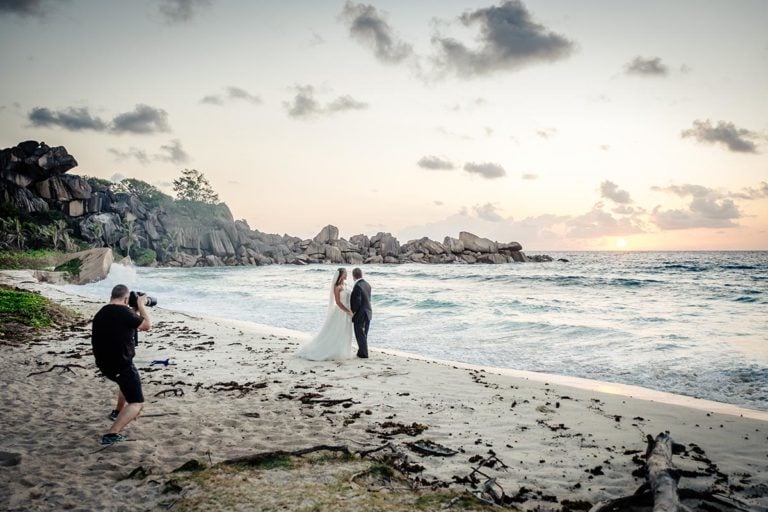 In this film, which was shot in february 2019,
you can learn more about my working method
as a wedding photographer in the Seychelles!