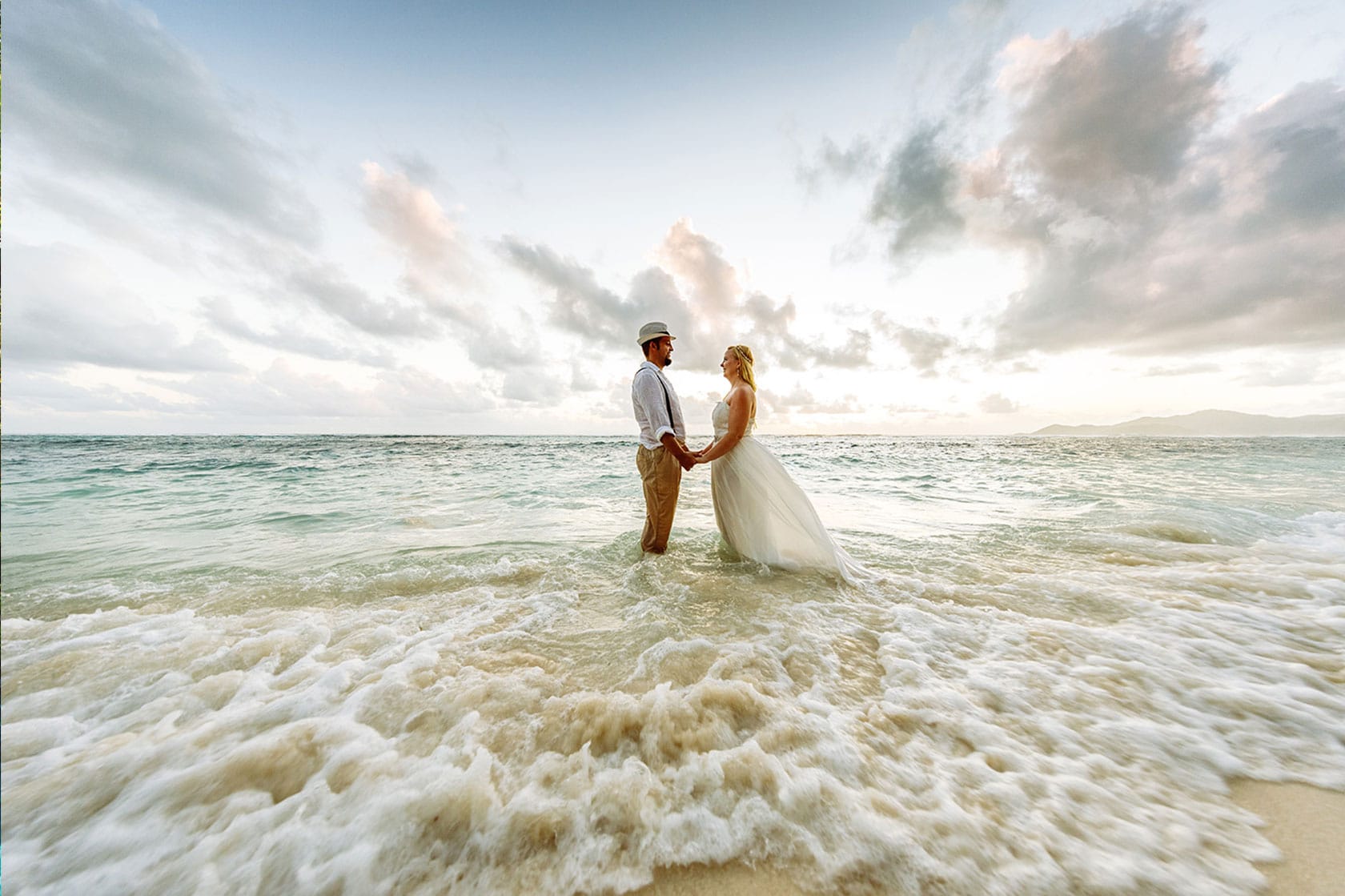 On 25.08.2018 I received the following message from Anita and Mark:
"Dear Torsten,
first of all we would like to compliment you on your great pictures. they are just mega! ♥
We are Mark and Anita from Germany and will be on the Seychelles for the first time from 13.10.-27.10. During this time we will do the "classic" island hopping 5 days Mahe , 5 days Praslin and 4 days La Digue. We want to keep the probably most beautiful vacation of all times alive with your photos.
is there still a time window in the above mentioned period in which you still have capacities? and if so what would your offer be for us? according to the information on your homepage you are probably already booked in this period, but you can try 🙂
Lg Anita and Mark"
And they were really lucky, because October 25th was the only day in my schedule that was free, so we photographed from morning till sunset on La Digue and went through the most amazing photo spots of my favourite island.
This photo was taken at sunset at the world famous Anse Source d'ArgentIt was the last of many fantastic photos we took that day.