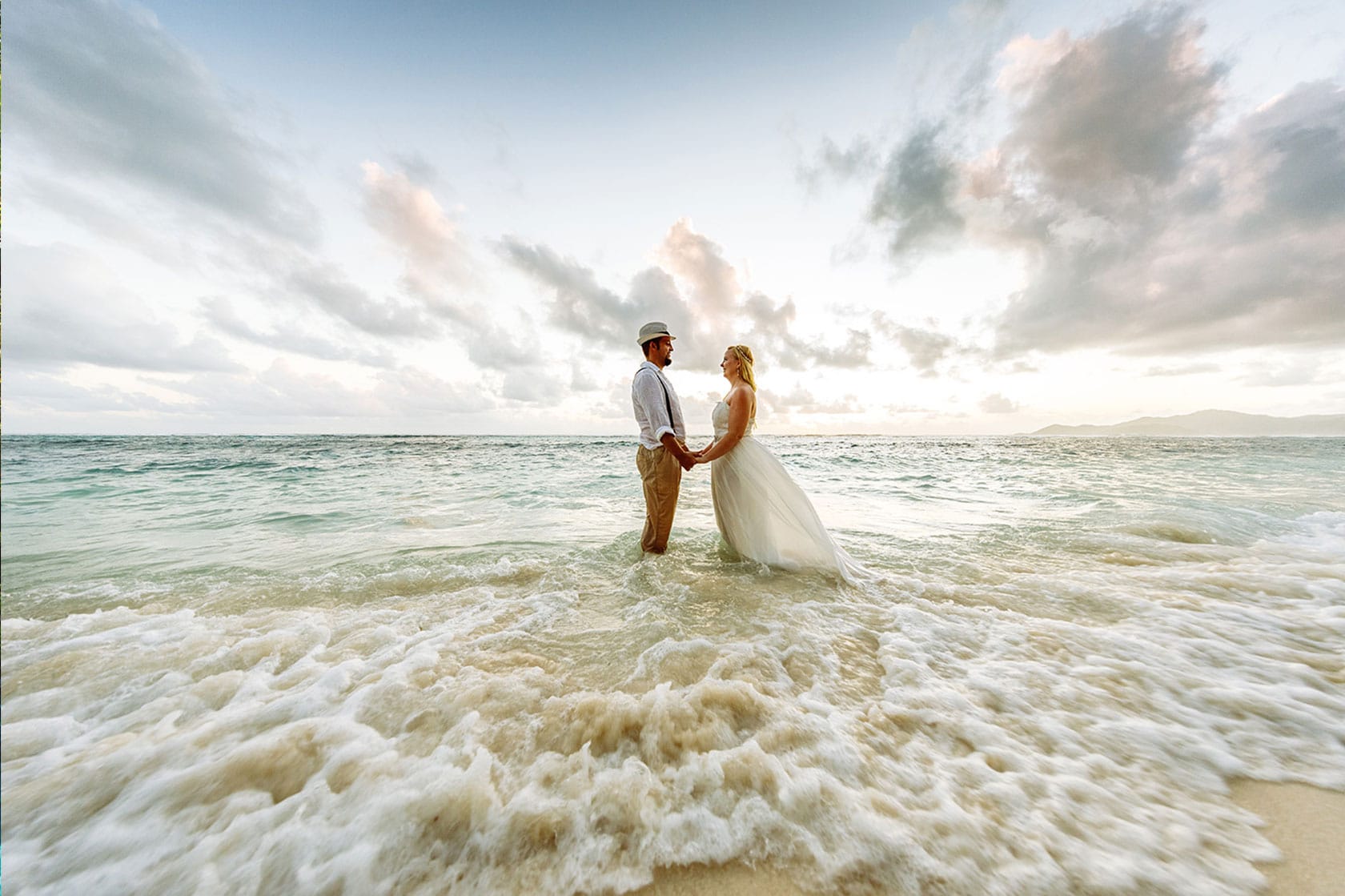 On 25.08.2018 I received the following message from Anita and Mark:
"Lieber Torsten,
first of all we would like to compliment you on your great pictures. they are just mega! ♥
Wir sind Mark und Anita aus Deutschland und sind zum ersten Mal vom 13.10.-27.10. auf den Seychellen. In dieser Zeit machen wir das "klassische" Inselhopping 5 Tage Mahe , 5 Tage Praslin und 4 Tage La Digue. Wir möchten den wahrscheinlich schönsten Urlaub aller Zeiten mit deinen Fotos lebendig halten.
Gibt es noch ein Zeifenster im oben genannten Zeitraum, in dem du noch Kapazitäten hast? Und wenn ja wie wäre dein Angebot für uns? Nach der Info auf deiner Homepage bist du in diesem Zeitraum wahrscheinlich schon gebucht, aber versuchen kann man es ja mal 🙂
Lg Anita und Mark"
And they were really lucky, because October 25th was the only day in my schedule that was free, so we photographed from morning till sunset on La Digue and went through the most amazing photo spots of my favourite island.
This photo was taken at sunset at the world famous Anse Source d'ArgentIt was the last of many fantastic photos we took that day.