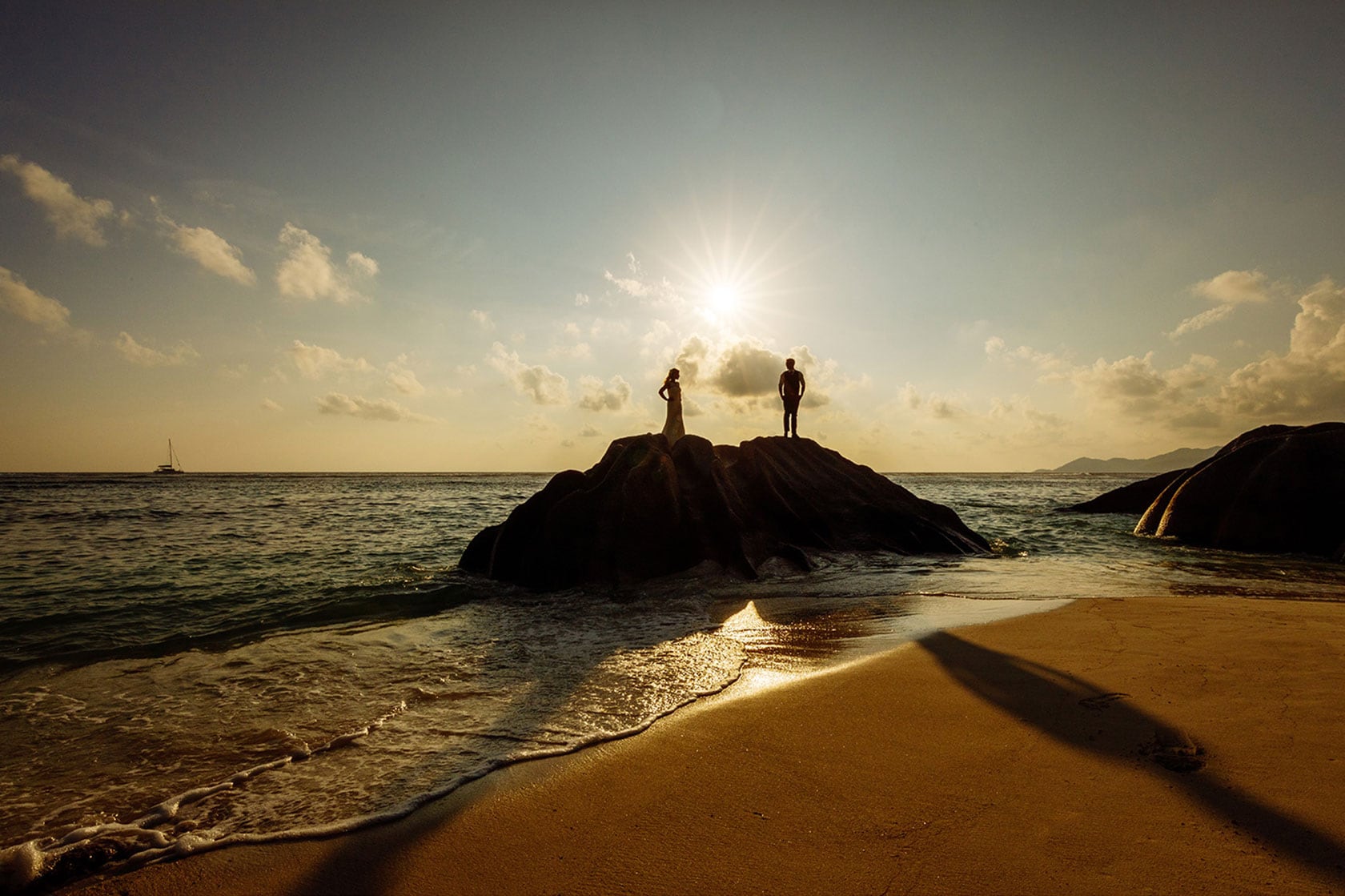 "Hallo Torsten!
My fiancé and I would like to say yes to La Digue, and since I have read and heard a lot about you, we have decided that you should photograph our wedding!
the date would be 30.08.2018. do you also organize weddings? best would be a complete package with wedding, accommodation, possibly flights and transfer. what would you recommend?
What about the preparations (formalities etc.)?
Many thanks in advance.
Simone & Andreas"
Diese Nachricht erhielt ich am 05.07.2017, also rund 14 Monate vor dem geplanten Hochzeitstermin. Ja, aber natürlich organisiere ich Hochzeiten auf den Seychellen! Ich arbeite vor Ort ausschließlich mit den zuverlässigsten Dienstleistern zusammen! Auch bezüglich der notwendigen Papiere, der Flüge sowie der Transfers und Unterkünfte habe ich die passenden Tipps und Empfehlungen parat. Nach mittlerweile 30 Reisen auf die Seychellen (Stand: April 2019) und mehr als 100 Hochzeiten, die ich bisher auf La Digue fotografiert habe, bin ich quasi "mit allen Seychellenwassern gewaschen"… 😉
However, I first informed Simone and Andreas that I do not like to travel to the Seychelles in August (the main reason for this can be found in my article "Die 11 besten Monate, um auf die Seychellen zu reisen" The two of them then decided to base their wedding date on my travel dates, and so November 8th was finally chosen as the wedding date - and the weather was sensational, as expected!
For two full days I accompanied them on La Digue. This picture here is one of a total of 314 pictures Simone and Andreas received from me. It was taken - how could it be otherwise - shortly before sunset at Anse Source d'ArgentEvery time i take a picture there, i feel a little bit of pity for the couples who get married on another island of the seychelles. these unbelievable settings can only be found on my favourite island La Digue! ♥